2018 I decided to not only recommend inspiring places in Berlin, but also inspiring people who live here. Last week I already introduced you to my life-coach-friend Laura Seiler, this week I hand the mic to Elina Neumann.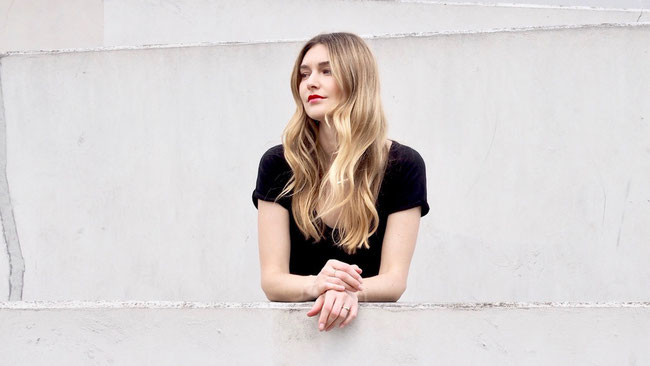 1. How would you describe what you do for a living?
I worked in a PR agency for quite a long time when I decided to be free and independent. Now I'm responsible for Content Strategy, Social Media and Influencer relations for different brands. I am part digital consultant, part Social Media manager, marketing expert, part creative director, part photographer, finance manager, part expert at connecting people and part writer ... not to mention I can make great tea and a fantastic breakfast. Additionally I am running a Berlin based beautyblog BARE MINDS and two months ago I started a food business with my boyfriend Fabian named About Fuel.
2. Which do you find more satisfying – the process or the end result?
This is a hard question. One doesn't work without the other. Both, the process and the result are very important for me. I'm a very creative person and really love the process, but it should be fun to create something. Of course the end result is also very important, as you can hold the final product in your hand.
3. What do you wish you'd known when you were first starting off?
I think I had the best start I could ever have had. Because of working in PR for such a long time, I have a great network. Of course I'm blessed to have all the great people in my life, who always supporting me. If I could go back I would tell myself that you can achieve the things you want to achieve with the support of friends. Of course you need an amazing idea and great network.
4. When and where are you happiest?
I really love to travel. It might sound a bit strange, but I'm happiest when I'm traveling. To discover new places and meet people all around the world is the best, as you can learn so much more about humans and the beautiful countries.
5. What is your secret place in Berlin, where you go to escape the world, to be inspired?
Honestly, there are plenty of places in Berlin to visit and escape. I really love all the good restaurants and cafes in Berlin where you can hang out on a Sunday afternoon or Saturday night. Berlin is a bit like traveling the world, you should open the eyes, then you will find a lot of nice, hidden gems.
6. What is the best advice you have ever been given?
Remember your dreams and fight for them. You must know what you want from life. There is just one thing that makes your dream become impossible: the fear of failure.
I have to add, you have to have an amazing idea, but don't be so hard on yourself. For example my business developed over time, I am working on more and different project than I did anticipate in the first place and this is a very good thing. Even though I am not an expert with Elina I am learning a lot about beauty secrets. Life is a journey, just get on the train.
For those of you, who want to stay up to date, feel free to follow me on INSTAGRAM, FACEBOOK or register for my NEWSLETTER BertaNews.
If you have more questions or tipps, please feel free to write me or to leave a comment.