To guide you through this jungle of options in Berlin Mitte, I updated my travel map BertaBerlin with walks through the city and write about my favorite "Top 5 of Berlin Mitte". If you miss a section, drop me a message, I am always open for suggestions. But for now, here are some of my favorite spots in this district. Check out my BertaBerlin map for more tips.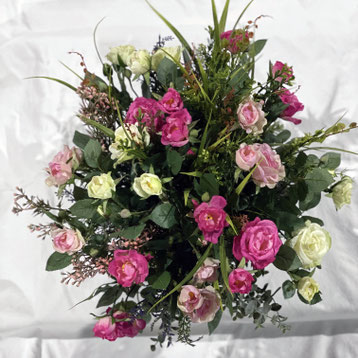 Daimler Contemporary Berlin
In 1999 the Daimler Art Collection moved into Haus Huth at Potsdamer Platz. Since 2003, a selection of 150 works   – by a wide range of artists including Josef Albers, Andy Warhol and Andrea Zittel – has been shown (without entrance fee). Every three weeks, they offer free guided tours.
Alte Potsdamer Straße 5D, 10785 Berlin (Mitte), www.art.daimler.com
Station: U2, S1, S2, S25 Potsdamer Platz, Daily 11:00–18:00
Do You Read Me?!
In this shop you will find hundreds of magazines, journals and books covering topics from art, fashion, photography, design to culture, literature, music and society.

Auguststraße 28, 10117 Berlin (Mitte), www.doyoureadme.de
Station: U8 Rosenthaler Platz, Mon–Sat 11:00–18:00
Helmut Newton Stiftung
In the former Landwehrkasino in Berlin Charlottenburg you can see the often provocative photography of Helmut Newton. But the foundation also exhibits the work of other artists and photographers in order to create a dialogue with Helmut Newton's oeuvre.
Jebensstraße 2, 10623 Berlin (Mitte), www.helmut-newton-foundation.org
Station: U2, U9, S3, S5, S7, S9 Zoologischer  Garten, Tue–Wed, Fr–Sun 11:00–19:00, Thu 11:00–20:00
Photo by Stephan Müller
Komische Oper
This theater is worth standing in line for a ticket. It offers a guided tour through the opera, which enabled me to take a look behind the scenes. I especially loved seeing the costumes, props and orchestra. The canteen of the opera house is also very much recommend.
Behrenstraße 55–57 10117 Berlin (Mitte), www.komische-oper-berlin.de
Station: U6 Französische Straße
Photo by Jan Windszus Photography
Boros Collection
This contemporary art collection is located in a former bunker, redesigned specially for this display. Most rooms contain just one art piece. The bunker can only be visited with an in-house guide. The tours can be booked online.

Reinhardtstraße 20, 10117 Berlin, www.sammlung-boros.de
Station: U6, S1, S2, S3, S5, S7, S9, S25 Friedrichstraße
Photo by Noshe