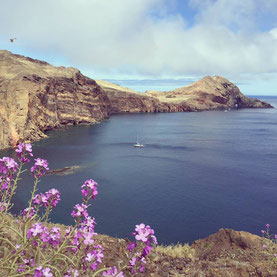 One weekend in Madeira - Normally this blog is about Berlin, but I just have been in Madeira and would like to share some insights about Madeira with you.
On Day 1
Funchal is the largest city and the capital of Madeira, as well as the airport is located here too. If you arrive in Funchal, you could start your day by having a breakfast at (1)
Barreirinha Bar Café
, from where you have a great city view. Close by is the street Santa Maria with a lot of galeries and the
Workers' Market (Mercado dos Lavradores)
. After your shopping you could have lunch in one of the portuguese restaurants, for example
Venda da Donna Maria
.
Then you can go with the cable car to (2) the Botanical Garden.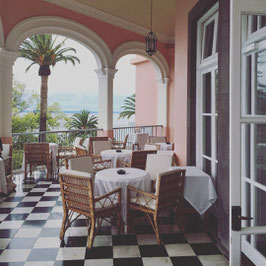 If you feel like an afternoon tea, you can have it at the Belmond Reid's Palace. But you should reserve a table in advance, as it is often booked out.
Afterwards I recommend to drive to Cape Girao, the second highest cliff in the world, with a stunning view - it has a glass bottom balcony, where you can really find out, if you are afraid of height.
If you feeling hungry again and you have to dine at the portuguese restaurant O Tasco in Funchal.
On Day 2
I would recommend to go to Pico do Areeiro and do the hike up there, which is a lot of up and downhill, so you should plan some hours for your visit. You can have a lunch on the the top of the mountain. If you have the time and like to hike along the ocean, I would really recommend the hike close by Canical for the afternoon: Ponta de São Lourenço.
On Day 3
you deserve a break from hiking. If you drive up to Porto Moniz, you find some natural Lava Pools there and can spend your day swimming and enjoying the sun.
Pico do Areeiro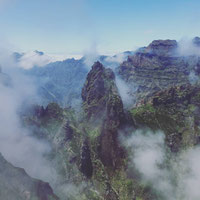 Not fare from Funchal is the Pico do Areeiro on the island. You can do a great hike up there, which looks like Machu Picchu.
São Lourenço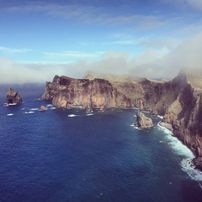 Close by Canical is one of the best hikes on the island: Ponta de São Lourenço. It's a lovely walk with beautiful geological and ocean views.
Porto Moniz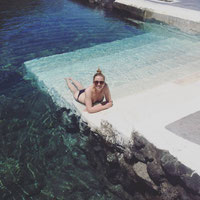 One hour from Funchal is Porto Moniz. There you find natural Lava Pool, inwhich you can swim. You can also enjoy the sun on the warm stones.
This recommendations are an addition to the Mini Pocket Guide BertaBerlin (for Berlin and Neukölln).