Berlin is always one of the best gay travelers' destination, but it's not always easy to find the queer pulse in the German capital. Luckily travel writer Adam Groffman from TravelsofAdam.com and me did publish a very effective and easy-to-use QueerBerlin map. And here I give you 11 queer lovely spots in Berlin.
In case you want to see more queer hidden gems in Berlin, you can get our QueerBerlin map here.
Other Nature
Self-described as a "feminist, queer-oriented, eco-friendly, vegan sex shop" Other Nature is a friendly and approachable sex shop with a variety of products. Stop in to browse their LGBT library (they also sell the QueerBerlin map) and take advantage of their free tea.
Other Nature
Mehringdamm 79
10965 Berlin (Kreuzberg)
www.other-nature.de
Station: U6, U7 Mehringdamm
Mon, Wed-Fr 11-20, Tue 11-18, Sat 11-19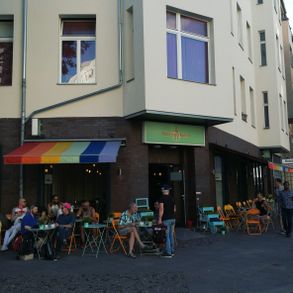 Romeo und Romeo
A cute gay café in the heart of gay Berlin - stop in for a coffee and quick breakfast to start the day. Pick up some of the many LGBT flyers or Berlin's free LGBT magazine Siegessäule to find out what's going on.
Romeo und Romeo
Motzstraße 20
10777 Berlin
romeo-und-romeo.de
Station: U1, U2, U3, U4 Nollendorfplatz
Sun-Thu 8-20, Fr-Sat 8-24
Memorial to Homosexuals Persecuted Under Nazism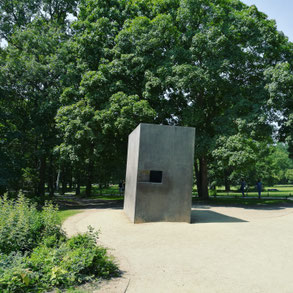 Next to the Brandenburg Gate is the Memorial to the Murdered Jews of Europe. Make sure to visit the Memorial to Homosexuals Persecuted Under Nazism across from this Memorial just inside Tiergarten – a single marker with a video playing on repeat.
Memorial to Homosexuals
Persecuted Under Nazism
Cora-Berliner-Straße 1
10117 Berlin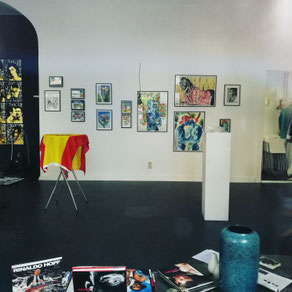 The Ballery
This small and funky art gallery in the heart of gay Berlin hosts many queer-themed art shows and performances.
The Ballery
Nollendorfstraße 11-12
10117 Berlin
theballery@gmail.com
+49 30 21 00 31 24
theballery.com
Station: U1, U2, U3, U4 Nollendorfplatz
Tue 18-22, Wed-Fr 15-19, Sat 12-17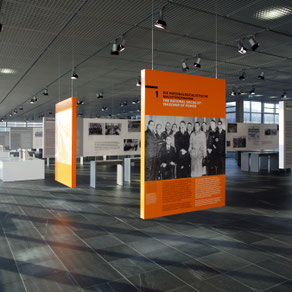 Topography of Terrors
The Topography of Terror is an outdoor and indoor history museum and has also information about homosexual victims.
Topography of Terrors
Niederkirchnerstraße 8
10963 Berlin
+49 30 25 45 090
info@topographie.de
www.topographie.de
Station: U2, S1, S2, S25 Potsdamer Platz
Daily 10-20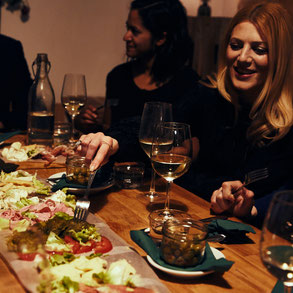 Facciola
Facciola is an Italian wine bar with tasty snacks in Kreuzberg, near Görlitzer Park, which hosts a number of foodie events too.
Facciola
Forster Straße 5
10999 Berlin
+49 176 30 36 89 03
info@facciola-berlin.de
www.facciola-berlin.de
Station: U1 Görlitzer Bahnhof
Tue-Sat from 18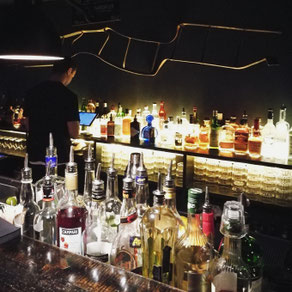 Bar Saint Jean
This bar is small in size yet elegant and all details blend together in one picture.
Bar Saint Jean
Steinstraße 21
10119 Berlin
mitte@barsaintjean.com1
Facebook: Bar Saint Jean1
Station: U8 Rosenthaler Platz1
Tue-Thu 19-2, Fr-Sat 21-3, Sun 19-2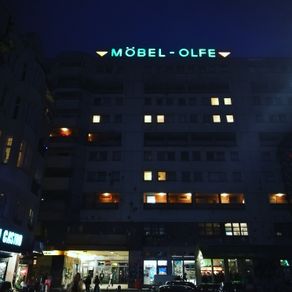 Möbel Olfe
Möbel Olfe is a gay bar. Tuesdays are lesbian night while Thursdays, the bar is excessively crowded, but you'll find mixed gay, straight and hetero people every night.
Möbel Olfe
Reichenberger Straße 177
10999 Berlin
+49 30 23 27 46 90
info@moebel-olfe.de
www.moebel-olfe.de
Station: U1, U8 Kottbusser Tor
Tue-Sun from 18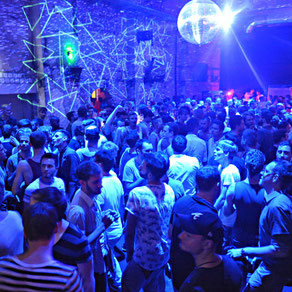 SchwuZ
Berlin's best queer club with mixed crowds and regular themed parties and events is SchwuZ. Check their online calendar for regularly scheduled weekend events, live music and more.
SchwuZ
Rollbergstraße 26
12053 Berlin
+49 30 57 70 22 70
www.schwuz.de
Station: U8 Boddinstr., U7 Rathaus Neukölln
Thu-Sat 23-7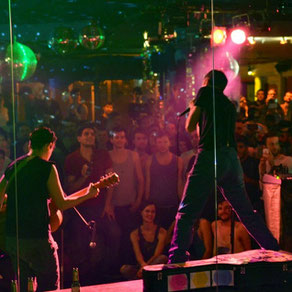 Monster Ronson's Karaoke
Monster Ronson's is a legendary karaoke bar in Friedrichshain which hosts a number of regular queer and LGBT events, such as screenings of RuPaul's Drag Race, a drag shows by Pansy's House of Presents.
Monster Ronson's Karaoke
Warschauer Straße 34
10243 Berlin
www.karaokemonster.de
Station: U1, S5, S7, S75 Warschauer Str.
Daily from 19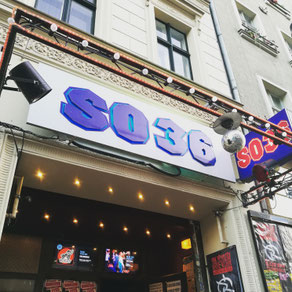 Gayhane
Gayhane attracts a young mix of gays with many Turkish and Arabic pop hits in addition to mainstream Top 40 pop. This party takes place the last Saturday of each month at the iconic punk club SO36.
SO36
Oranienstraße 190
10999 Berlin
so36.de/regulars/gayhane
Station: U1, U8 Kottbusser Tor