Every day Berlin gets at least one more restaurants. As I am scouting for restaurants in Charlottenburg, I have to say, this district of Berlin has outstanding Asian restaurants, which made me think about a Top 5 of Asian restaurants in Berlin. So here is my pick of the most interesting Asian restaurants of not only Charlottenburg, but Berlin.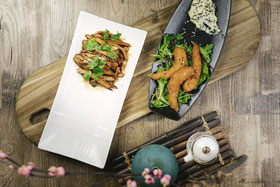 House of Small Wonder
(Japanese)
After a visit at Naturkundemuseum, you could have a fine lunch at House of Small Wonder. In a Brooklyn like atmosphere of the hidden rooftop studio you can enjoy a mixture of American-Japanese Tapas. My favorite is Okinawan Taco Rice. They also own another more exclusive Japanese restaurant on the ground floor, so-called Zenkichi Berlin. More restaurants in Berlin Mitte and other highlights can be found in the BertaBerlin map for Berlin Mitte.
Johannisstraße 20, 10117 Berlin (Mitte), +49 30 27 58 28 77, Station: U6, S1, S2, S5, S7, S9, S25 Friedrichstraße, daily 9:00–16:30, 17:30–23:00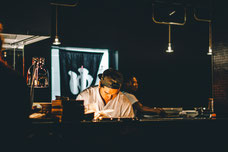 893 Ryotei
(Japanese)
From the outside you see a building covered in graffiti, but when you walk inside this low-lit restaurant, adorned with marble counter tops and plush interiors blows you away. Their menu stretches across many kitchens, taking you on a long journey from Tokyo to Lima, and back via Mexico City. More information you can find on my upcoming BertaBerlin map from Charlottenburg.
Kantstraße 135, 10625 Berlin
 (Charlottenburg), +49 30 91 70 31 21, Station: S3, S5, S7, S9 Savignyplatz,
Tue–Sat 18:30–23:30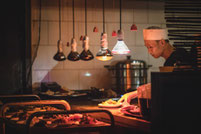 Long March Canteen
(Chinese)
Here you'll find great Chinese dishes such as crunchy jellyfish salad and melt-in-your-mouth pork belly among other typical dim sum dishes. Afterwards, nearby you can get a drink at the bar Schwarze Traube. More informations you can find on my BertaBerlin map of Kreuzberg.
Wrangelstraße 20, 10997 Berlin (Kreuzberg), www.longmarchcanteen.com, Station: U1 Görlitzer Bahnhof,
Daily 18:00–24:00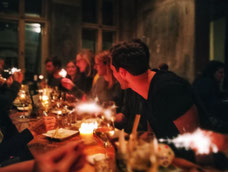 Dr. To's
(Chinese/Japanese)
Dr. To's is a restaurant with Chinese combined with Japanese cuisine. If you feel hungry, you should stop by Dr. To's and have the asian ceviche of salmon – it taste like an ocean breeze. More information can be found on my BertaBerlin map of Neukölln.
Weichselstraße 54, 12045 Berlin (Neukölln), +49 163 16 33 122, Station: U7, U8 Hermannplatz, daily 18:00–2:00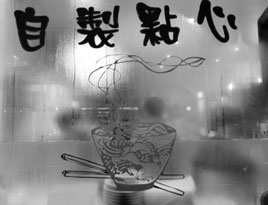 Lon-Men's Noodle House
(Taiwanese)
A tiny Taiwanese place with an pen kitchen where busy chefs fry, broll and cock dumplings, soupe, noodles and baos. Ask for the daily special. The last order can be placed at 22:30h. I loved the Gua Bao Taiwan wraps, which are soft buns with beansauce. As entre you can order the traditional noodle soup with beef. Here you can't reserve a table, and have to probably wait a little until you get in, but it is worth it! Sidenote: Bring cash, as they don't except credit cards. More information can be found on my BertaBerlin map of Charlottenburg (can be pre-ordered).
Kantstraße 33, 10625 Berlin (Charlottenburg), +49 30 31 51 96 76, daily 12:00–23:00