Its the little things, which make the world a better place! Berlin might be known as the city of sin, but its restaurants and cafés are all about sustainability. From locally produced to circular models and indoor farms, the city is alive with local and green dining. Here's my favorite pick of the Top 5 sustainable restaurants you have to try in Berlin.
Many cafés in Berlin are minimizing waste by reusing cups and sustainable boxing for food delivery. Part of the drive to sustainability is because of flavor — fresh, local food simply tastes better than the same food out of a package — and part of the recent resurgence of sustainable practices in restaurants is because it's what the people want. While there are locations where local and sustainable food has always been present, this new crop of environmentally conscious restaurants take the concept to the next level. Below, you'll find places that value sustainability without compromising on flavor and experience.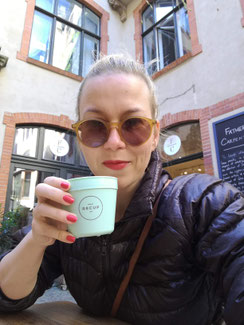 Father Carpenter
Happy to be part of the project "Mehrweg statt Einweg" (reusable instead of disposable)! It aims to reduce waste in Berlin (Mitte). They focus is to avoid #coffeetogo cups and shopping bags in addition to packaging for #takeaway food. #MehrwegstattEinweg is a project of the district Mitte, implemented by LIFE Bildung Umwelt Chancengleichheit e.V. aka @zero_waste_life_berlin funded by the programs Wirtschaftsdienliche Maßnahmen (WDM) and Sauberes Berlin. Here you can bring your own cups like @recup2go.
The cafe is located in a small cozy backyard, just perfect for relaxing. 
In addition to good coffee, there are also freshly squeezed juices, cakes, brunch and breakfast. Quality, sustainability and regionality are also top priorities when it comes to food.
Mühlenstraße 21, 10178 Berlin (Mitte), +30 40044289, www.fathercarpenter.com, Mon-Fri 9:00-16:00, Sat 10:00-17:00, Sun 10:00-16:00, Station: U2 Rosa-Luxemburg-Platz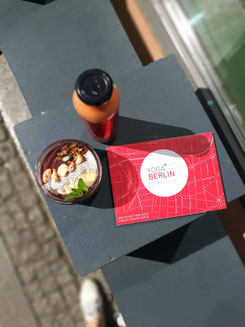 Funk you - Natural Food 
At Funk you - Natural Food you can not only get healthy food like açaí bowls and power smoothies, you can also bring you own glasses and reduce waste… Crazy but true: No country in Europe generates more packaging waste than Germany!!! So lets try to enjoy food, but be sustainable...
This location has become a firm institution in Berlin's vegetarian and vegan restaurant scene. Green smoothies, fresh juices and sandwiches as well as energy drinks without added sugar are only a part of the wide range of products that guests can indulge in here. The mix of vegan and vegetarian dishes combined with a small range of meat has something for everyone and welcomes all groups.
Rosenthaler Str. 23, 10119 Berlin (Mitte), +49 176 61055335, www.funkyounaturalfood.com, funkyoufood@ymail.com, Mon-Sun 8:00-19:00, Station: U2 Rosa-Luxemburg-Platz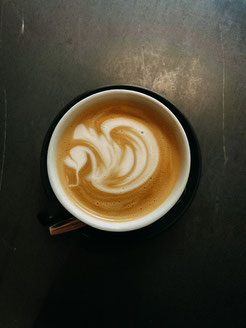 Tinman
I love to have breakfast at Tinman - I normally order at the café, but if I am in a hurry I can also use my glass containers or own tupper ware to take some of their delicious food or fresh pressed juices away! Loved the grilled sandwiches to go as well. If you have a little more time to enjoy, then you should try some French toast with fresh fruit, sourdough with avocado sandwich and eggs benedict with smoked salmon. Everything is fresh and most as well healthy. I also recommend them in my map #CoffeeBerlin
TINMAN Berlin, Alte Schönhauser Str. 2, 10119 Berlin (Mitte), www.tinmanberlin.com, +49 1578 0312589, tinmanberlin@gmailc.com, Station: U2 Rosa-Luxemburg-Platz, Tue-Fri 8:30-15:00,
Sat-Sun 9:00-16:00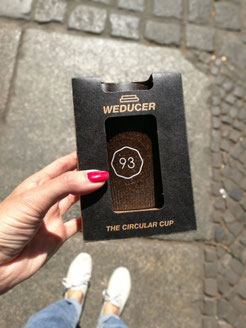 Cafe Neundrei
This Cafe is also super sustainable. They use recup2go and have their own reusable #93CUPS! Its also allowed to bring your own mug. The amount of plastic packaging has nearly doubled from 1995 to 2017, this is why I always bring my cups when I need something to go or I just take the time to stay for a while ;). As I love their coffee and pastries, I can only recommend a visit - I also recommend this cafe in my #VeganBerlin and #CoffeeBerlin map. 
Most dishes are prepared vegan. There is a big range of food choices from peanut butter cookies, cakes, bowls, sandwiches to salads and soups. Gluten-free options are available as well. 
Cafe Neundrei, Monbijouplatz 2, 10178 Berlin (Mitte), +49 1512 5398818, cafe@neundrei.com, www.neundrei.com, Station: S3, S5, S7, S9 Hackescher Markt, Mon-Fri 8:00–18:00,
Sat-Sun 10:00-18:00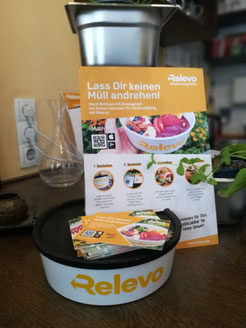 Couscous Café & Bistro
At Couscous Cafe&Bistro Gabriel will cook only fresh and very delicious vegan and veggie food for you! And the special touch surely is given because everything is prepared with love. You can put everything together individually and there is a wide selection. You should definetely try the Falafel and the Hummus at least.
Gabriel also collabs with @relevo.de. From July 3, 2021, the EU will ban single-use plastic, which is intended to regulate and restrict the production of certain single-use plastic products. The German Bundestag has now also passed a corresponding ordinance. @revelo.de also helps to achieve this goal and so you can also bring your own glasses and reduce waste…
Couscous Café  Bistro, Friedrichstr. 115, 10117 Berlin (Mitte), www.cafe-couscous.de, +49 30 55070382, cafe.couscous@gmail.com, Station: U6, Oranienburger Tor, Mon-Fri 10:00-20:00,
Sat 10:00-19:00