This post lists the top 5 Christmas gift ideas for Berliners, including tips on how to reach them, what you can do and buy. If you're visiting Berlin during December, you may like to have information on where to get the nostalgic charm of the peaceful Christmas in Berlin. Be sure to read my article to get some Christmas gift ideas!
Travel Christmas through my book
Do you love traveling effortlessly? Berlin offers most exceptional sights of different countries, such as the Berlin Eiffel Tower, without having to plan anything at all! For each country I tailored an enthralling journey starting with unique breakfast places, historical sights to fancy cocktails at night. Additionally, each chapter features more exclusive highlights like stores, cafes, galleries and sights for each cultural trip as well as a chapter with my favorite restaurants for each international cuisine. To make life easier for you, you can also download the exclusive BertaWalks App onto your phone for real time tips around you.
If I want to have some peace I go here. Best gift idea, if anyone is still searching...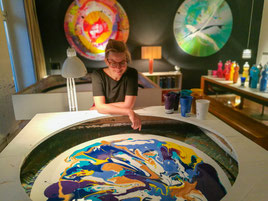 Spin Painting Workshop
If you feel like exploring your creative side or if you still need a Christmas gift idea for Berliners, maybe you want to gift or participate in the Spin Painting Workshp from Jans Echternacht. Jans is one of the first Spin Painting artists in Europe. His spin painting consists of specially mixed liquid acrylic paint, then applied to a canvas with a wooden wedge frame which is rotated by a hi-tech electric motor. Forces during rotating cause colours to flow outwards and mix. A great deal of experience is required to achieve the correct mixing ratio of colours. There are over 20 different liquid acrylic paints available, specially mixed by Jans for Spin Painting. With his experience and support you will create your own unique artwork for Christmas and have a beautiful Christmas gift for your wall.
Jans also runs a children's aid project. With every donation you make, he visits children in hospitals, homes and refugee shelters with his mobile Spin Art machine to paint Spin Paintings together with them. Donate here.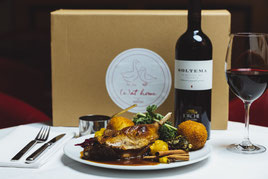 Ente at Home for Berliners and others
Why not gift an easy Christmas dinner to your loved ones. Since 20 years the Brasserie Gendarmenmarkt serves unique dishes in the heart of Berlin. The menu features fresh brasserie cuisine and a wide selection of fine wines. Or if you want to eat fancy without leaving the house!? No problem. Since last year the Brassere offers duck to go! They conveniently deliver the Pomeranian duck to your home. The dishes are shipped freshly cooked in airtight vacuum bags. Just perfect for a festive night at home :D Also... If you still looking for an event location to celebrate your Christmas Party? The Brasserie has one with a breathtaking view in the heart of Berlin. Karlsson Penthouse is the perfect location for any kind of event, from a standing reception to an exuberant celebration for up to 350 people.
You can order this Christmas gift here.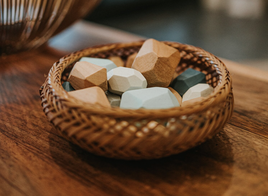 Create playful and sustainable Tumi Ishi
Another idea for Christmas gifts would be a gift card for a Tumi Ishi wooden or maybe even selfmade balancing stones - for children or adults ;). The concept for these wooden stones originated in Japan; the name Tumi Ishi is Japanese for piled stones. In this workshop you are going to make a set of blocks together, using only waste wood from the local woodshops and startups.
This playful Christmas gift can be booked on their webseite.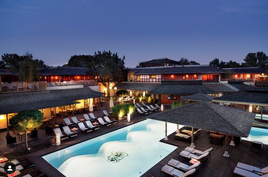 A peaceful Christmas gift
Probably one of the most beautiful spas in Berlin and perfect as a Christmas gift for Berlins. Vabali Spa offers a romantic and cozy atmosphere. Find peace and quietness in Germany's busy capital! Have a drink at the chimney, a swim in the outdoor pool or try a phenomenal infusion with a coconut peeling in one of the saunas. Just relax.
If I want to have some peace I go here. Best gift idea, if anyone is still searching...
Seydlitzstraße 6, 10557 Berlin (Moabit), +49 30 91 14 860, info@vabali.de, www.vabali.de, Station: U55, S3, S5, S7, S9 Hauptbahnhof, daily 9:00–24:00.