There are many events for Valentine's Day in Berlin, ranging from romantic dinners and concerts to intimate candlelit events and fun activities. Here are a few options to consider:
Romantic dinner for Valentine's Day
The Schlosshotel Berlin by Patrick Hellmann is a luxurious hotel and has restaurant located in Berlin, Grunewald. It is housed in a stunning, historic building and offers a refined and elegant dining experience. The restaurant serves a menu that focuses on contemporary German cuisine, with an emphasis on fresh, seasonal ingredients and innovative flavors. On Valentine's Day, the restaurant is the perfect place to treat yourself to a romantic and memorable dinner. Whether you're looking for a candlelit dinner for two, or a more intimate dining experience in a private room, the Schlosshotel Berlin by Patrick Hellmann offers the perfect setting for a romantic celebration. With its extensive wine list, the restaurant is also the perfect place to raise a glass to your love and enjoy a memorable evening together.
Brahmsstraße 10, 14193 Berlin (Grunewald), +49 30 89 58 40, info@schlosshotelberlin.com, www.schlosshotelberlin.com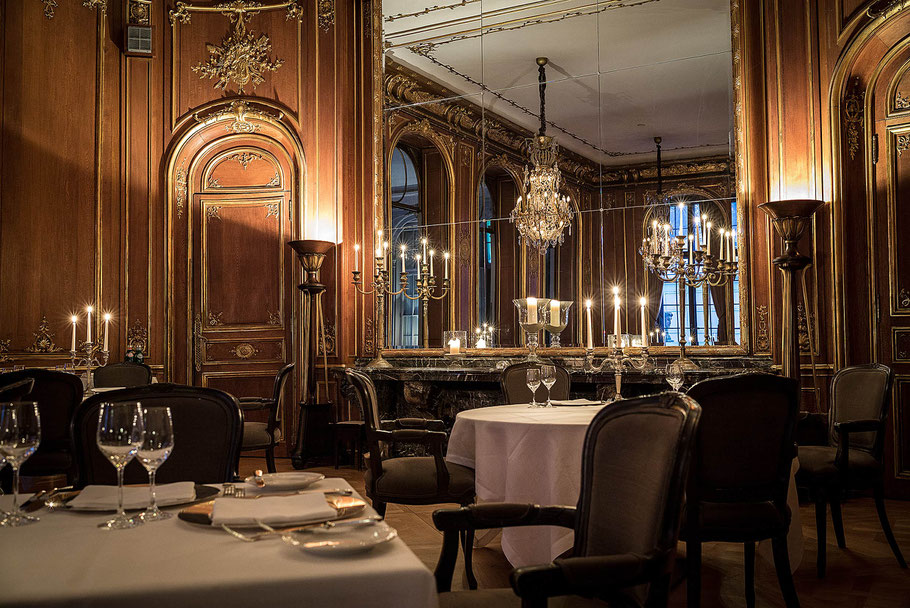 A Love Story in Sound
Celebrating Valentine's Day with the Berlin Philharmonic and Pianist Bertrand Chamayou
Berlin has a vibrant music scene, and there are many concerts and performances to choose from on Valentine's Day. Whether you prefer classical music, jazz, or something more contemporary, there's sure to be a concert that fits your tastes. On Valentines Day you can visit a piano concerts in the berlin Philharmonic: Biennale of the Berlin Philharmonic from Bertrand Chamayou.
Check online ticketing websites such as Eventbrite or Ticketmaster to see what concerts and events are taking place on Valentine's Day. Visit the websites of popular concert venues in Berlin such as the Berlin Philharmonic. They often have a calendar of events and concerts, and may have special Valentine's Day performances.
Herbert-von-Karajan-Strasse 1, 10785 Berlin (Tiergarten), www.berliner-philharmoniker.de, Station: U2, S1, S2, S25 Potsdamer Platz Free concert: Every Tuesday at 13:00
Enjoy a romantic evening on the water
With live music, delicious food, and breathtaking views, this is the perfect way to celebrate Valentine's Day with your loved one. Probably the best spot in Moabit for a nicely plated fine dining dinner experience! The ship restaurant is located on the river Spree with a fantastic view and neatly served food but still kept young with all the service staff.
Our you can check out other dinner cruises in Berlin (if it is booked out), such as Berliner Bootstouren or Stern und Kreisschifffahrt, to see if they have any special Valentine's Day packages.
Helgoländer Ufer / Kirchstrasse, 10557 Berlin (Moabit), +49 30 40 30 17 00, info@patio-berlin.de, www.patio-berlin.de, Station: S5, S7, S41, S42, S46 Beusselstraße, Mon–Sat 17:30–23:00, Sun 15:00–23:00
The Best Spa for Valentine's Day in Berlin
Treat yourself and your loved one to a relaxing day at one of Berlin's many spas. From massages to facials, there are plenty of ways to pamper yourselves and spend some quality time together. In the midst of the hustle and bustle of metropolitan Berlin, Vabali Spa offers you a place of peace and relaxation. This unique spa boasts a Balinese charm with its authentic interior design, saunas and its outdoor pool. You can also have romantic dinner here, book beauty treatments and – the best part – they are open until Midnight! Tip: Vabali also has a fire place!
Vabali Spa Berlin, Seydlitzstrasse 6, 10557 Berlin (Mitte), www.vabali.de, Station: U5, S3, S5, S7, S9 Hauptbahnhof, daily 9:00–24:00
A Romantic Valentine's Day Wine Tasting Experience at Hugos
For something a bit more unique, consider a wine tasting on Valentines Days. Many of Berlin's wine bars offer special Valentine's Day tastings, giving you the chance to sample a variety of wines while spending time with your loved one.
Hugo's Weinbar is a popular wine bar located in Berlin. For Valentines Day, they offer a special menu. It is also known for its extensive wine selection, ranging from classic and traditional German wines to new and innovative varieties from around the world. The bar has a cozy and intimate atmosphere, making it a great option for a romantic night out. Hugo's Weinbar is also famous for its knowledgeable and friendly service, who are passionate about wine and happy to share their expertise. The bar serves a variety of small plates to accompany the wine, including cheese, charcuterie, and other light bites. If you're looking for a romantic and intimate wine bar experience on Valentine's Day in Berlin, Hugos Weinbar is definitely worth considering.
InterContinental Hotel Berlin GmbH, Budapester Strasse 2, 10787 Berlin (Charlottenburg), www.hugos-restaurant.de, +49 30 26 02 11 45, info@hugos-restaurant.de, Tue-Sat 15:00-22:30