From museums to cafes, sights to restaurants, bars and more, you will find boundless options for every budget in Berlin Neukölln. To make the choice a little easier for you, I have selected some of my favourite hidden gems in the much-loved district of Berlin Neukölln and created a short walking tour for you. The entire walking tour and even more crafted walking tours through berlin can be explored in my soon to be released BertaWalks App. and the BertaBerlin map about Berlin Neukölln. If you want to stay up to date, register for my BertaBerlin newsletter below!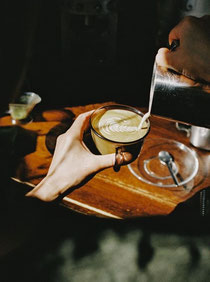 Breakfast at Two and Two
Have you met Eri and Tose? They run the cafe Two and Two in Neukölln. Whilst exploring Neukölln, I enjoyed some French pastries and a good coffee the other day at this spot. If you feel like it, you can also shop for Japanese stationery and coffee equipment here too; a lovely, unique combination for a special experience in the heart of the city.
Pannierstraße 6, 12047 Berlin (Neukölln), www.twoandtwoberlin.com, -49 30 53 79 15 78 contact@twoandtwoberlin.com, Station: U7, U8 Hermannplatz, daily 10:00–18:30
pic by Iris Humm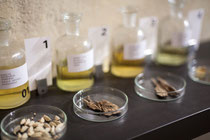 Feel-Good Salon in Neukölln
Ryoko is a boutique and a feel-good salon at the same time where you can make appointments for massages as well as tea ceremonies or raku and kintsugi workshops, which is the art of repairing ceramics with gold- or silver-dusted lacquer. In this beautiful shop, you can also just browse for homemade oils, tinctures and Japanese crafts.
Friedelstraße 11, 12047 Berlin (Neukölln), www.ryoko-berlin.com, Station: U7, U8 Hermannplatz, Fr 13:00–18:00, Sat 12:00–18:00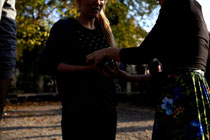 Get active in Neukölln
Between Forster and Glogauer Straße are located three boule courts, which can be used free of charge. On sunny days it can still get quite busy, as up to 100 boules fans gather here frequently. But you can bridge the waiting time with a picnic (for example with baked goods from Salon Sucre, Görlitzer Straße 32A, 10997 Berlin) or Brammibal's Donuts (Maybachufer 8, 12047 Berlin Neukölln), watch the others playing boules and enjoy the savoir vivre.
Paul-Lincke-Ufer 13, 10999 Berlin (Kreuzberg), Station: U8 Schönleinstraße.
pic by Mathias Kutt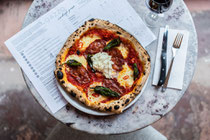 Best Italian restaurant in Neukölln
Capperi always has a relaxed atmosphere. Most of the guests live around the corner in Neukölln and stop by because they love the Italian food and, of course, the wine and beer on tap. My favorite red wine is Nero d'Avola. Besides the food the restaurant is really nice to sit down and get a sense of Neukölln, as the audience is a cultural mix of international guests and established Berliners.
Pannierstraße 32 12047 Berlin (Neukölln), +49 62 98 99 11, Station: U8 Schönleinstraße Mon–Sat 17:00–23:00, Sun 11:00–23:00 (time do vary at the moment please check online).
pic by Mathias Kutt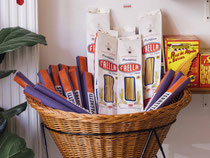 Shopping in Neukölln
If you are a fan of Italian cuisine and design then you will fall in love with the Amore Store and its friendly owner Kerstin, who carefully sources high quality, Italian products. Focusing mostly on Italian delicacies and antipasti in the first room of the shop. The second room of the store features everything from home accessories, socks to espresso makers. Entering this 'Tante-Emma-Laden' with its beautifully designed trays you will immediately feel like in Italy.
Sanderstraße 12, 12047 Berlin (Neukölln), www.amorestore.de, Station: U8 Schönleinstraße, Tue–Sat 12:00–19:00