BertaBerlin, Airbnb and Irina from gallery aquabit invite you to the free Architecture and Art KiezWalk in Berlin Mitte on the 1rst of September at 11:00. On this walk you find the artsy gems in Berlin Mitte. Feel invited!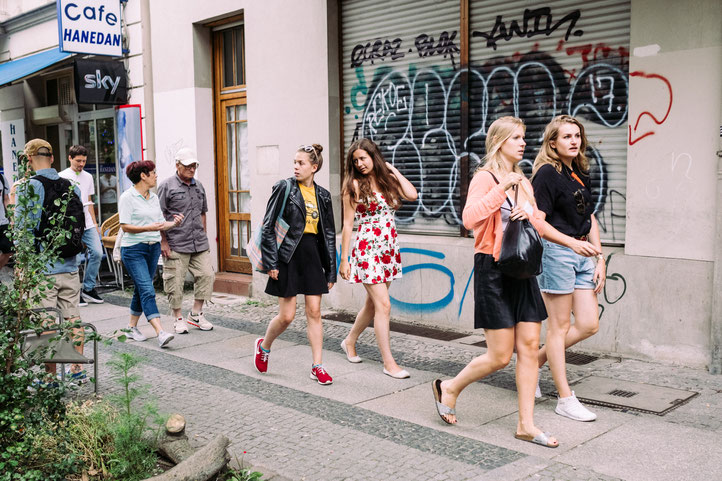 After organizing the KiezWalk in Neukölln, KiezWalk in Kreuzberg and in KiezWalk Prenzlauer Berg, I released a BertaBerlin map covering Berlin Mitte, so Airbnb asked me to host another free KiezWalk in Berlin Mitte also.
For all of you, who don't know what a KiezWalk is: Small shop owners or in this case gallerist and their neighbors often support each other: Why not introducing them to each other?!
On this neighborhood tour you find the architecture and art gems in Berlin Mitte and get to know several gallerist, artists and your neighbors.
Start: Saturday, 1rst of September, 11:00, Bärenzwinger, Im Köllnischen Park, 10179 Berlin
End: Around 14:30, Gallery Aquabit, Auguststraße 35, 10119 Berlin
Programme: Let us walk you through galleries and institutions in Berlin Mitte, which focus on architecture and art. We'll meet in Mitte, an artsy districts famed for its galleries. One stop on our tour will be the monument Bear Swinger, where the heraldic animal of Berlin was accommodated. Today it is a venue for art exhibitions and talks. Here you can see art installation specifically designed for this location. Another the last obtained architectural monument of Berlin, which provides various site-specific formats of contemporary art that discuss architecture and history of the monastery ruins. Each place we visit will be brought to life with stories about the colourful, fascinating history which made the city what it is. Finally, let's finish up with a drink at aquabitArt at Auguststraße where we can chat with the gallerist and artist of the current exhibition.
If you want to register, just write me.