BertaBerlin and Airbnb invite shop owners and neighbors to the free KiezWalk in Prenzlauer Berg on the 9th of June at 11:00. On this walk you find the hidden gems in Prenzlauer Berg. Feel invited!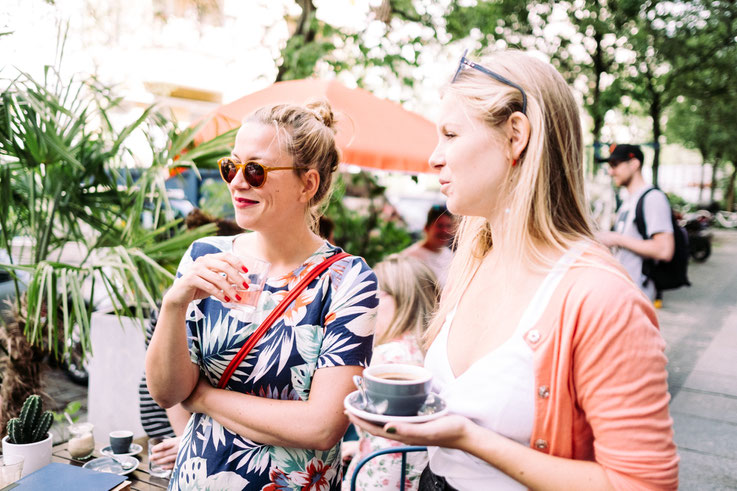 After organizing the KiezWalk in Neukölln and KiezWalk in Kreuzberg, I recently released a BeautyBerlin map mostly covering Prenzlauer Berg, so Airbnb asked me to host another free KiezWalk in Prenzlauer Berg also.
For all of you, who don't know what a KiezWalk is: Small shop owners and their neighbors often support each other: Why not introducing them to each other?! Especially Airbnb Home Sharer and their guests daily contribute to the fact that local shops - far away from the big shopping malls - become more known and popular. Therefore, BertaBerlin and Airbnb invited shop owners, neighbors and Home Sharers to the KiezWalk in Prenzlauer Berg.
On this neighborhood tour you find the hidden gems in Prenzlauer Berg and get to know several small business owners and your neighbors.
Start: Saturday, 9th of June, 11:00 am, Showroom of kala Fashion, Veteranenstraße 15, 10119 Berlin
End: Around 14:00, PonyHütchen Naturkosmetik Berlin, Straßburger Str. 37, 10405 Berlin
Programme: We will start in the showroom of kala Fashion. Usually, Kornelia opens her store on Saturdays from 12:00 to 20:00, but she will make an exception and welcome us at 11:00. Afterwards we'll stroll to Spooning Cookie Dough. In Wild Heart Free Soul we will then enjoy some tea and ask owner Beyza how her Turkish carpets are brought to Berlin. Around 13:00 we will go to PonyHütchen, where Lucie will show us how body peeling works in a DIY workshop. If you'd like to come along, please register here. If you can only join for the beginning or the end, just let us know.
You get to know the people behind the scenes and meet other neighbors. But not only do we get to know the shop owners, we also explore Prenzlauer Berg on the way from location to location.
Sign up for this KiezWalk here.