I say, yes it is. Priceless - for me - means that an object is invaluable. Because of its rarity and quality, its value can't be calculated in terms of money. For example, many of the greatest art works are considered priceless. Many (not all) of these works are owned by museums that share them with the world. A Jackson Pollock can be sold for over 140 million dollars. Although many people might pay millions of dollars to own these art works, they're considered too valuable to be owned by a private individual. So I am glad that Berlin has a lot of museums and institutions which invite people to see priceless art admission free. Here are my Top 5 free museums in Berlin:
Knoblauchhaus (1rst Wednesday each month)

Nikolaikirche (1rst Wednesday each month)

Daimler Contemporary Art (always, watch out for their free guided art tours)

KW Institute for Contemporary Art (Thursday from 18–21h)

Deutsche Bank KunstHalle (every Monday)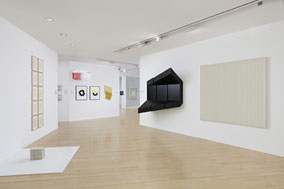 Daimler Contemporary
In 1999 the Daimler Art Collection moved into Haus Huth at Potsdamer Platz. Since 2003, a selection of 150 works - by a wide range of artists including Josef Albers, Andy Warhol and Andrea Zittel – has been shown (without entrance fee).
Every three weeks, they offer free guided tours.
Daimler Contemporary Berlin
Alte Potsdamer Straße 5D
10785 Berlin
+49 30 25 94 14 20
art.collection@daimler.com
art.daimler.com
Station: U2, S1, S2, S25 Potsdamer Platz
Daily 11-18h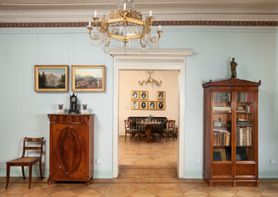 Knoblauchhaus
The former residence of the Knoblauch family is one of the few remaining 18th century town houses in Berlin. They also offer fascinating information about the architecture, economy, culture and social life of the Biedermeier Era. Free admission.
Knoblauchhaus
Poststr. 23
10178 Berlin
+49 30 24 00 21 62
stadtmuseum.de/knoblauchhaus
Station: U2, U8, U5, S5, S7, S75 Alexanderplatz
Tue-Sun 10-18h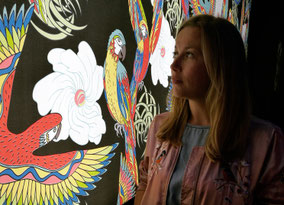 KW Institute for
Contemporary Art
The KW Institute for Contemporary Art is one of the most important institutions for contemporary art in Germany. KW has no collection of its own: instead, it sees itself much more as a laboratory for the presentation of exhibitions, artist ateliers and the latest events in national and international contemporary culture. The KW actively fosters artistic developments in cooperation with artists and institutions as well as via commissioned works.
Admission free on Thursday evening from 18-21h.
KW Institute for Contemporary Art
Auguststraße 69
10117 Berlin
www.kw-berlin.de
Station: U8 Rosenthaler Platz
Fr-Mo 11-19h, Wed 11-19h, Thu 11-21h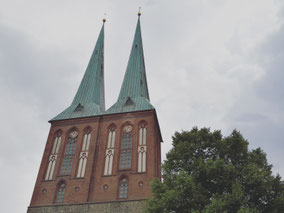 Nikolaikirche Berlin
Once a church, now a museum, Nikolaikirche has been a landmark of the Berlin city centre for over 800 years. Free admission the first Wednesday of each month.
Nikolaikirche Berlin
Nikolaikirchplatz
10178 Berlin
+49 30 24 00 21 62
stadtmuseum.de/nikolaikirche
Station: U2, U8, U5, S5, S7, S75 Alexanderplatz
Daily from 10-18h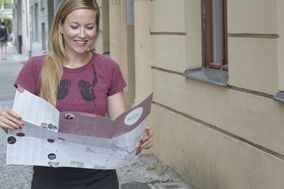 KunstHalle 
The KunstHalle in Berlin by Deutsche Bank offers employees, clients and the general public access to contemporary art – through its collection at the workplace, in international exhibitions as well as through educational programmes. Every Monday you can visit it for free.
Until October 3rd the KunstHalle, in cooperation with The Jewish Museum in New York, is presenting: Roberto Burle Marx. The Brazilian Modernist is the first comprehensive survey exhibition in Germany of the Brazilian artist and landscape architect Roberto Burle Marx. In the show, his art enters into dialogue with works by international contemporary artists, including Juan Araujo, Paloma Bosquê and Veronika Kellndorfer.
KunstHalle Berlin
Unter den Linden 13/15
10117 Berlin
+49 30 20 20 93 0
db.kunsthalle@db.com
deutsche-bank-kunsthalle.de
Station: U6 Französische Straße
Daily 10-20h
If you want to find more hidden gems of Berlin, check out my folding maps BertaBerlin and QueerBerlin. They are available in well-chosen locations all over Charlottenburg, Neukölln, Kreuzberg, Mitte, Schöneberg and Prenzlauer Berg in Berlin and online. But for those of you, who want to stay up to date, feel free to follow me on