Things to do in Berlin for mothers and daughters. Sunday, 13 May is Mother's Day in Berlin Germany. The best gift you can give your mother is your time - not only on Mother's Day. But for Mother's Day I have an idea for you:
Win a BeautyBerlin Experience for Mother's Day
Do you have already a gift for Mother's Day? Here is a nice idea! From the 7th of May until the 11th of May you can win a BeautyBerlin map with 2 x beauty treatment at the Adlon Spa by Resense – in the Hotel Adlon Kempinski Berlin.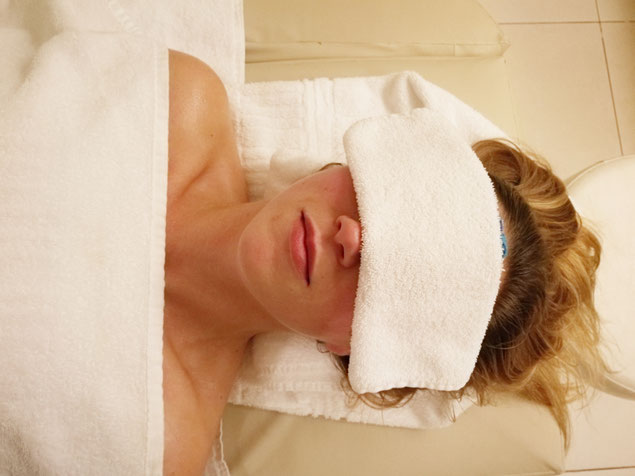 How? Just follow @hoteladlonberlin and @walkthisway.berlin and tag a friend, with whom you would like to brunch, while listening to live music, under this Instagram post.
Relax while getting 2 x 25 minutes of beck, neck and shoulder massage – So many of us hold tension in the upper back and neck. Too many hours at the computer, too much stress from life in general. The Adlon Spa uses thermal compresses to persuade any tight muscles to loosen up and release, so that they can massage them back into a relaxed state.
After the massage, you can enjoy the luxury and privacy of your suite (for two hours) and have fun with your mother and daughter as you sip Champagne and eat some of the provided sweets while sitting in the jacuzzi.
The winner will be messaged on the 11th of May!
If you want to find more hidden gems in Berlin, check out my folding maps BertaBerlin. They are available in well-chosen locations all over Charlottenburg, Kreuzberg, Mitte, Neukölln, Schöneberg and online. But for those of you, who want to stay up to date, feel free to follow me on Instagram, Facebook or register for my newsletter.