Moms are the best. They trust you every minute, they play with you as long as you want and they give you an Advent calendar - every year. Full of chocolate, books, all the things you love. Even as a grown-up, you still love to get one or treat your friends.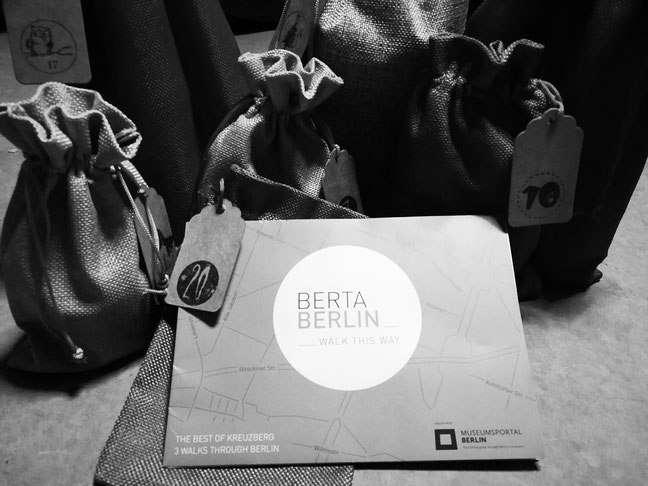 Lotta wünscht sich was
Unfortunately, you have to work, live your life and don't have much time. This is when Lotta wünscht sich was comes in. I recently discovered the website from Doreen and Diana: www.lottawuenschtsichwas.de and found some awesome Christmas calendars. They offer different Advent calendars on several topics:
Advent calendar for Berlin
Advent calendar for Cologne
with ingredients produced by regional companies. Maybe you love alcohol - but you not only 24 craft beers, there are so many more different things with alcohol. Lotta wünscht sich was created an Advents calendar with 24 wrapped gifts with alcohol like beer liquer, jam or mustard.
Travel Advent calendar
In case you love to travel or if you know someone who loves traveling – Doreen and Diana also designed an Advents calendar with 24 things you definitely need for a good journey. This calendar is for obvious reason my personal favorite. Every little present is chosen by them and wrapped with love. And maybe there is one for your friend or mom too. Interested? If you want to order an Advent calendar, you can use this code Danke_Walkthisway and get 5 percent discount.
If you want to find more hidden gems of Berlin, check out my folding maps BertaBerlin and QueerBerlin. They are available in well-chosen locations all over Charlottenburg, Neukölln, Kreuzberg, Mitte, Schöneberg and Prenzlauer Berg in Berlin and online. But for those of you, who want to stay up to date, feel free to follow me on