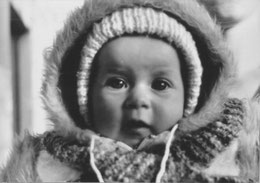 Do you ever wish you could just live in the past? If so, you're not alone. An increasing number of people who glorify glowing halcyon days of yore seems to be a defining fixture of the first quarter of the twenty-first century. I have yet to be convinced. Nostalgia, according to Alan Hirsch, is a yearning for an idealized past. The operative word being idealized.
I find myself remembering my own past more warmly than it was. Probably my first childhood memory is of perching on my knees in a dark, high-ceilinged living room and drawing a bird on the wooden floor by tracing its outline in the layer of black dust sprinkled beneath the coal stove. 1986. Weitlingstrasse 90, Berlin.
Years later I wanted to move into my own apartment. I remembered leaning on those warm, green stove tiles of my youth and I thought I could save money by living in an apartment with a coal stove. My mother had to remind me that we had had to carry buckets of coals up to the 4th floor every day in winter. My memory had lied to me by omission, had become romantic and sentimental. It was a memory of coal with none of the grit.
As Hirsch points out, nostalgia does not relate to a specific memory but rather an emotional state. The day-to-day reality of life was more complex and bureaucratic than my memory allowed for. For example, you had to wait for up to sixteen years for the privilege of owning a car, and you could only register for car ownership when you came of age. In the anti-capitalist economy, you could shorten the wait by buying a used car, which, ironically, you had to pay much more for.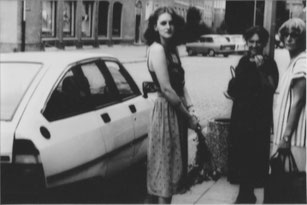 The economy of scarcity also affected living space. Homes were hard to come by; apartments were in short supply. People had to wait months or even years for an apartment in a Plattenbau – a building made up of concrete slabs, erected at speed to supply homes to young people stuck living with their parents and grandparents.
As a result, many young people had to live with their parents for years, well into their own adulthood, without any prospects of owning an apartment of their own. My mother and I lived with my grandparents for quite some time. In fact, it was the fall of The Wall - not the GDR government - which transformed us into homeowners. It was about time - my mother had been searching for an apartment for three years without making any headway.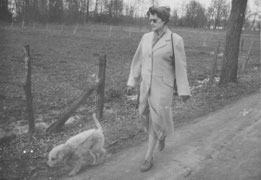 My smuggling grandmother
As a child, my grandmother was a constant source of pride for me – she was the tallest, most upright of all of the grandmothers we knew. As an adult, I realise even more so what an unusual woman she was: she was a specialist veterinarian who touched the lives of many people she met. One of my favourite stories about Oma, relates to her determination to help her friends. Because the government was pretty sure she would not abandon her children and husband in the East, and because of her high ranking veterinary job, she was able to travel more freely between the GDR and West Germany. When a friend was in need, she volunteered to smuggle some Deutsche Mark across the boarder from West to East. Because of her ample bosom, she could hide surprising quantites of Deutsche Mark in the depths of her bra.
GDR Watchtower
Today you do not have to cross the boarder anymore, you can touch the Berlin Wall at the East Side Gallery in Berlin. But the oldest relic of the boarder you find in the Erna-Berger-Strasse, where one of the last GDR watchtowers battles its decay. Here you can climb up the ladder and experience the same view as the GDR boarder solders, when they had to be on their eight-hour shift, without water, electricity, heater and ordered to shoot anybody walking through the exclusion zone of the border.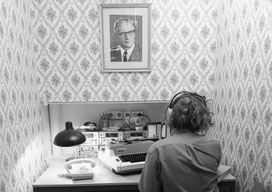 GDR Museum
Another place where you can touch the relics of my past is the GDR museum in Berlin. In the museum you can visit an authentic GDR apartment and get a feeling of everyday life in the former Soviet satellite state. They display an exact copy of the couch I grew up on. I especially love this museum for its interactive display, where you can touch coffee beans, pick up a phone and listen to integration, watch old documentaries, Sandmann and many more. What is a museum to people, what is my childhood to me? It is crazy that I grew up in a country that does not exist anymore, displayed in a museum. As I said in the beginning, I cannot glorify the past. What I can say is, that in the end my grandmother was very happy that – in comparison to her - I could travel the world.