As I had some time to think about future projects, I decided to not only recommend beautiful and inspiring destinations in Berlin, but inspiring people who live in the German capital. So I want to begin 2018 by writing about 5 inspiring woman of Berlin, who maybe inspire yourself a little - they did have a big influence on my way of life.
So let me – if you do not already know her – introduce you to Laura Seiler.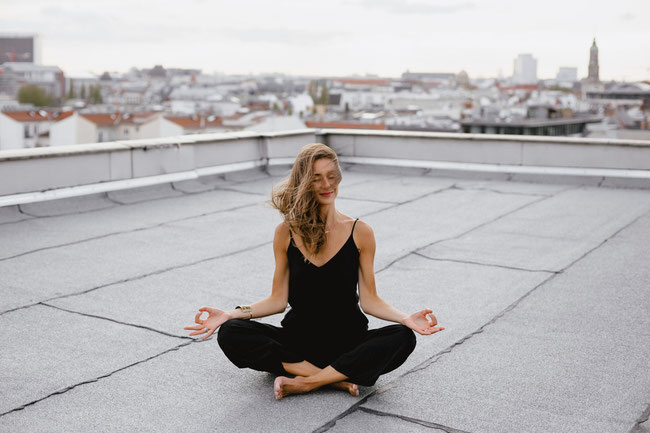 1. How would you describe what you do for a living?
I'm living my dream for living :) My vision is to help as many people as possible to get in touch with life purpose and their inner strength. I'm hosting Germanys #1 iTunes Podcast on Spirituality and personal development. I just published my first book and I'm the founder of the Rise Up & Shine University, which is an 4 month online coaching program.
2. Which do you find more satisfying – the process or the end result?
Definitely the process. 
Berta's Note – next time, I have to ask why too ;)
3. What do you wish you'd known when you were first starting off?
I wished I would have known that everything will turn out to be perfectly fine.
4. When and where are you happiest?
When I can do what I love, which is coaching, being with people who want to grow and when I learn something new.
5. What is your secret place in Berlin, where you go to escape the world, to be inspired?
In the summer I love to take a walk at the Maybachufer or to bike to the Wannsee. In the winter or when it's too cold to be outside I like to be in the Cafes around my place, like the Okay Cafe or Cafe Bricks in Neukölln.
6. What is the best advice you have ever been given?
Do it your own way.
I have to add, that I am living my dream too and that Lauras podcast was especially in the beginning, when you start a new way of life or a business, very supporting for me. It is totally normal to struggle in the first few month, but you have to believe in yourself and the things you do. For those of you, who want to stay up to date, feel free to follow me on INSTAGRAM, FACEBOOK or register for my NEWSLETTER BertaNews.
If you have more questions or tipps, please feel free to write me or to leave a comment.
PS: This week you can WIN Lauras book "Mögest Du glücklich sein". 
HOW? Just comment this week's post. This draw ends at 11pm 20th of January. The winner will receive a private message.