The awareness for good tea and the right preparation is increasing especially in Berlin and I am very happy that more and more tea workshops are offered. Because I am a tea lover and I especially loved Jing's tea workshop at Chimosa, which also helped me to write this article about tea.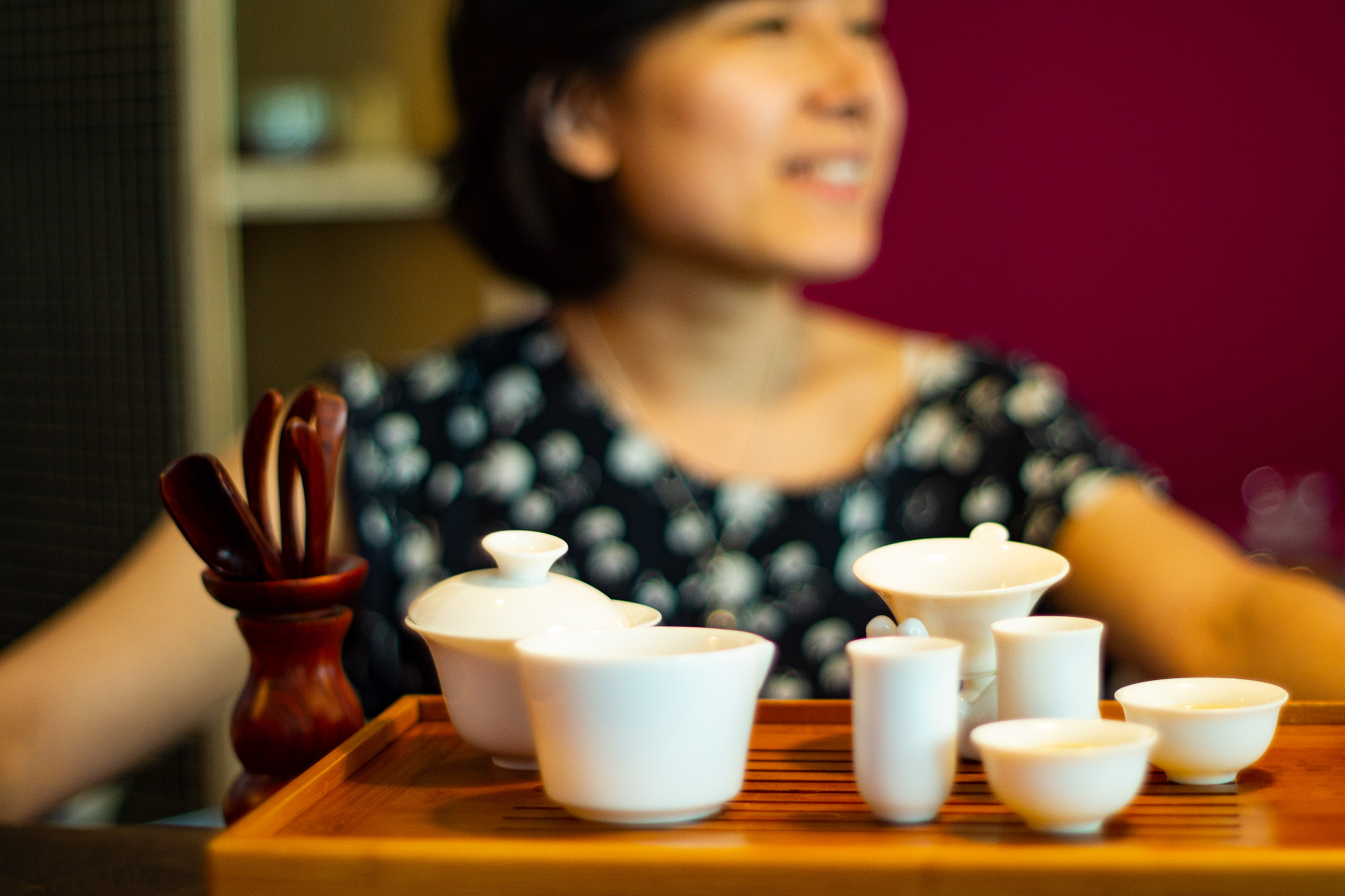 There is more than black, green and fruit tea, much more. 
Green tea from Fujian
The green tea from Fujian is a masterpiece of craftsmanship. The young tea leaves are rolled into pearl-sized balls with jasmine flowers and the flowers are then removed. This process is repeated three times. The fine tea leaves unfold in the hot water and reveal an elegant, velvety soft green tea with a subtle jasmine note. It is said that the young tea leaves give the tea the power of the dragon and its fine processing gives it the beauty of the Phoenix.
Jasmine tea: 4–5 pearls, 90 degrees, 2–3 minutes infusion time, 3 infusions
Oolong tea
After withering, the Oolong tea is heated over steam of milk water and finely rolled by hand. The slightly sweetish-creamy aroma of the first infusion develops with the second and third infusions to a fully aromatic, slightly smoky tea. This complexity makes tea a very special experience.
Oolong's Complexity: 1,5–2 teaspoons, 90 degrees, 1,5–2 minutes, 3–4 infusions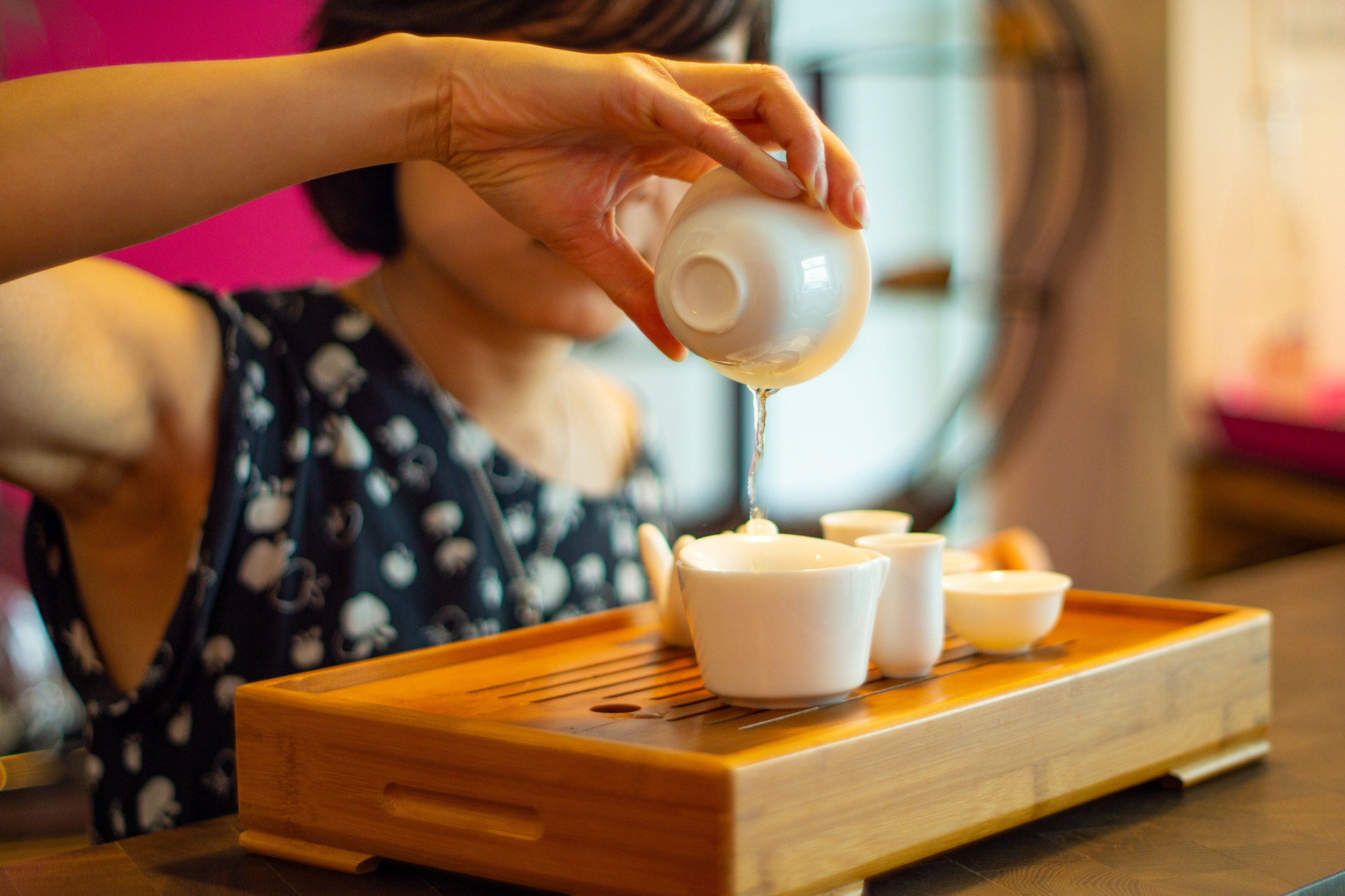 Golden Rose
Yunnan province in China is known for its wonderful and high quality teas. This particularly fine black tea is rolled by hand with long golden tips to medium sized pearls. Infused, the tea produces a bright golden-brown cup. The sweet-malty aroma with a slightly berry note is a pleasure for all senses.
Black tea: 2–3 pearls, 100 degrees, 3–4 minutes, 3 infusions
Sweet Enlightenment
According to legend, on the day of Gautama Buddha's birth it is said to have rained flowers and sweet nectar from heaven. This has given rise to the tradition in Japan of pouring the sweet hydrangea tea over the face of Buddha's statue on Buddha's birthday. It is said to drive away evil spirits and help with tension. The clear tea is sweet and has a fine aniseed note. It is also used in combination with other teas as a natural sweetener. Since Jing introduced me to this tea, I have been using it as a sugar substitute!
Hydrangea tea: 1–2 leaves, 100 degrees, maximum 90 seconds, 3–4 infusions
Green Jade tea
The green tea from Japan consists mainly of leaf stems of the tea plant Camelia Sinensis. This makes it low in caffeine, but rich in minerals and trace elements. Tea is said to have a positive effect on the metabolism and to beautify the skin. The green tea has a rich golden colour and is refreshingly light and fruity in taste.
Green tea: 2 teaspoons, 70 degrees, 1,5–2 minutes, 3 infusions
All recommendations fo quantities are based on a cup with a capacity of approximately 300 ml, but it is only a guideline.
---
Chimosa is a studio where martial art, yoga and meditation come together in a neat, modern atmosphere. The name Chimosa consists of the homeland of both founders: CHIna and ForMOSA (Taiwan). While Yi-Chung is responsible for the sporty side of things, Jing has devoted her love to tea. She masters the Chinese tea ceremony. After each lesson, a delicious cup of tea is waiting for you.
Of course you can get your hands on this very special tea directly at the studio and even attend tea-seminars. If you make an appointment, you can also try one lesson – yoga or martial art – for free. Pure relaxation from the inside and outside, I felt like vacation after this tea workshop.
Linienstraße 127, 10115 Berlin (Mitte), www.chimosa.de, fee of the tea workshop 25 €