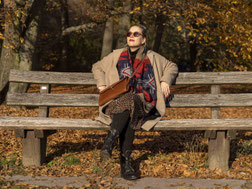 There's more to do in Berlin now than there's been since the 'hard' spring lockdown, including leaving the shops open in Berlin open (this time). This article shows you activities in Berlin, which are still possible; including a number of places where you can eat outside and get a coffee to go. Read on for things to do in Berlin during corona.
Britzer Garten in Berlin
The Britzer Garten is a large park in the south of Berlin, named after Britz. Especially now it is very recommendable, as it is a little further of than other parks ;). The park offers nature and garden architecture like rose garden and rhododendron woods, playgrounds, lakes and hills as well as multicolored flower patches, perfekt for a walk to calm yourself from the week. In the garden you will find a "Café am See" and "Britzer Museumsbahn" railroad, which runs on a narrow-gauge track through the garden.
  Britzer Garten, Sangerhauser Weg 1, 12349 Berlin (Neukölln), Station: U6 Alt-Mariendorf, www.britzergarten.de, daily from 7:00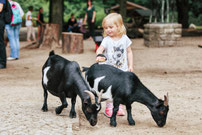 Tierpark Berlin is open
Many places in Berlin had to close during corona, but the Tierpark Berlin is still open. With an area of 160 hectares the largest landscape zoo in Europe Tierpark Berlin is the lifetime achievement of Prof. Dr Heinrich Dathe. It was the zoological crown jewel of the GDR. The largest landscape zoo in Europe with an area of 160 hectares Tierpark Berlin is also the lifetime achievement of zoologist Prof. Dr Heinrich Dathe. It was the zoological crown jewel of the GDR.
Am Tierpark 125, 10319 Berlin (Lichtenberg), +49 30 51 53 10, www.tierpark-berlin.de, Station: U5 Tierpark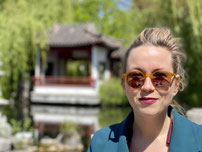 Gärten der Welt
One of the best things to do in Berlin during corona is - for me - to escape the city at the weekend. The Chinese Garden, located in the Gardens of the World, is one of those places in Berlin. It is designed in the style of classical Chinese scholarly gardens and strives for a balanced relationship between the 'seven elements', earth, sky, water, stones, buildings, living beings and plants. In addition to several bridges, walls and fantastically shaped Taihu stones, the Chinese Tea House, the 'Berghaus zum Osmanthussaft', is one of the special features of this garden. It can be reached via winding riverside paths and a bridge.
Gärten der Welt, Blumberger Damm 44, 12685 Berlin (Marzahn), www.gaertenderwelt.de, Station: M8, M17 Adersleber Weg (Berlin), daily from 9:00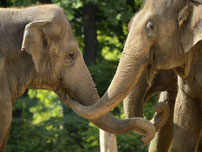 Lovely thing to do in Berlin
Zoo Berlin is Germany's oldest zoological garden and home to over 18,000 animals. With 1,400 species the zoo is one of the species-rich parks of the world. Here you find elephants, giraffes, gorillas, and Germany's only giant pandas. It also offers a big adventure playground with chain bridge, slips and climbing castle and a fantastic petting farm 'Hans im Glück'. In the zoo you have a lot of distraction from the city life and corona. Have fun! 
Hardenbergplatz 8, 10787 Berlin (Charlottenburg), www.zoo-berlin.de, Station: U2, U9, S3, S5, S7, S9 Zoologischer  Garten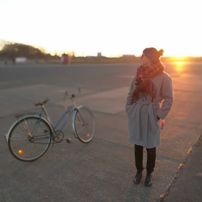 Take a walk at Tempfelhofer Feld
Tempelhofer Feld was once one of the world's busiest transport hubs. In 2008, it closed permanently and became a community park, where barbecues, sports and other social events are held around the twin runways. Skate, run, bike, fly a kite or just enjoy a drink your coffee to go from the nearby café with still offer food and drinks to go.
Tempelhofer Damm 106, 12099 Berlin (Neukölln), There are other entrances at Columbiadamm and Oderstraße. They are open from sunrise to sunset. Station: U6 + S41, S42, S45, S46 Tempelhof, www.thf-berlin.de, rental: www.mobilcenterberlin.de