Find yourself searching for the perfect playful activity? 2018 I have scoured Berlin looking for the best destinations to have fun with children. Hope you enjoy the selection! All of them to be found in my PlayBerlin map. PlayBerlin is a curated collection of playful spots composed so that you can explore the playg- rounds and family cafés of Berlin with ease. I designed three walks from breakfast through amazing playgrounds, ice cream shops, museums and beer gardens. Berlin is an amazing place for children with adventures around every corner. Let me take you on a walk through our city. But here you go with the top 5 activities for children in Berlin.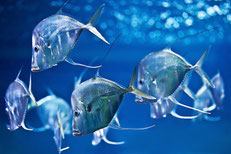 Aquarium
The Zoo contains over 9,000 animals. A highlight for children is the bridge over the crocodile water and the dancing jellyfishes. Check when the animals are fed.
Budapester Straße 32, 10787 Berlin, +49 30 25 40 10, www.aquarium-berlin.de, Station: U2, U9, S3, S5, S7, S9 Zoologischer Garten, daily 9–18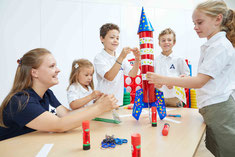 Aspria Berlin Ku'damm
This fitness studio offers junior membership for 0–18 year olds and up to 300 group classes for children as well as parent and child exercise classes.
Karlsruher Straße 20, 10711 Berlin, +49 30 89 06 88 80, www.aspria.com, Station: U7 Adenauerplatz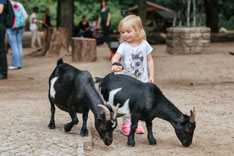 Tierpark Berlin
In addition to the daily feedings, one of the main tasks of the keepers in the Tierpark is to keep the animals entertained with the help of playful training. They also run a petting farm and offer rallyes through the park.
Am Tierpark 125, 10319 Berlin, +49 30 51 53 10, www.tierpark-berlin.de, Station: U5 Tierpark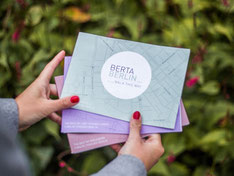 Hallescher Komet
They are a leisure library for everyone between the ages of 12 and 21, which means it's not all about school, edu­cation or job.
Blücherplatz 1, 10961 Berlin, +49 30 90 22 61 03, www.zlb.de, Station: U1, U3, U6 Hallesches Tor, Mon–Fr 13–19, Sat 10–19, Sun 11–17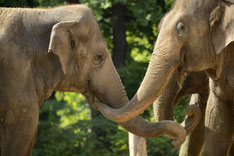 Zoologischer Garten
Here you find elephants, giraffes, gorillas, and Germany's only giant pandas. It also offers a big adventure playground with chain bridge, slips and climbing castle and a fantastic petting farm 'Hans im Glück'.
Hardenbergplatz 8, 10787 Berlin, www.zoo-berlin.de, Station: U2, U9, S3, S5, S7, S9 Zoologischer Garten