To guide you through this jungle of options in Berlin Kreuzberg, I updated my travel map BertaBerlin with walks through the city and write about my favorite "Top 5 of Kreuzberg". If you miss a section, drop me a message, I am always open for suggestions. But for now, here are some of my favorite spots in this district. Check out my BertaBerlin map for more tips.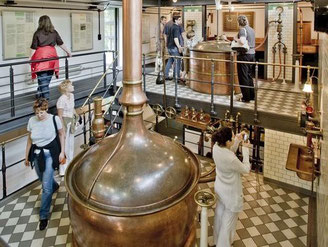 Deutsches Technikmuseum  
Founded in 1982, the museum follows in the tradition of numerous technical history collections that were based in Berlin until the Second World War. Exhibitions on communication, production, energy and transport technologies cover an area of around 25,000 square meters. In the new glass building, the history of shipping and aviation comes to life. The library and the historical archive are also located here. Two historic engine sheds also house around 40 railroad vehicles. Windmills, water mills and a brewery can be visited in the museum park. With the Science Center Spectrum, daily demonstrations of historical machines and models, and a wide range of guided tours, the museum is a place of learning and experience for young and old.
Trebbiner Straße 9, 10963 Berlin Kreuzberg, www.sdtb.de, Station: U1, U2, U3 Gleisdreieck, Tue–Fr 9:00–17:30, Sat–Sun 10:00–18:00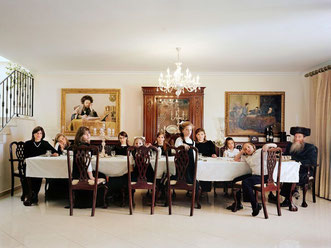 Jüdisches Museum 
Dedicated to Jewish interactions, experiences and history; the Jewish Museum of Berlin offers fascinating, sobering and thought-provoking insights into themes such as migration, diversity and religious festivities. Most exhibitions open for visitors are located within the architecturally striking Libeskind Bildung, whilst others nearby hold a reference library with reading room and The Diaspora Garden designed with reflection, thought and beauty at the forefront. This museum holds a range of ever-changing temporary exhibitions and around 65,000 library reference items. This museum gives visitors an important and ever-relevant message of unity, understanding and diversity spanning a wide historical context.
Lindenstraße 9–14, 10969 Berlin Kreuzberg, www.jmberlin.de, Station: U1, U3, U6 Hallesches Tor, Daily 10:00–19:00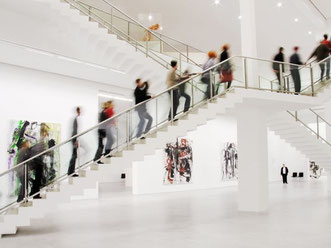 Berlinische Galerie
From Dada to the Avantgarde: The Berlinische Galerie - State Museum of Modern Art, Photography and Architecture - is one of the youngest museums in the capital and collects art created in Berlin from 1870 to the present day. Outstanding areas of the collection are Dada Berlin, New Objectivity, the Eastern European avant-garde, and the art of the divided Berlin and the reunited metropolis. Every Sunday amateur artists and pros get together to further their drawing skills through life drawing at the Berlinische Galerie. While special exhibitions are shown on the first floor, the permanent collection is housed in a spatial structure on the upper floor. The special exhibitions range from classical modernism to contemporary art in Berlin. 
Alte Jakobstr. 124–128, 10969 Berlin Kreuzberg, berlinischegalerie.de, Station: U6 Kochstraße, Wed–Mon 10:00–18:00
Closeby you find another hidden gem: It's a gallery in a former church built in the 1960s in the Brutalist style, where large-scale exhibitions take place in two different spaces, the former chapel and nave.  
Alexandrinenstraße 118, 10969 Berlin Kreuzberg, koeniggalerie.com, Station: U6 Kochstraße, Tue–Sat 10:00–18:00, Sun 12:00–18:00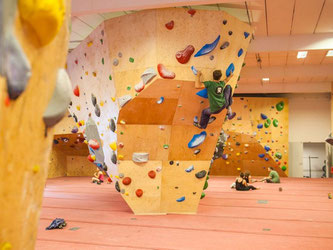 Boulderklub
The bouldering hall Boulderklub Kreuzberg is a great leisure activity for the whole family. In the Boulderklub Kreuzberg, everyone from young to old, from beginner to expert has the opportunity to pursue his bouldering passion on 1,300 sqm or to discover it for himself for the first time.  The atmosphere is great: The Boulderklub is run with a lot of love and passion, well hidden in a Kreuzberg backyard. Here it's pretty international and the location has already gotten around and is now one of the most central bouldering spots in Berlin. And so that the grown-ups have their peace (or can take a breather drink at the bar), there is a playground with climbing holds for the little ones - the wooden ship Renate. But beware the little ones are light and nimble and will eventually outrun the big ones. 
Ohlauer Str. 38, 10999 Berlin Kreuzberg, www.boulderklub.de, Station: U1, U3, U8 Kottbusser Tor, Mon–Fr 7:00–22:00, Sat–Sun 9:00–22:00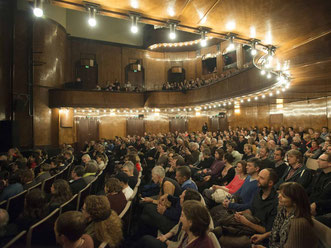 HAU - Hebbel am Ufer
Since 2003, the international theater and production house HAU Hebbel am Ufer, with its three venues has stood for current artistic positions at the interface of dance, theater and performance. Music, visual arts and discourse events are also fixed components of the program. It builds on the international network work of the Hebbel Theater, which reopened in 1989 as an international co-production and guest theater without its own permanent ensemble, and the history of the Theater am Halleschen Ufer as a venue for Berlin's independent scene. HAU Hebbel am Ufer is an anchor institution for the independent performative arts in Berlin. Without a permanent ensemble, international co-productions, festivals and projects of the Berlin and (inter)national theater and dance scene are developed and shown. 
HAU 1: Stresemannstraße 29, HAU 2: Hallesches Ufer 32, HAU 3: Tempelhofer Ufer 10, 10963 Berlin Kreuzberg, hebbel-am-ufer.de, Station: U1, U3, U6 Hallesches Tor