To guide you through this jungle of options in Berlin Neukölln, I updated my travel map BertaBerlin with walks through the city and write about my favorite "Top 5 of Neukölln". If you miss a section, drop me a message, I am always open for suggestions. But for now, here are some of my favorite spots in this district. Check out my BertaBerlin map for more tips.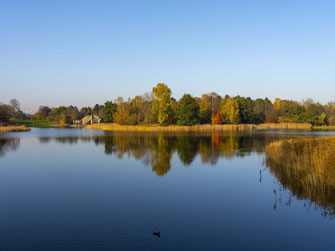 Britzer Garten  
The park offers nature and garden architecture like rose garden and rhododendron woods, playgrounds, lakes and hills as well as multicolored flower patches, perfekt for a walk to calm yourself from the week. In the garden you will find a Café am See and Britzer Museumsbahn, a railroad, which runs on a narrow-gauge track through the garden. The Britzer Mühle (Britzer Mill) is also well worth a visit; it is nestled in green orchard meadows to the north of the Britzer Garten and invites its visitors to relax in the rare postcard idyll. In addition to the large meadows, which invite you to run around and do sports on your own, various courses are also offered in the Britzer Garten. By the way: There are no dogs or bicycles in the Britzer Garten!
Sangerhauser Weg 1, 12349 Berlin (Neukölln), www.britzergarten.de, Station: U6 Alt-Mariendorf, daily from 7:00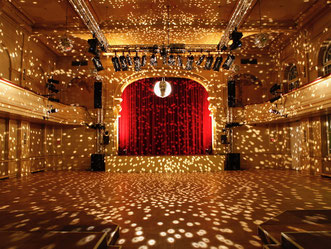 Heimathafen Neukölln 
A hall with a long history: As early as the end of the 19th century, the first theater performances were held in the ballroom. Surrounded by numerous dance halls, vaudevilles and sometimes shady gambling stores, an entertainment district grew up here at that time. Heimathafen Neukölln is a cultural space for free theater, entertainment, debates, concerts, drama and performance in Berlin-Neukölln. It hosts productions from the independent scene as well as international guest performances. With its diverse programme this theatre inspires visitors from Neukölln and outside of Berlin. 
You can buy the ticket on the day and one hour before the show.
Karl-Marx-Straße 14, 12043 Berlin (Neukölln), www.heimathafen-neukoelln.de, Station: U7 Karl-Marx-Straße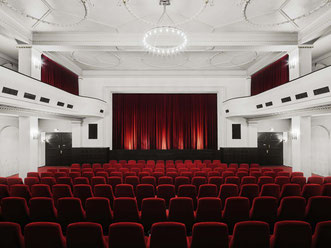 Passage Kino
This chandelier cinema with red velvet and golden stucco is a darling of the young scene of Neukölln. The theater is located behind the big round arch windows of buildings of 1910 and close by the Neuköllner Oper and Heimathafen. In four halls you can watch original versions of movies and in the mornings the theater offers a programme of kids too. In the café area of the foyer, a historic Deutsche Bahn dining car and a large chandelier make visitors feel as if they are in a movie set.
The ascent to halls 1 and 2 or the descent to halls 3 and 4 leads through a well-preserved staircase that conveys a sense of the building's history.
Karl-Marx-Straße 131, 12043 Berlin (Neukölln), www.yorck.de, Station: U7 Karl-Marx-Straße, +49 30 32 29 31 322

Amore Store
If you are a fan of Italian cuisine and design you will fall in love with the Amore Store and its friendly owner Kerstin, who carefully sources high quality, Italian products. Focusing mostly on Italian delicacies and antipasti in the first room, the second room of the store features everything from home accessories, socks to espresso makers. With great care the products are selected in the Amore Store. They pay particular attention to good ingredients and quality. A special eye for packaging, the design of which goes back to years of company tradition, so even the things of daily use, such as coffee and salt, are packaged aesthetically pleasing. Entering this store with its beautifully designed trays you will immediately feel like in Italy.
Sanderstraße 12, 12047 Berlin (Neukölln), www.amorestore.de, Station: U8 Schönleinstraße, Tue–Fr 12:00–19:00, Sat 12:00–18:00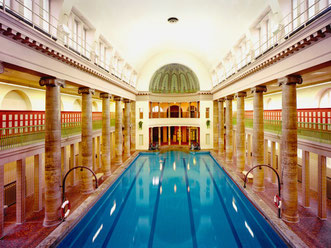 Stadtbad Neukölln
Stadtbad Neukölln is one of Berlin's most beautiful places to swim and sauna! Since 2009 the historic swimming pool has been open in new splendor. The swimming hall is high and spacious, adorned with high columns and antique-looking mosaics, based on the model of Roman-Greek thermal baths. The 25-meter and 19-meter swimming pools offer plenty of swimming fun. In addition, there is a large sauna area with steam baths, rest areas and a cafeteria in the roof garden. It is really an aesthetic bathing experience in magnificent bathing facilities - try the 'romantic swim' on Saturdays and Sundays with dimmed lights and underwater music.
Ganghoferstraße 3, 12043 Berlin (Neukölln), www.berlinerbaeder.de, Station: U7 Rathaus Neukölln, +49 30 22 19 00 11