Strolling along the Potsdamer Straße you won't just find many flagship stores of modern brands but also a lot of art galleries. It's easy to forget the time when discovering the art scene of the district that invites everyone. No matter if you're more into contemporary or traditional art. Here you'll definitely find what you're looking for. So, these are my top 5 art galleries in Berlin for you.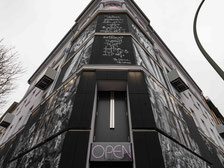 Urban Nation Berlin
For the opening exhibition, 150 local and international Urban Art artists were selected who created works of art especially for the museum, mostly on canvas. Among them are scene greats like Shepard Fairey, Fintan Magee, Vhils, Herakut, JR and Lora Zombie. The exhibition presents a cross-section of different genres and techniques and covers the entire spectrum of Urban Contemporary Art: from text-based works, portraits and action art to popular, photorealistic and conceptual works. 
Bülowstraße 7, 10783 Berlin (Schöneberg), office@urban-nation.com, www.urban-nation.com, Station: U2 Bülowstraße, Tue–Sun 10:00–18:00, pic by Felix Seyfert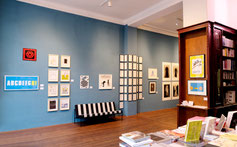 Klosterfelde Edition
In 1989, Helga Maria Klosterfelde founded her art gallery in Hamburg. She is known for her astute but playful productions with international popular artists like Hanne Darboven, Matt Mullican, Rosemarie Trockel and Jorinde Voigt. In 2018, her son Alfons Klosterfelde took over the gallery and runs the programme exclusively from the Berlin location, where it is now situated in one of Berlin's best neighbourhoods for art enthusiasts.
Potsdamer Straße 97, 10785 Berlin (Tiergarten), www.klosterfeldeedition.de, Station: U1, U3 Kurfürstenstraße, Wed–Sat 11:00–18:00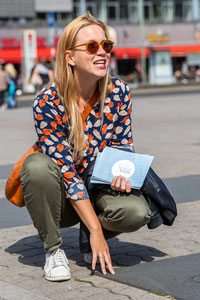 Galerie Tanja Wagner
One of the great art galleries in Tiergarten, just around the corner from Potsdamer Straße, belongs to Tanja Wagner. She wants to give young artists with strong messages a space to exhibit their works. Her focus mainly lies on female artists because Tanja Wagner realized that they often get overlooked by other gallerists but have important and strong positions to share. Some of those talented women are Annabel Daou, Lina Scheynius, Anna Witt and Kapwani Kiwangas who plays with different forms of art to enchant the visitors. More art places can be found in my ArtBerlin map.
Pohlstraße 64, 10785 Berlin (Tiergarten), +49 30 86 43 01 20, info@tanjawagner.com, www.tanjawagner.com, Station: U1 Kurfürstenstraße, Tue–Sat 11:00–18:00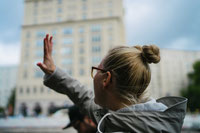 Kunstsaele
Unfortunately this gallery closed because of the Coronavirus :(.  How can you connect international art fans with people from the neighbourhood? That's a question the founders of Kunstsaele asked themselves in 2010. And the answer is this space they created for everyone to enjoy art together as a community. The upper-class location is financed by art collector Geraldine Michalke. With themed curated exhibitions just as much as with stunning solo exhibitions, they encourage vivid discussions about art. Some of the talented artists that have already exhibited their work at Kunstsaele are Birgit Spalt, Rolf-Gunter and Donald Bernshouse.  More art places can be found in my ArtBerlin map.
Bülowstraße 90, 10783 Berlin (Schöneberg), +49 30 81 80 18 68, www.kunstsaele.de, info@kunstsaele.de, Station: U2 Bülowstraße, Thu–Sat 12:00–18:00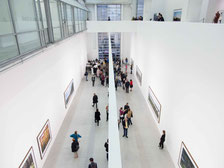 Galerie Blain|Southern
Unfortunately this gallery closed because of the Coronavirus :(.  Blain|Southern is located in a building which used to house the printing presses for the daily newspaper Der Tagesspiegel. The vast central space gives artists the scope to exhibit monumental works and site-specific installations. Contemporary artists such as Francesco Clemente, Bernar Venet and Chiharu Shiota have recently been the focus of exhibitions here. The gallery's artists are internationally renowned and alongside the Berlin gallery, Blain|Southern also have spaces in London and New York.
Potsdamer Straße 77–87, 10785 Berlin (Tiergarten), +49 30 64 49 31 510, info@blainsouthern.com, www.blainsouthern.com, Station: U1 Kurfürstenstraße, Tue–Sat 11:00–18:00