Anyone interested in art will find it in Berlin: a lively museum and gallery landscape offers endless choice. But in addition to large institutions, art can also be found in other places in Berlin. In this article, you will learn where you can relax in the midst of art or which edible artworks will fascinate you with every bite!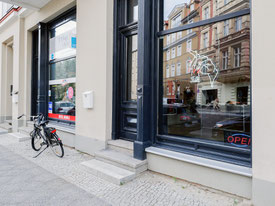 Isla Berlin nail art
This concept store is people who love fashion, music and beauty. At Isla you can come and shop an awesome selection of streetwear, get amazing nail art and braids done.
Inselstraße 13 10179 Berlin +49 162 97 41 809 contact@islaberlin.com www.islaberlin.com Station: U8 Heinrich-Heine-Straße Tue–Sat 10:00–20:00
Neuen Berliner Kunstverein
If you want to beautify your own four walls with art, you can borrow genuine originals from the Neuer Berliner Kunstverein! The Artothek collection comprises around 4,000 works from the 20th and 21st centuries, including paintings, sculptures, photographs, etc. by renowned artists such as Marina Abramović, Georg Baselitz, Max Beckmann, Joseph Beuys or Salvador Dali. Any person living in Berlin can rent artwork, which aims to the original goal of the n.b.k. To convey art to a wider audience. There is no rental fee, only the insurance costs of 3 € for 3 months must be paid (3.00 € for 3 months per artwork, the maximum loan period is 6 months for non-members).
n.b.k. Artothek, Chausseestraße 128–129, 10115 Berlin (Mitte), +49 30 28 07 020, nbk@nbk.org, www.nbk.org, Station: U6 Oranienburger Tor, Tue, Thu 14:00–20:00, Wed, Fr 14:00–18:00, pic by Artothek des Neuen Berliner Kunstvereins (n.b.k.), Display-Architektur "Roland": Silke Wagner, 2008 © n.b.k. / Jens Ziehe, 2018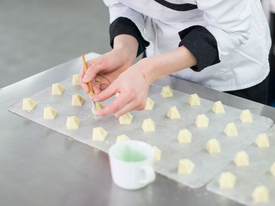 PARS Pralinen
The pastry chef Kristiane Kegelmann creates small, extraordinary works of art that conjure up an exciting flavor explosion with every bite. Not only is the outer form perfected art, also the exciting composition of the flavors interpret a completely new kind of chocolates: modern, poetic, innovative and so delicious! I love the Pars chocolates, whose fillings vary seasonally and capture the natural seasons in a praline. Kristiane Kegelmann shows great care and attention to detail in selecting her exquisite ingredients. Only ingredients from sustainably working farmers get into their wonderful chocolates, and most of them from the direct surroundings of Berlin.
PARS Pralinen, info@parspralinen.com, www.parspralinen.com, This online chocolate shop is open 24 hours ;)
König Galerie
It's a gallery in a former church built in the 1960s in the Brutalist style, where large-scale exhibitions take place in two different spaces, the former chapel and nave. In Berlin everything is possible. The gallery König is showing its art in a former church, but also hosting yoga classes. Every Wednesday evening Eva Kaczor invites you to her yoga session "Yoga meets art" in the former church St Agnes at König Galerie - come and get yourself steamed up, surrounded by art. s
Alexandrinenstraße 118-121 10969 Berlin (Kreuzberg) Facebook: Eva Kaczor Station: U1 Prinzenstraße Please bring your own mat.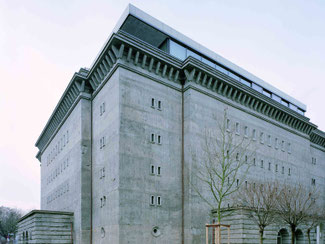 Boros Bunker
The bunker, which was built 1941 and later called the "Banana Bunker" is used since 2007 as an art collection for the couple Boros. After a 5 year renovation, they show changing exhibitions of national and international artists in a total of 80 rooms and 3000m². During the conversion, 1.800 tons of concrete were removed and the original room height of 1.90 to 2.30 m was partially extended to up to 20 m to create new visual axes. The selected artists decide independently if they want to show their artworks in a white cube or rooms with fabric-covered walls and graffiti-sprayed surfaces. A visit is only possible after prior registration - groups of up to 12 people will be guided through the exhibition spaces in 90 minutes: www.sammlung-boros.de.
Reinhardtstraße 20, 10117 Berlin (Mitte), +49 30 24 08 33 300, www.sammlung-boros.de, Station: U6, S1, S2, S3, S5, S7, S9, S25, S26 Friedrichstraße