Discover some of the best art galleries and spots in Berlin whilst walking through Charlottenburg. This blog post is written in conjunction with the launch of my ArtBerlin map which highlights some of my favourite art locations in the city, all within walking distance from one another. In my new map I have collected nine top art spots to soak in whilst you walk through the city. In this week's blog post I've taken a few of these and some other of my favourite art spots and detailed them to give you a taste of what's in the map itself. Keep reading to discover some of my favourite art spots in including hotels, galleries and museums in Berlin!
Also the gallery weekend (1st – 3rd May) is coming up and hopefully in spite of the coronavirus it  will be as inspiring as every year. For more information check out: www.gallery-weekend-berlin.de or get inspired by my new ArtBerlin map!
art'otel berlin kudamm
A hotel isn't the first place where you would expect to find art,  but the art'otel on Kurfürstendamm forms an exception. The hotel is dedicated to Andy Warhol. More than 250 art pieces and photographs are displayed across the hotel and is reminiscent of Warhol's pop art style. With the in-house factory bar, it's also a good place to stop by for a meal or a drink in an atmosphere reminiscent of Andy Warhol's Factory in New York.
Lietzenburger Straße 85, 10719 Berlin (Charlottenburg), www.artotelberlinkudamm.de, Station: S3, S5, S7, S9 Savignyplatz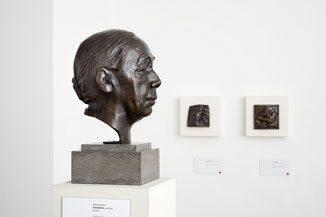 Käthe-Kollwitz-Museum
This museum guides you through the life of Käthe Kollwitz with her important art displayed on four stories of the building. Her famous self-portraits are a main focus of the exhibition. The upper story hosts varying exhibitions of artists associated with Käthe Kollwitz. Guided tours take place each month on every last Sun 15:00 and every last Wed 18:00.
Fasanenstraße 24, 10719 Berlin (Charlottenburg), www.kaethe-kollwitz.de, Station: U1 Uhlandstraße, daily 10:00–18:00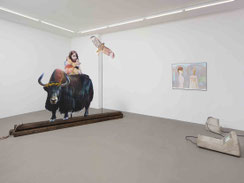 Galerie Mehdi Chouakri
After twenty years in the district of Berlin Mitte, the gallery moved in 2017 to West Berlin, in the Charlottenburg district, with two distinct spaces on Mommsenstrasse and Fasanenplatz. Mehdi Chouakri successfully keeps introducing younger discoveries like Saâdane Afif, Luca Trevisani, Philippe Decrauzat, and N. Dash and also continues to follow and present the development of its internationally established artists with exclusive special productions. With Charlotte Posenenske, Peter Roehr, and Martin Disler, Mehdi Chouakri included three historical positions to his program and effected their posthumous success. The gallery collaborates regularly with renowned international institutions and major private collections.
Fasanenstraße 61, 10719 Berlin (Charlottenburg), www.mehdi-chouakri.com, Station: U2, U3, U9 Spichernstraße, Tue–Sat 11:00–18:00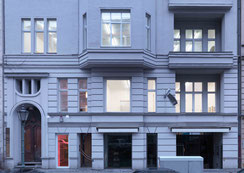 Galerie Buchholz
Daniel Buchholz opened this branch of his Cologne based gallery in 2008. Another branch in New York and several international art fairs have gotten him recognition from art enthusiasts from all around the world. This results in a very international audience flocking to his art gallery in Berlin to enjoy exhibitions from artists like Jutta Koether or Andy Warhol.
Fasanenstraße 30, 10719 Berlin (Charlottenburg), www.galeriebuchholz.de, Station: U1 Uhlandstraße, Tue–Sat 11:00–18:00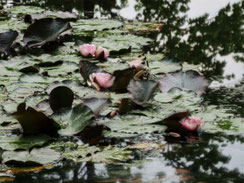 Galerie Fahnemann
In his gallery, Clemens Fahnemann creates a space for artists to show their artwork in a clean space putting the whole emphasis on the art pieces. In this art gallery visitors will not just find paintings and photographs but also stunning space-related works which fill the gallery. Many important artists like Hans Hartung, Michael Wesely, Katharina Hinsberg or Imi Knoebel are represented in this gallery and is an art spot not to miss!
Fasanenstraße 61, 10719 Berlin (Charlottenburg), www.galerie-fahnemann.de ,Station: U2, U3, U9 Spichernstraße, opens on request, pic by Michael Wesely
If you want to find more organic markets in Berlin, check out my folding maps BertaBerlin and QueerBerlin. They are available in well-chosen locations all over Charlottenburg, Neukölln, Kreuzberg, Mitte and Prenzlauer Berg in Berlin and online. But for those of you, who want to stay up to date, feel free to follow me on INSTAGRAM, FACEBOOK or register for my NEWSLETTER BertaNews.