As I published my new BertaBerlin map for Kreuzberg, I would like to give some hidden gems away to get you curious...
If you want to discover more secret spots and hidden gems of Berlin Kreuzberg, crafted so you can explore Berlin with ease by way of simply suggested city walks or more spontaneous choose-your-own-adventure routes, you can also check out my BertaBerlin map of Kreuzberg.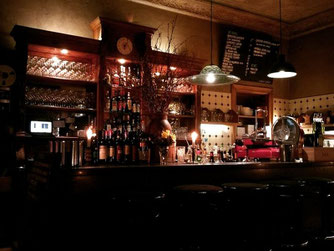 Gallina Weinbar  
If you are into wine then Gallina is the place to be. Fine food and a big variety of wines make this place a must try. It is perfect for after-work aperitivo. They have self-imported wine from wine canteens in Italy that still follow handmade productions.
They offer cheeses and Italian salami from the Venice, Puglia and Campania regions, great music and great atmosphere in the heart of the Wrangelkiez in Kreuzberg. 
The seats at the long window front are particularly sought-after in the Vineria Bar Gallina.
Pücklerstraße 20, 10997 Berlin Kreuzberg, www.bargallina.de, 
Station: U1, U3 Görlitzer Bahnhof, Daily 18:00–1:00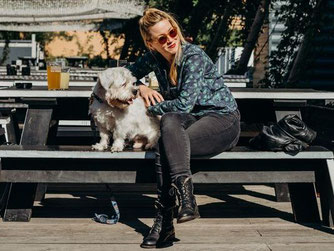 BRLO Brwhouse 
In this beer wonderland you can enjoy a wide, changing selection of fresh beer and great food, with a strong focus on vegetables. Perfect to enjoy the sun go down. Whether Helles, Pale Ale or Weisse, at BRLO beers are brewed by hand and in small quantities and of course in-house to ensure the freshness of the beer. This place is special because it experiments with many new tastes and doesn't serve just the traditional range.And the location is beautiful, with its own beer garden for the summer and right next to Gleisdreieck Park. BRLO also organizes guided tours so you can learn all about their brewing process! 
Schöneberger Str. 16, 10963 Berlin Kreuzberg, www.brlo.de, Station: U1, U2, U3 Gleisdreieck, Tue–Fr from 17:00, Sat–Sun from 12:00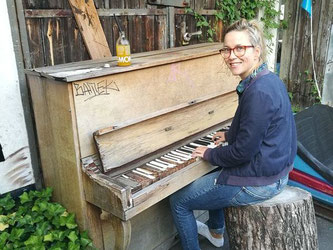 Birgit & Bier
The Birgit & Bier is an extraordinary location in Berlin-Kreuzberg. The mixture as a club, open air area and beer garden reflects the typical versatility of the capital and makes the special charm of the Birgit. This beer garden is located directly at the river Spree and is packed with fun carnival furnishings. During the day you can relax in the sun or you can enjoy the beer garden aera also with children. Delicious cucumber soda or freshly tapped beer from the bar have a refreshing effect, and those who are hungry can look forward to fresh pizza or bratwurst and co. from the grill.
At night, the place transforms into a playground for grown-ups with bumper cars, carousels and a touch of magic. On weekends, the location with its three dance floors and top DJs joins the open air club community as a further contact point.
Schleusenufer 3, 10997 Berlin Kreuzberg, www.birgit.club, Station: U1, U3 Schlesisches Tor, beer garden every day from 14:00, club Fr–Sat from 23:00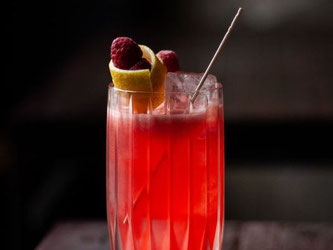 Lugosi Bar
With its bare walls Lugosi is a minimalist bar with charm. It is a low-key bar, where you can go to relax and listen to some understated electro. Great atmosphere, great decoration, good music, Berlin has so many chilled out bars and Lugosi is one of them. Good for late nights, nice interior, moderate range of drinks, small but good choice of wines.
Reichenberger Str. 152, 10999 Berlin Kreuzberg, 
Station: U1, U3, U8 Kottbusser Tor, Daily 19:00–1:00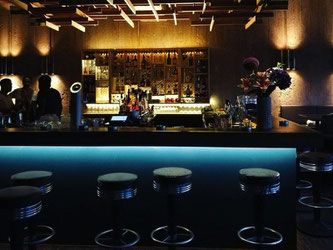 Fahimi Bar
This bar is a real hidden gem, you have to watch out for a little sign, that says 'Fahimi Bar' and you have to go up in the second floor. They really know what they are doing, the interior is super stylish and if you want to dance no problem, they have DJs on weekends for Electro and a dance floor. On weekdays the Fahimi Bar has a piano for live music. The bar is spacious and offers various seating arrangements near the windows. You can find various brands of gin, champagne and selected cocktails as the bar is focusing more on cocktails than on beer.
Skalitzer Straße 133, 10999 Berlin Kreuzberg, www.fahimibar.de, 
Station: U1, U3, U8 Kottbusser Tor, Fr–Sat from 20:00