As the seasonal peak of allergies is over, and I am always on the hunt for beauty products for sensitive skin, I would like to introduce you to some Berlin based beauty brands in Berlin this week. So here are my Top 5 Beauty Secrets of BeautyBerlin. I hope you like the recommendations and if you have another hidden gem for me, please let me know.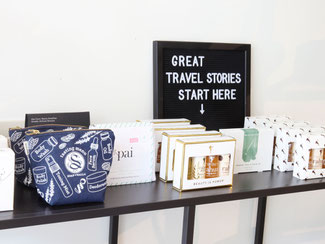 Amazingy
Amazingy is a natural beauty shop that not only has great non-toxic makeup options, but even has a gluten-free filter on its website. This oasis for people with allergies was founded in 2011 by Floris and Ingrid van Onna. It is a 100% family business. Overtime, Amazingy became one of Germany's biggest natural and organic online store offering a curated variety of brands. They always make sure that the products they provide for their customers are cruelty free, from natural origin, ethical and microplastic free. Successfully helping customers switching to clean beauty, they are proud to call themselves the organic and natural beauty experts.
Pettenkoferstraße 12, 10247 Berlin (Friedrichshain), +49 30 55 61 26 97, info@amazingy.com www.amazingy.com, Station: U5, S8, S41, S42, S85 Frankfurter Allee, Tue–Fr 14:00–18:00, Sat 12:00–16:00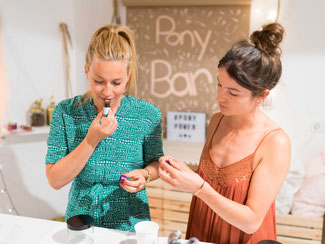 Ponyhütchen
At PonyHütchen you can find natural and organic beauty care products that are all handmade. Whether deodorant cream without aluminium, solid hand cream, cream perfume or solid shampoo – everything can be tried and tested.
Straßburger Str. 37, 10405 Berlin (Prenzlauer Berg), +49 30 40 74 08 71, www.ponyhuetchen.com, Station: U2 Senefelderplatz, Tue–Sat 12:00–19:00, pic by Eric Birnbaum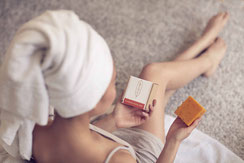 Binu Beauty at Haut & Sein
Stress can have a huge impact on skin conditions. That is why Jana Pákozdi from Haut & Sein combines coaching and cosmetics. In this beauty studio you will find the vegan soaps by Binu Beauty Naturkosmetik. Made from scratch in Korea with high quality ingredients that are not so well known in the West, such as Bamboo Leaf Pulver, Activated Bamboo-Charcoal and Hinoki-Water, it nourish the skin. The face brush is also highly recommended.
Haut & SeinMulackstraße 32, 10119 Berlin (Mitte), Station: U2 Rosa- Luxemburg-Platz, www.binu-beauty.de, contact@binu-beauty.de, Mon, Wed 12:00–20:00, Tue, Thu 10:00–20:00, Fr 10:00–19:30, Sat 10:00–16:00, pic by Markus Müller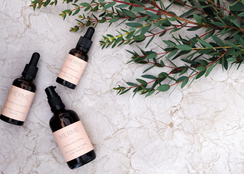 Merme made in Berlin
Originally from Australia, Claire Ralson's passion for natural skincare started in the age of fifteen and whilst studying at the Australian College of Natural Beauty. Merme was her grandmother and lived on a cattle farm in northern New South Wales, Australia. Merme Berlin has a 1-Ingredient philosophy, that means products are stripped down to their 100% potency with no hidden fillers. Each of MERME's ingredients are chosen for their quality with the focus only on the raw pureness of plants. Not only are their ingredients in their utmost natural form, they have been tested under many organisations for their certifications which include organic, ECO CERT and vegan.
Moeon, Schönleinstraße 10, 10967 Berlin (Kreuzberg), +49 30 35 10 51 67, mail@moeon.de, moeon.de, Station: U8 Schönleinstraße, Tue–Fr 11:00–19:00, Sat 11:00–18:00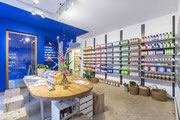 Dr. Bronner in Berlin
The company's roots lie in the Swabian town of Laupheim, near Ulm. This is where the founder of Dr. Bronner's set up its first soap factory in 1858. From the start, Dr. Bronner's soaps stood out for their quality and environmental friendliness. Because of their high quality, they are ideal for allergy-sufferers and sensitive skin. Thanks to their velvety lather that refreshes the skin and makes it silky smooth, they not only cleanse effectively but also provide the skin with the perfect basis for regenerating. And they have their only Flagship store in Berlin!!!
Weinbergsweg 2, 10119 Berlin (Prenzlauer Berg), info@drbronner.de, www.drbronner.de/berlin, Station: U8 Rosenthaler Platz, Mon–Sat 11:00–19:00
If you want to find more hidden gems of Berlin, check out my folding maps BertaBerlin and QueerBerlin. They are available in well-chosen locations all over Charlottenburg, Neukölln, Kreuzberg, Mitte and Prenzlauer Berg in Berlin and online. But for those of you, who want to stay up to date, feel free to follow me on INSTAGRAM, FACEBOOK or register for my NEWSLETTER BertaNews.