Berlin has a lot to offer. Berlin's spas with their saunas, relaxing areas and treatments invite you to unique architecture and obliging service. A special feature of each spa I discovered, is a pool inwhich you can have a refreshing dip – outdoor, inside or jacuzzi. Here are my top 5 spas in Berlin. If you want more beauty tips, you can also have a look at my upcoming beauty map.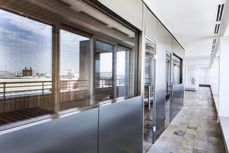 ONO Spa
beauty spa
This spa offers various specials such as the Iyashi Dome, which is a detoxifying infrared dome that detoxifies by warming the body from the inside. After the sauna take a stroll down the reflexology walk on the spa's terrace and enjoy a spectacular view over Potsdamer Platz.
The Mandala Hotel
Potsdamer Straße 3
10785 Berlin (Mitte)
www.onospa.de
Station: U2, S1, S2, S25, S26 Potsdamer Platz
Mon–Sat 10–22, Sun 10–20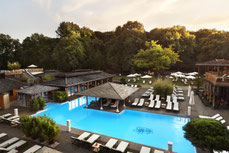 Vabali Spa Berlin
This Balinese spa offers you a real relaxation, even though it is in the middle of Berlin. The peaceful atmosphere and charming interior, saunas and its outdoor pool really help you to forget your hectic work life. You can also have dinner here, book beauty treatments and – the best part – they are open until Midnight!
Seydlitzstraße 6
10557 Berlin (Mitte)
www.vabali.de
Station: U55, S3, S5, S7, S9 Hauptbahnhof
Daily 9–24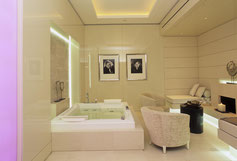 Adlon Spa
Leave the world behind by booking a treatment at the Adlon Spa by Resense. Indulge in pure relaxation and exquisite service to balance your inner self and to gain new strength.
Unter den Linden 77
10117 Berlin (Mitte)
www.kempinski.com
Station: U55, S1, S2, S25 Brandenburg Tor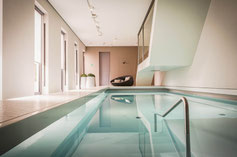 Boutique Spa by Susanne Kaufmann
Rituals to nurture and pamper are combined with simple unostentatious architecture to create and relaxing atmosphere for the guests of the Boutique Spa by Susanne Kaufmann in Das Stue Hotel at Tiergarten.
Drakestraße 1
10787 Berlin (Tiergarten)
www.das-stue.com
Station: U2, U9, S3, S5, S7, S9 Zoologischer Garten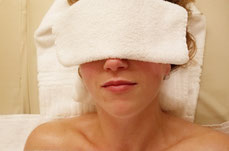 Titanic Spa
This luxurious spa retreat offers a Turkish hamam, steam bath and dry sauna – complete with ice fountain and tranquil relaxation rooms. Its oriental charm will enchant you.
Französische Straße 30
10117 Berlin (Mitte)
www.titanic.com
Station: U6 Französische Straße
Daily 9–22