If you want to discover more secret spots and hidden gems of Berlin Kreuzberg, crafted so you can explore Berlin with ease by way of simply suggested city walks or more spontaneous choose-your-own-adventure routes, you can also check out my BertaBerlin map of Kreuzberg.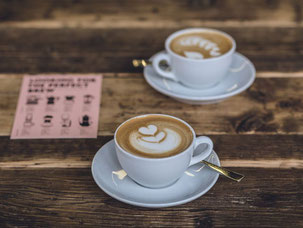 Kaffeekirsche  
Berlin has many great cafés, with just a handful serving truly great coffee, but Kaffeekirsche really has some tasty brews. It is a lovely cozy place, with good music and vibes, excellent espresso and cakes. The stuff is extremely helpful and very friendly. You may also enjoy the breakfast at Kaffeekirsche, as they have a nice selection for breakfast.
Adalbertstraße 23, 10997 Berlin (Kreuzberg), www.kaffeekirsche.berlin
Station: U1, U3, U8 Kottbusser Tor, Mon–Fr 8:00–18:00, Sat–Sun 10:00–18:00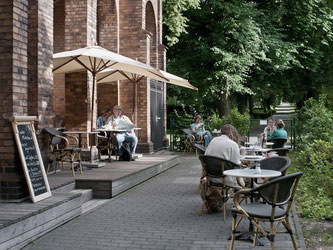 Café Strauss 
The lovely terrace of this café is located at the Friedrichswerderscher cemetery and the perfect spot to enjoy the sun in peace. Here you can order a delicious cappuccino,
a tasty 'Stulle' (sandwich). Taking a stroll around this peaceful premises, you can forget about the hustle and bustle of Berlin. It has a great atmosphere in a fresh simple design.
Bergmannstraße 42, 10961 Berlin (Kreuzberg), www.cafestraussberlin.de
Station: U7 Südstern, Tue–Sun 10:00–17:00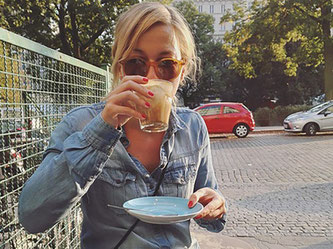 Concierge Coffee
The space inside is tiny and cozy. In summer you can sit on a large sunny terrace where you can drink your yummy coffee and enjoy the neighborhood. Lovely small coffee place, nice stop for a quick purely awesome espresso from they own beans. You can choose if you buy your coffee inside or directly from the window. 
Paul-Lincke-Ufer 39–40, 10999 Berlin (Kreuzberg), www.conciergecoffee.de
Station: U1, U3, U8  Kottbusser Tor, Mon–Fr 8:30–18:00, Sat–Sun 12:00–17:00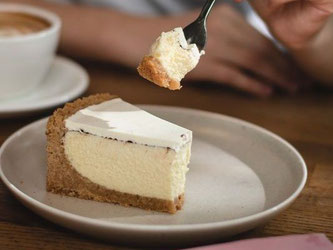 Café Five Elephant
Five Elephant is a specialty coffee roastery, bakery and cafe. Passionate about quality, they source the best coffees in the world in a way that is mindful of environmental impact and thoughtful of the social impact of the communities who produce coffees. Besides making the best cheesecake in Berlin, Five Elephant is famous for excellent coffee roasts and dog-friendliness.
Reichenberger Straße 101 10999 Berlin (Kreuzberg), www.fiveelephant.com
Station: U1, U3 Görlitzer Bahnhof, Mon–Fr 8:00–18:00, Sat–Sun 9:00–18:00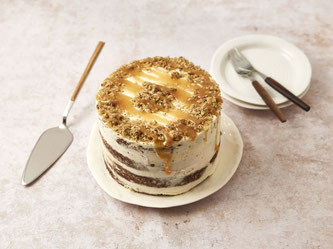 Barcomi
Home-roasted coffee, delicious cakes, muffins and bagels, sweet and savory creations await guests in the café. Sit over a coffee in one of their shops with your pet at your feet, grab a slice of your favorite cake for home, or place custom order for your upcoming event. Barcomi's also offers picnic baskets on loan, filled with a wide range of delicious goodies.
Bergmannstraße 21, 10961 Berlin (Kreuzberg), www.barcomis.de
Station: U6 Mehringdamm, U7 Südstern, Mon–Fr 10:00–18:00, Sat–Sun 10:00–19:00