Looking for the best Christmas gift ideas for him? Maybe you want to take him to a special spot in Berlin, or you are searching for a Christmas gift idea that suits him best? This month I will be publishing four articles for where to find affordable Christmas gift ideas and grand Christmas gift ideas from Berlin's attractions which you can explore together! Whether you're buying Christmas gifts, or want to share the Christmas experience with him, this list of Christmas gift ideas for him" should have everything you need.
A warm Christmas gift for him
A lovely Christmas gift idea for him could be a relaxing sauna visit, which you could do together. In the middle of nowhere finding some warmth in the cold Berlin winter is Sauna float - a sauna like in Finland. After each sauna session, the watered and heated branches of Vihta can be rapped easily over your body. This stimulates blood circulation and promotes the metabolism of the skin. In addition, the birch leaves have a caring and cleansing effect. A dip in the lake and a cool Finnish beer will cool you down, and you can also enjoy some Karjalanpiirakka (Karelian pasties). Combine or express the gift by combining my BeerBerlin map with even more activity recommendations!
Müggelseedamm 70, 12587 Berlin / Friedrichshagen, +49 176 62 18 09 98, info@finnfloat.de, www.finnfloat.de, pic by Benjamin Egerland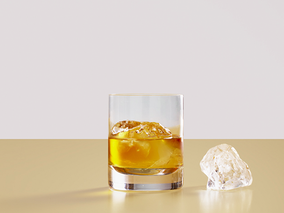 A night out as a Christmas gift
If he likes fiction, how about this Christmas gift idea for him: The Fairytale Bar in east Berlin is an unique bar full of secret doors, magical mirrors, pop-up book menus, and a cabinet loaded with curiosities like rabbit statues and preserved butterflies. A lovely Christmas gift idea for him could be a little Christmas card that invites him for drinks at this speak easy bar! By the way, it's already a challenge to find this hidden gem in Berlin. Highly recommended is the Cinderella cocktail which includes vodka, champagne, and elderflower served out of a shoe.
Fairytale Bar, Am Friedrichshain 24, 10407 Berlin (Friedrichshain), +49 170 21 95 155, reservierung@fairytale.bar, www.fairytale.bar, Station: M1, M4 Am Friedrichshain, Tue–Sat 8:00–2:30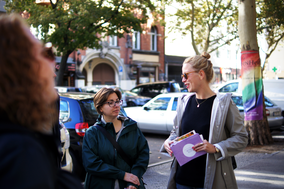 Gay Christmas gift ideas in Berlin
Started by four men in 1978, this progressive institution ranks as one of Europe's oldest gay bookshops. Prinz Eisenherz is a historical, visionary bookshop for queers located in Berlin's famous gay district of Schöneberg. Indulge yourself with their large assortment of gay literature from high and popular culture to brilliant events. In their DVD or novel section you can find Christmas gift ideas, also they organize book reading, so maybe you could also invite your friend to attend one! If you want to create a day trip, I also recommend an invite to the "Schwules Museum" in Berlin. If you want more inspiration, you can buy my QueerBerlin map at their bookshop or join me on my QueerBerlin tour "Sex, love & adversity".
Prinz Eisenherz, Motzstraße 23, 10777 Berlin (Schöneberg), www.prinz-eisenherz.com, Station: U2 Nollendorfplatz, Mon–Sat 10:00—20:00, pic by Kira Tschierschke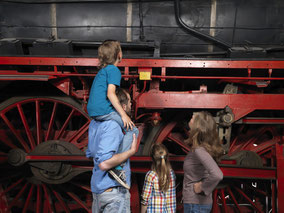 Technical Christmas gift ideas
Every Saturday at 14:30, 15:15 and 16:00 the Deutsches Technikmuseum host a family workshop "How does it work", where experiments are conducted around topics of water, buoyancy and a real steamship can be explored. If you are looking for a Christmas gift idea for him in Berlin and he has also a child, reserving two spots at this workshop could be an ideal Christmas gift! Every Sunday at 11:00 and 14:00 they offer a museum tour for families, a guided tour of aviation, shipping and railway. If you want more tips, what to gift a dad you get inspired by my PlayBerlin map for families!
Deutsches Technikmuseum, Trebbiner Straße 9, 10963 Berlin
 (Schöneberg), +49 30 90 25 40, www.sdtb.de, Station: U1, U2, U3 Gleisdreieck, Tue–Fr 9:00–17:30, Sat–Sun 10:00–18:00, pic by SDTB and F. Grosse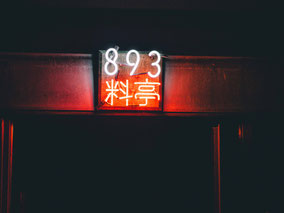 Asian Christmas gift ideas
Charlottenburg, especially the Kantstraße is Chinese influenced, so if he loves Asian food, one of my Christmas gift ideas for him would be eating out at the Taiwanese restaurant Lon-Men's Noodle House and enjoying a dessert with drinks at the Japanese restaurant Ryotei 893. You can call it Traveling Asia in Berlin ;). The tiny Taiwanese place with an pen kitchen where busy chefs fry, broll and cock dumplings, soup, noodles and baos. Here you can't reserve a table, and will have to probably wait a little until you get in, but it is worth it. Side note: Bring cash! Roytei 893 is a speak easy restaurant, very hard to find. From the outside you see a building covered in graffiti, but when you walk inside this low-lit restaurant, adorned with marble counter tops and plush interiors blows you away. Their menu stretches across many kitchens, taking you on a long journey from Tokyo to Lima, and back via Mexico City. Merry Christmas! If you need more tips in this area, you can find them in my BertaBerlin Charlottenburg map.
Lon-Men's Noodle House, Kantstraße 33, 10625 Berlin (Charlottenburg), daily 12:00–23:00 and Ryotei 893, Kantstraße 135, 10625 Berlin
 (Charlottenburg), www.893ryotei.de, Station: S3, S5, S7, S9 Savignyplatz, Tue–Sat 18:30–23:30, pic by Paul Hüttemann
If you want to find more hidden gems in Berlin, check out my folding maps BertaBerlin and QueerBerlin. They are available in well-chosen locations all over Charlottenburg, Neukölln, Kreuzberg, Mitte and Prenzlauer Berg in Berlin and online. But for those of you, who want to stay up to date, feel free to follow me on INSTAGRAM, FACEBOOK or register for my NEWSLETTER BertaNews.