This post lists the top 5 Christmas markets in Berlin, including tips on how to reach them, what you can do and buy. If you're visiting Berlin during December, you may like to have information on where to get the nostalgic charm of the peaceful Christmas in Berlin. Be sure to read our full article on Christmas in Berlin!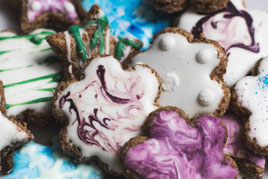 BOLLE Christmas market
If you're looking for a festive day out then the BOLLE Festsäle is for you. Packed with all the Christmas market magic you could wish for this last recommendation is definitely worth visiting. Here you'll find Christmas fun for all the family right in the center of Berlin. Live Christmas music will welcome you as you enter into this magical market, make sure to pick up some traditional roasted almonds and don't miss the Christmas raffle. Visitors will find many different attractions here for both young and old… we heard Father Christmas is even there often himself for photo opportunities with good girls and boys! If the BOLLE Festsäle doesn't get you in the festive spirit this Christmas then we don't know what will. Here you'll find everything you could hope from a Christmas market and more…even a reindeer rodeo!  
Christmas market at Bolle Festsäle und Spree-Bogen, Alt-Moabit 98, 10559 Berlin (Moabit)
Station: U9 Osloer Straße
Open on Sunday the 1rst December 2019, 12:00–19:00
Admission is free
Photo by Kira auf der Heide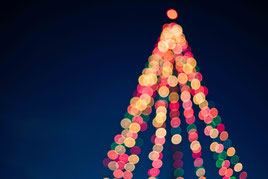 Botanical Garden Christmas Market
The Botanical Gardens in Berlin are wonderful all year round, but come December they become even more magical. Be consumed by the glittering atmosphere of the light installations installed through December to be transported to a land which feels far, far away from the loudness of the city. Inspired by Christmas at Kew, a stunning celebration of the Royal Botanical Gardens in London, Berlin is following suit with their own festive and experience of the city's most impressive gardens. Follow the 90 minute tour through the gardens, making sure to visit the ice skating rink and wishing tree complete with glowing branches. This year will mark the 3rd time this unique Christmas market has taken place in Berlin and is a great evening activity for all. This Christmas is made accessible for all and is a Christmas market like no other. Don't miss it!
Christmas market at Königin-Luise-Straße 68, 14195 Berlin (Dahlem)
Station: S1 Botanischer Garten, U3 Dahlem Dorf
Opening hours from the Christmas market: from 15 November 2019 to 5 January 2020, daily 16:00–22:00, last admission 21:00, closed 24 and 31 December
Admission is 12.50–17 Euro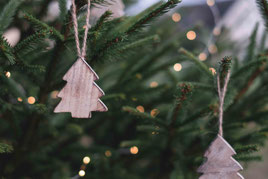 Christmas market at Klunkerkranich
Our next Christmas market is located in the heart of Neukölln…but it's much higher up than you might first expect! The Klunkerkranich is one of the most alternative Christmas markets in Berlin and offers a range of unique experiences to match. Come and visit this market to get an incredible view over the city and see Berlin's city lights shine from above throughout the festive weekends. This bar, roof terrace and music venue is transformed in the winter months to an eccentric garden full of workshops, drink and food stalls and homemade products. Hop inside the bar on the rooftop of this spectacular garden to warm up and enjoy live music from local bands in an exciting atmosphere. Many of the products sold at this market are made by small, independent sellers so is another great location to support Berlin-based businesses. Visit the Klunkerkranich Christmas market to experience a market like no other and to gain a sense of perspective over Berlin like never before!
Christmas market at Karl-Marx-Straße 66, 12043 Berlin (Neukölln)
Station: U6 Rathaus Neukölln
This Christmas market is open from 29 November – 1 December, 6 December – 8 December, 13 – 15 December and 20 – 22 December, opening hours are Friday 17:00–22:00, Saturday and Sunday 14:00–20:00
Admission is between 1 to 5 Euro, depending on the time of arrival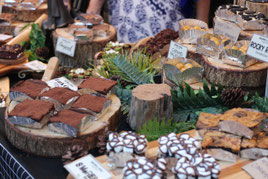 Heissa Holzmarkt
For 7 years the Hessia Holzmarkt has been amazing visitors with its Christmas market set right on the banks of the river Spree. This surreal setting in the quirky district of Friedrichshain transports visitors to a winter wonderland from late November onwards. But however beautiful this Christmas market also offers much more than just what first meets the eye. As well as offering all the traditional wonders of a festive market this location also puts on an exciting programme of events throughout advent. From Children's events and activities right the way through to film screenings and celebrating the evenings by listening to one of the many DJ sets. Here there's much more than mulled wine on offer, why not try the signature home-brewed beer?! If you're looking to getting off the beaten track and experience a Christmas market with a twist whilst also getting to see the real Berlin then head to Hessia Holzmarkt this festive season!
Christmas market at Holzmarktstraße 25 10243 Berlin (Friedrichshain)
Station: U8, S3, S5, S7, S9, S75 Jannowitzbrücke
Open from 22 November to 22 December, each weekend from Friday from 16:00, Saturday and Sunday from 14:00
Admission is free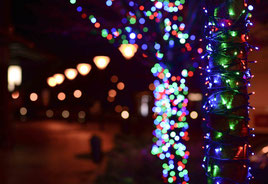 Alt-Rixdorf Christmas Market
In the setting of beautiful buildings from the 18th Century The Alt-Rixdorf Christmas market is by far the most romantic festive setting in Berlin. Open one weekend of advent per year this market prides itself on hosting artists, craftspeople and artisans all selling their items for charitable causes. With so much on offer from traditional toys to jewellery to decorations as well as food and drinks, there's something here for everyone and is also a great market to find some very special last-minute gifts for loved ones. Take a trip back in time and walk along the stunning streets of the past around Richardplatz during the festivities. Every year around 150 different organisations attend this wonderful market during the second week of December, filled with music, Christmas cheer and charity. This market is number one on our list of top 5 Christmas markets in Berlin as we believe it personifies everything this time of year should all be about.  
Christmas market at Richardplatz in Berlin Neukölln, Richardplatz 1, 12055 Berlin,
Station: S41, S42 Sonnenallee
Opening hours from the Christmas market: Friday 6 December 17:00–21:00, Saturday 7 December 14:00–21:00, Sunday 8 December 14:00–20:00
Admission is free