If you think about Berlin the first thing coming in your mind after the wall is party. Most of the touristic flow of the weekend in the city is made of techno people. From the 80's the city is the scene of the best electronic music dance parties. You would have hundreds of choices and every day of the week there is something going on. Rules on how to enter in a club, how to convince the bouncers you just want to dance, have become legend in Berlin.
We – Carmela and I – are not going to talk about Berghain that has gained already the price as best club in the world not only for his sound system but especially for the policies at the door and we are not going to tell you how to get into clubs, we are just going to talk about the atmosphere you breath in this clubs, the freedom to be wild and whatever you want for at least one weekend in your life. Now put your headset on and read. So here are our top 5 clubs in Berlin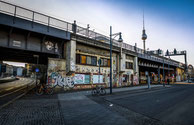 Golden Gate
"If you say Thursday, you say Golden Gate" one of my friend used to say every week. Situated close to Jannowitzbrücke, it is not only the location but also the amazing music and people that will make you until the morning. The atmosphere is very laid-back, no long queues to get in and a pretty relaxed door policy.
Schicklerstraße 4, 10179 Berlin Friedrichshain, Station: S3, S5, S7, S9, U8 Jannowitzbrücke, www.goldengate-berlin.de, Thu from 23:56 to Sun 14:00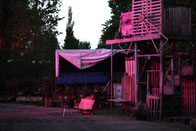 Griessmühle
(Griessmühle unfortunately closed)
More underground club in Neukölln is the Griessmühle. You can dance the night away inside and outside. On Tuesdays is Pong Club (you can play pingpong before dancing) and in summer you can even visit a street market in the club! We call it a real hidden gem!
Sonnenallee 221, 12059 Berlin Neukölln, Station: S41, S42 Sonnenallee, www.griessmuehle.de, check the website for opening hours and day of the week.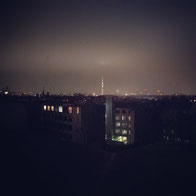 Club Der Visionär
If you are planning to go to Berlin in summertime then this is the place to be on a Sunday. It is a floating club. Yes, it is actually a platform on the river and that's why has this magical atmosphere. It is like a boat bringing you far away with its enchanting music.
Am Flutgraben, 12435 Berlin Kreuzberg, Station: U1 Schlesisches Tor, www.clubdervisionaere.com, check the website for opening hours and day of the week.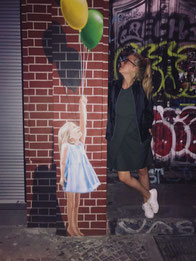 Ritter Butzke
On my way to Ritter Butzke. Another magical club in Berlin, which is a former factory in funky Kreuzberg. Red bricks building with three different dance floors, on which you can have an amazing time. People here are mostly laid back and door policy is not too complicated. If you want to have a real Berliner experience then Ritter Butzke is the place to be.
Ritterstraße 26, 10969 Berlin Kreuzberg, Station: U8 Moritzplatz, U1 Prinzenstraße, www.club.ritterbutzke.com, check the website for opening hours and day of the week.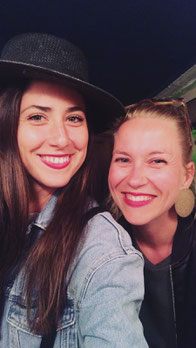 Sisyphos
Oh Sisyphos. We would describe it as magic, colourful and peaceful. Yes a club in Berlin can absolutely be peaceful. It is like a circus but in a good way. This hidden gem throws some of the city's most unhinged parties, often running from Friday to Monday, where installations from Fusion festival will welcome you. Our favourite day/night is Sunday or New Year's Eve.
Hauptstraße 15, 10317 Berlin Rummelsburg, Station: S3 Betriebsbahnhof Rummelsburg, www.sisyphos-berlin.net, check te website for opening hours and day of the week.

Author: Carmela was born in Sicily 34 years ago. She moved out from her tiny village at the age of 20 and lived in Italy and around Europe. She considered herself a nomadic until she decided to move to Berlin seven years ago. When she does not buy a book she feels lost and even if she can't read it all she loves to accumulate them on her reading desk and look at them like they are her next goal in life. If you would take away good food and good wine from her life she would literally die. She works in a hotel for the last two years so if you're looking for a place where to sleep and for the best advice on Berlin give her a ring. "Dream dream my daughter" her father used to say, and this is now her motto in life.