In Germany, about as many people die from suicide as from traffic accidents, AIDS, illegal drugs and acts of violence combined. In order to make the public aware of the largely suppressed problem of suicidality, the World Day of Suicide Prevention is organised every year on the 10th of September. Emmora, the platform for all topics concerning end-of-life, wants to shed light on the taboo topic depression and suicide with a themed week consisting of articles, posts and concrete offerings of help. The following Top 5 Counselling centres in Berlin offer contact points and guidance for people who are suffering, or have been suffering from depression, know someone who does or just need someone to talk to.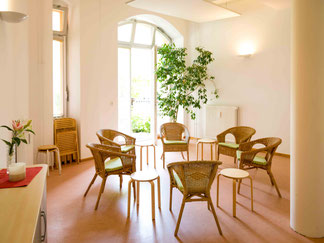 Counselling centre in Berlin Mitte
The self-help organisation offers support and mediation for all people who want to exchange information on topics that are relevant to them. Talking to people to whom I don't have to explain myself in detail because many experiences are close together simply has a special quality. There are currently 4 different groups per week for young people under 35 years of age alone. Self-organised, like all self-help groups, these groups bring together people who want their depression to be understood and who are looking for ways to overcome it together. Relatives of people with depression also have the opportunity to exchange ideas.
Selbsthilfe- Kontakt und Beratungsstelle Mitte, StadtRand gGmbH, Perleberger Straße 44, 10559 Berlin (Mitte), +49 30 39 46 364, consultation hours (with registration only), www.stadtrand-berlin.de, Mon, Tue 10:00–14:00 and Thu 15:00–18:00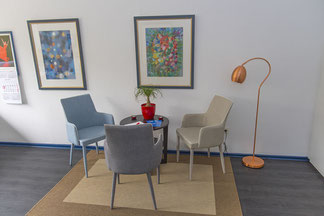 Counselling centre in Berlin Neukölln
BeSu Berlin is a four-year young project of the Telefonseelsorge Berlin e.V. It advises relatives after a suicide and people who have to live with the suicide announcement of a close person. In individual conversations and guided groups, BeSu Berlin offers space for exchange and relief. During info evenings, BeSu Berlin informs visitors about different topics in dealing with suicide.
BeSuBerlin, Beratung für suizidbetroffene Angehörige, Nansenstraße 27, 12047 Berlin (Neukölln), +49 30 62 73 27 34, www.besu-berlin.de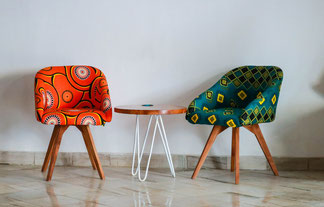 Counselling centre in Prenzlauer Berg
The non-profit organisation is not a contact point for acute cases but offers services for patients who have already fundamentally stabilised and are waiting for a place in therapy, for example. In addition, it also offers preventative measures to ensure that, in the best case, an acute crisis does not occur or - if it does - that it can be dealt with constructively. All this with the special feature that everyone in the team is or have been affected by mental illness and can pass on their experiences. Concrete offers include prevention courses and courses to bridge therapy waiting times, (online) events and peer counseling, in which those affected and their relatives can exchange experiences with other affected people.
die erfahrungsexperten gemeinnützige UG - Training und Beratung von und mit Psychiatrie- und Krisenerfahrenen, Prenzlauer Allee 186, 10405 Berlin (Prenzlauer Berg), +49 30 55 23 22 66, www.die-erfahrungsexperten.de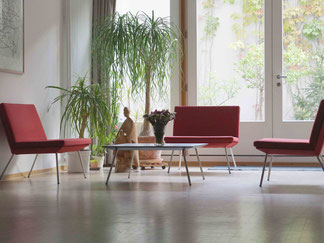 Counselling centre in Charlottenburg
The OPEN DOOR BERLIN offers low-threshold crisis intervention, psychological counselling and life guidance for individuals and couples. Within the framework of spiritual counseling, people are supported in classifying their lives from a holistic, spiritual perspective. Founded in 1958, the institution is one of the oldest psychosocial counseling centers in Berlin. Then as now, those seeking counseling are accompanied by qualified counselors in acute crises and difficult phases of life. In addition to the classic face-to-face counselling in Berlin-Charlottenburg, there is the flexible and location-independent possibility of online and telephone counseling or the integrated combination of complementary counselling formats (blended counseling).
Offene Tür Berlin, Witzlebenstraße 30a, 14057 Berlin (Charlottenburg), +49 30 32 10 22 20, info@ot-berlin.de, www.ot-berlin.de, Mon–Thu 9:00–12:00, 14:00–17:00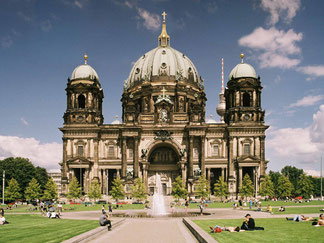 Counselling centre in the Berlin 'Dom'
The life consultation in the Berlin Cathedral offers conversation services to people in life crises, regardless of their religion and nationality. About 20 volunteers and two full-time professionals offer crisis counselling, pastoral care, couple counselling and supervision. In addition to their actual professions, the employees are trained in pastoral care, pastoral psychology, psychological counselling, marriage, family and life counselling, psychotherapy or supervision. The life consultation offers qualified guidance for people with relationship problems, people who feel marginalized, people who have problems at work or in the family. Here they will find discussion partners who are supported by their Christian view of humanity.
Immanuel Beratung Mitte - Lebensberatung im Berliner Dom, Am Lustgarten 1, 10178 Berlin (Mitte), +49 30 32507104, beratung.mitte@immanuel.de, Mon–Fr 14:00–18:00, by appointment, pic by AMANN
Emmora
Emmora is a platform that bundles information, products and services concerning end of life. They want to help people make the best possible farewell, and support you with all topics related to the end of life - be it questions of provision, the organisation of a funeral or emotional support in difficult hours of mourning. Their aim is to establish a new and modern approach in the funeral industry and they stand for an open and modern discussion about death, mourning and loss. In their magazine and the Emmora Podcast "ende gut." you will find a variety of impulses, thoughts and pieces of advice concerning every aspect of the end of life.