Moving to a new country as an expat can be daunting and stressful but it doesn't have to be! Berlin has a large and vibrant expat community for people from all over the world, and there's a good reason- there are a variety of great expat services in the city to make expat relocation to Berlin easy and comfortable. In this post, I'll take you through my recommendations for the top 5 expat spots in Berlin. From apartment searching to language learning and coworking spaces: It's all here for you!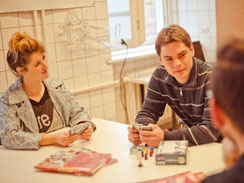 Expath Berlin
Expath is Berlin's go-to stop for any expat learning German. Their classes with a fun, friendly setting are located in Mitte and Neukölln and inside many Berlin start-ups. Expath also offers visa and work permit coaching, helping to find a job or flat, german translators for public appointments and much more. This is the perfect tool for any Berlin based expat discovering languages and cultures of their new communities. Register online at www.expath.de.
Torstraße 117, 10119 Berlin (Mitte), +49 30 437 73 678, info@expath.de, www.expath.de, Station: U8 Rosenthaler Platz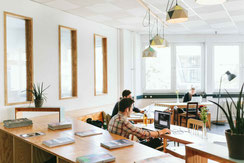 Coworking in Berlin
Betahaus Kreuzberg is the place to meet start-ups, expat people and creative souls. This coworking space offers free internet and plenty of food and coffee at the Betahaus cafes on the ground floor. If you want a more stable freelancer life, you can also rent a table here. Another advantage is that you can also be productive as early as 9:00 am here.
Betahaus Café, Prinzessinnenstraße 19–20, 10969 Berlin, frontdesk@betahaus.de, www.betahaus.com, Bahnhof: U8 Moritzplatz, Mon–Thu 9:00–20:00 Uhr, Fr 9:00–18:00 Uhr, from 99 Euro per month, pic by Danique van Kesteren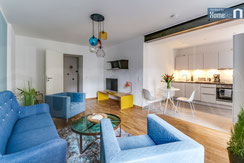 The Home Like
When relocating to Berlin, Home Like could be just what you need whilst hunting for your new home. This online site lets you search for furnished apartments using filters to suit your needs and moving in when suits you best.
Homelike takes the stress out of apartment searching in Berlin and makes moving in as easy as possible. The platforms portfolio online boasts over 50,000 apartments in more than 400 cities. This website is perfect for any expat Berlin who wants to feel at home quickly and easily. Check their website for their latest Berlin apartment listings.
All information can be found here: www.thehomelike.com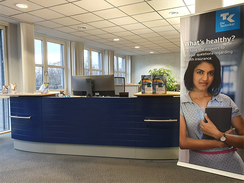 Techniker Krankenkasse (TK)
Berlin's most popular expat public health insurance company offers excellent customer service and website information in multiple languages. Simply become a member by filling in the online application form -in English if needed- to get started. Expat benefits of the Berlin Techniker Krankenkasse include health insurance cover when traveling to other EU countries, treatment in licensed hospitals, a choice of specialist physicians and dentists as well as much more. 
Alte Jakobstraße 81–82, 10179 Berlin (Mitte), www.tk.de/en, Station: U2 Spittelmarkt, consulting hours: Mon, Wed, Fr 9:00–15:00, Tue 9:00–16:00, Thu 9:00–18:00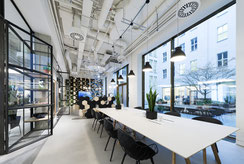 Quartier Zukunft
'The growth of ideas and companies' – that's the purpose of the Greenhouse at Quartier Zukunft, the Berlin coworking space from Deutsche Bank. If you're in need of a bank - it's one too! Digital nomads, expat creatives and established companies can all make use of temporary work stations here, with internet access and office supplies available from the helpful staff. And if you're only one individual who wants to work here, it's free!
DB Privat- und Firmenkundenbank AG, Quartier Zukunft, Friedrichstraße 181, 10117 Berlin (Mitte), www.deutsche-bank.de, Mon–Fr 10:00–19:00, Sat 10:00–18:00