If you would like to discover the beauty of Berlin, look no further than the museums with its guided tours. During the tours, the attendees gain an interesting and comprehensive insight into the architecture, photos and art as well as into the history of the Berlin. I love to not only visit museums, but also learn about current exhibitions. So here are my Top 5 guided tours in Berlin.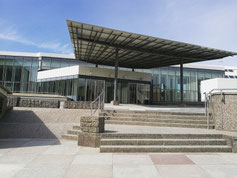 Kunstgewerbemuseum
The Museum of Decorative Arts is next to the Gemäldegalerie (collection of European paintings). It houses European arts and crafts, reliquaries, embroidered textiles, furniture and modern industrial design. You can book a tour if you like, but it is not required. They offer a public guided tour every Sunday at 11:30 am. 
Matthäikirchplatz
10785 Berlin (Tiergarten)
www.smb.museum
Station: U2, S1, S2, S25 Potsdamer Platz
Tue–Fr 10:00–18:00, Sat–Sun 11:00–18:00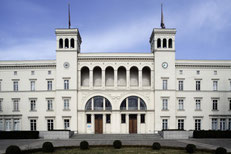 Hamburger Bahnhof
The Museum für Gegenwart presides over a comprehensive collection of contemporary art, which it presents in a variety of exhibitions. What actually is contemporary art? And how does it differ from modern art? On this guided tours you look at a selection of recent artworks at the Hamburger Bahnhof and situate them in contemporary contexts. The guided tour takes place every Saturday at 12:00, without any admission.
Invalidenstr. 50-51
10557 Berlin
 (Mitte)
Station: U55, S5, S7, S75 Hauptbahnhof
Tue–Sun 10:00–18:00, Thu 10:00–20:00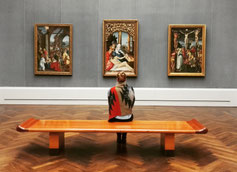 Gemäldegalerie
In one of the world's most important collections of European painting, you will find a "Who's Who" of art history– with artists like Botticelli, Dürer, Caravaggio, Rembrandt and Watteau. The tour of the Gemäldegalerie provides an inspiring overview of their collection. Daily schedule you can find here.  
Matthäikirchplatz
10785 Berlin
Station: U2, S1, S2, S25, S26 Potsdamer Platz
Tue–Fr 10:00–18:00, Sat–Sun 11:00–18:00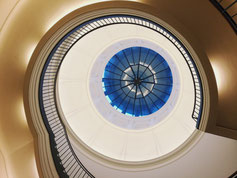 Museum Berggruen
Paintings of Picasso, Klee, Matisse & many more found their home in the Berggruen Museum to the once private art collection of patron, Heinz Berggruen. Discover almost 200 impressive works. Every Sunday you can visit a guided tour at 15 pm in the Berggruen Museum.
Schlossstraße 1
14059 Berlin (Charlottenburg)
www.smb.museum
Station: S41, S42, S46 Westend
Tue–Fr 10:00–18:00, Sat–Sun 11:00–18:00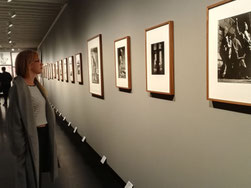 CO Berlin
This exhibition venue for photography and visual media shows works by renowned artists and promotes emerging talent. You can check the website for exhibition tours. The museum offers guided tours in German every Saturday and Sunday at 14:00 and 16:00. Guided tours cost 5 Euro per person in addition to admission fee.
Hardenbergstraße 22–24
10623 Berlin (Charlottenburg)
www.co-berlin.org
Station: U2, U9, S3, S5, S7, S9 Zoologischer  Garten
Daily 11:00–20:00
If you want to join a guided tour (not in a museum), let me take you on my "Sex, love and adversity"-Tour every last Saturday in Schöneberg!