Today I published my second edition of my BeautyBerlin map. Enough reason to celebrate and give back. In the following five days you can win lovely beauty workshops and treatments in combination with my map – on my Instagram channel. So better watch out ;)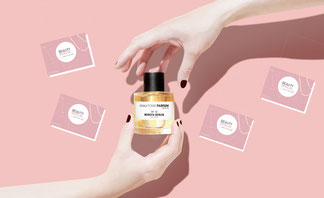 Perfect gift for Mother's Day
Do you have already a gift for Mother's Day? Here is a nice idea! From the today until the 3rd of May you can win a BeautyBerlin map with a parfum workshop for two Frau Tonis Parfum. -> on my Instagram. This Berlin boutique offers the ideal setting to discover their line of fragrances in a serene setting. Engage in dialogue with their fragrances; from the fresh, floral "Linde Berlin" to the energetically tangy "Berlin Summer". Frau Tonis´ scent experts will help along the way to creating your tailor-made fragrance and will make Mother's Day special.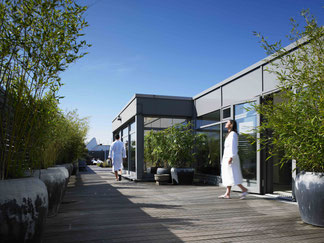 Get ready for Mother's Day
To guide you through Berlin's jungle (of gift stores), I created the folding map BeautyBerlin with walks through the city and write about my favorite beauty spots. And as we are preparing for Mother's Day, you can win a BeautyBerlin map with 2 x Detox Beauty Treatments by Aspria Berlin -> on my Instagram. This draw ends at 4th of May. The spa at Aspria Berlin Ku'damm offers relaxation and premium treatments from around the world, restoring balance to your physical, mental and emotional wellness. The roof terrace forms the perfect backdrop to relaxing after a workout or a day at the office. Their body treatments vary from classic massages, anti-cellulite scrubs to reflexology,  and their signature Hamam Experience. Non-Aspria-members are also welcome as day guests.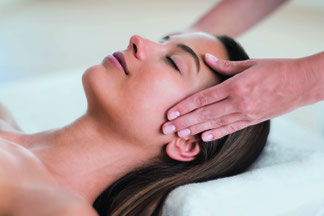 BeautyBerlin Experience
Win a BeautyBerlin Experience for Mother's Day. Celebrate Mother's Day 2019 with a gift as unique as mom is. Until the 5th of May you can win a BeautyBerlin map with a beauty treatment for two at Nivea Haus -> on my Instagram. If you want to relax and recover, you should enter the feel-good atmosphere of the NIVEA Haus. Besides a huge versatile range of beauty products, they also offer wellness and beauty treatments. Various manicures and pedicures round off the wide range of body massages and nourishing cosmetic treatments. Another highlight is the "Latte Massagio" in their bistro – here you can order a coffee with a massage.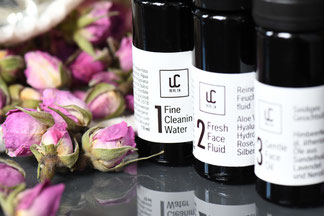 Next week is Mother's Day
Countdown is running, next week is Mother's Day!!! In case you don't have a gift yet, no problem, I have one for you ;). At Urban Cosmetics Berlin stands for handmade, vegan and cruelty free natural cosmetics. All products are unisex (suitable for all skin types), made by selected ingredients of natural organic origin. Let's give your mum the full Fitzwilliam five-star beauty gift. Until the 7th of May you can win a BeautyBerlin map with a set of three - Fine Cleaning Water - Fresh Face Serum - Gentle Face Oil! Just visit me on Instagram.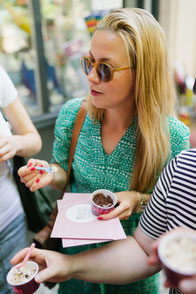 BeautyBerlin walk with me
Have you ever wondered where to get beauty products or treatments in Berlin? When you browse through the city, its often not easy.
As I am celebrating the release of my new BeautyBerlin map, I would like you and (maybe your mother too), to join me on my BeautyBerlin walk on the 11th of May at 11:00.
Until the 6th of May you can win a BeautyBerlin map with two spots on my BeautyBerlin walk through Prenzlauer Berg. Just check out my Instagram.