Berlin, a city which is both home to a vibrant Jewish community and rich in Jewish history. This blog post details just some of the many, many, locations in Berlin where Jewish culture has been wonderfully preserved for years gone by or which are new and have been opened by the current Jewish community in Berlin. From traditional bakeries, to museums, memorials, restaurants and more; this post is dedicated to a very important and prevalent community within the capital.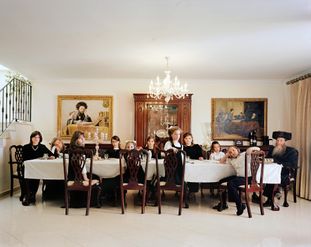 Jewish Museum Berlin
Dedicated to Jewish interactions, experiences and history; the Jewish Museum of Berlin offers fascinating, sobering and thought-provoking insights into themes such as migration, diversity and religious festivities. Most exhibitions open for visitors are located within the architecturally striking Libeskind Bildung, whilst others nearby hold -amongst many other things- a reference library with reading room and The Diaspora Garden designed with reflection, thought and beauty at the forefront. This museum holds a range of ever-changing temporary exhibitions and around 65,000 library reference items. Undoubtedly, this museum gives visitors an important and ever-relevant message of unity, understanding and diversity through a wide-spanning of historical context.
Lindenstraße 9–14, 10969 Berlin (Mitte), +49 30 25 99 33 00, info@jmberlin.de, www.jmberlin.de, Station: U1, U6 Hallesches Tor, daily 10:00–20:00, copyright by Frederic Brenner, Courtesy Howard Greenberg Gallery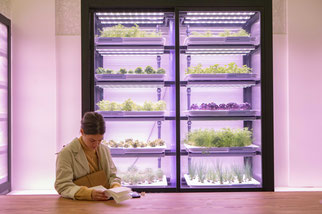 Beba
Jewish café/restaurant Beba recently opened and is located in the Gropius Bau. Here you'll undoubtedly feel right at home. The dishes are made by chef Anat Barak and inspired by the grandmother of the owner Shani Leiderman, who also gave the restaurant its name: Beba was a passionate Argentinian cook. Highly recommended is their sourdough bruschetta served with spicy beetroot horseradish. The delicious baked goods on offer come from Cynthia Barcomi. Beba's attractive interior was designed by Daphna Munz. The vegetables are grown in Beba's indoor gardens (by Infarm) and harvested immediately before use - so everything served is always extra fresh. 
Niederkirchnerstraße 7, 10963 Berlin (Mitte), +49 157 31 90 70 76, Station: U6 Kochstraße Checkpoint Charlie, Mon 10:00–19:00, Wed–Sun 10:00–19:00, pic by Merav Maroody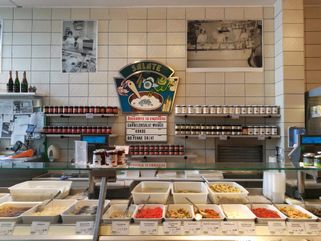 Rogacki
Don't expect service with a smile at this iconic west Berlin delicatessen. However, what the ladies here might lack in charm, they make up for in their dedication to some of Berlin's best smoked fish. Canteen-like Rogacki has been around for over 80 years and it's well known for its perfectly smoked eel, smoked onsite every day. This rare place hasn't been infiltrated by the new Berlin; fur coats and demure ladies in their 70s still reign supreme.
Wilmersdorfer Straße 145–146, 10585 Berlin (Charlottenburg), +49 30 34 38 250, www.rogacki.de, Station: U2, U7 Bismarckstraße, Mon–Wed 9:00–18:00, Thu 9:00–19:00, Fr 8:00–19:00, Sat 8:00–16:00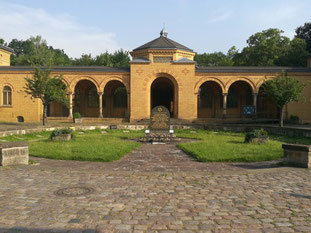 Weißensee cemetery
Since 1880, this Berlin cemetery has been one of the largest surviving Jewish cemeteries in Europe. As you walk through the area, you will see the social development of the Jewish community in Berlin through the gravestones. While in the Jewish tradition tombs are kept simple, reflecting the belief that all are the same in death, they gradually approached the funeral art of the Wilhelmine era and became more elaborate. During the Second World War Jewish communities hid here and nearly 600 Torah scrolls were kept, but unfortunately, the cemetery was damaged by bombing. After the war, little effort was made to preserve the area. Only since 1977 have many tombstones been restored and maintained and the cemetery was listed as a monument. Since 2010, repairs have been made, which were financially supported by the region of Berlin. Within the cemetery, monuments commemorate fallen soldiers from the First World War and the Jewish victims of World War II. Resistance fighter Herbert Baum found his last rest here and is the eponym for the road leading to the cemetery.
Herbert-Baum-Straße 45, 13088 Berlin Pankow, www.juedische-friedhoefe-berlin.de, Station: M10 Albertinenstraße, Mon–Thu 7:30–17:00, Fr 7:30–14:30, Sun 8:00–17:00, opening hours will change during winter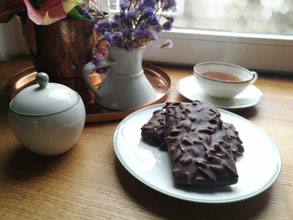 Bäckerei Kädtler
Here at Bäckerei Kädtler, visitors are bound to discover delicious bread and pastries. On Friday, they bake a special Challah for the Jewish Sabbath. This traditional Jewish bakery is a great place to sit and eat a wonderful piece of cake with some tea in a vibrant and lively area of Berlin.
They have been exciting regulars for over one hundred years. and the bakers here now are the third generation of the same family to have been doing so. They mark "koscher" Backware with a menorah icon. And they also supply Berlins synagogues with their pastries.
Danziger Straße 135, 10407 Berlin (Prenzlauer Berg), Station: S8, S41, S42, S85 Greifswalder Straße, Mon–Fr 6:00–18:30, Sat 7:00–24:00