This week I'm taking my readers to the best museums for children in Berlin. Berlin is home to many exciting museums to keep all members of the family happy, especially children, but I've picked out my top 5 to share with my readers this week! Here you'll find many ideas to fill up those weekends and to spend some quality time all together. You can find more playful hidden gems of Berlin in my PlayBerlin map.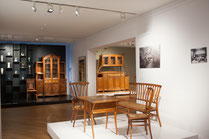 Bröhan Museum
The Bröhan Museum is the place to come for all things Art Nouveau, Art Deco and Functionalism. At this internationally renowned museum, on every third Sunday of the month children aged between 5–12 are invited to take part in tours and workshops all about Art Nouveau and the collection at Bröhan. Another great initiative from the museum is the Bröhan LAB, here children and young people can get to know the exhibits in the museum through playful experiments. You'll find many well-known paintings and a large porcelain collection in the permanent exhibitions as well as different temporary exhibitions- most of which are part of an international exchange through institutions and important cultural events.
Schloßstraße 1a, 14059 Berlin (Charlottenburg), +49 30 32 69 06 00, info@broehan-museum.de, www.broehan-museum.de, Station: U7 Richard-Wagner-Platz, Tue–Sun 10:00–18:00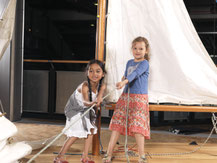 Deutsches Technikmuseum
If your children are curious about how things work and are made then a trip to the Deutsches Technikmuseum is going to be a great day out! Whether it's learning about the first camera, how paper is made, the development of film making throughout history or much, much more; it's all here! Every Saturday the Deutsches Technikmuseum host a family workshop for children called 'How does it work', where water and buoyancy ex­periments take place. Here a real steamship can even be ­explored! Every Sunday they also offer a museum tour for families, where children can discover all things aviation, shipping and the railway!
Trebbiner Straße 9, 10963 Berlin (Kreuzberg), +49 30 90 25 40, www.sdtb.de, Station: U1, U2, U3 Gleisdreieck, Tue–Fr 9:00–17:30, Sat–Sun 10:00–18:00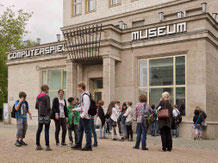 Computerspielemuseum
Visit the Computerspielemuseum for a trip down memory lane and discover games from the past 60 years! The whole family will have fun here as there are around 35 games which visitors are able to play. Virtual reality tours are also able to be booked for children and those over the age of 8 to give you a literally immersive and extraordinary experience. Public guided tours of this museum for children and adults are arranged weekly, make sure to book before you go as these can often fill up quickly!
Karl-Marx Allee 93A, 10243 Berlin (Friedrichshain), +49 30 60 98 85 77, www.computerspielemuseum.de, info@computerspielemuseum.de, Station: U5 Weberwiese, daily 10:00–20:00; pic by Jörg Metzner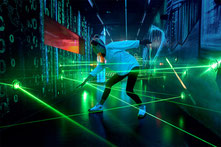 Deutsches Spionagemuseum
From spying in ancient history to the security of the internet today, children will find spying of all sorts included in this museum! Incredibly interactive and with lots of puzzles, games and artefacts, the Deutsches Spioonagemuseum is by all accounts a brilliant family day out! This museum, ideal for children, encourages visitors -both young and old- to crack codes, detect bugs and dress up to create their perfect disguise! If that's not enough, the highlight of the whole museum has to be it's laser parkour, here you'll need to evade the lasers to make your way through the maze and be successful! 
Leipziger Platz 9, 10117 Berlin (Mitte), +49 30 39 82 00 450, info@ deutsches-spionagemuseum.de, www.deutsches-spionagemuseum.de, Station: U2, S1, S2, S25 Potsdamer Platz, daily 10:00–20:00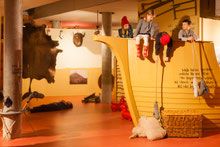 MachMit! Museum
MachMit! Is an interactive museum for children aged 3-12 years old and their guardians to enjoy and visit. At this museum, children can take part in many different activities on a range of topics and issues. Children are encouraged to learn and explore by playing and doing which is best illustrated through the 7-metre-high climbing labyrinth in a ­former nave! Additionally, children can get creative at a choice of six workshop tables which regularly change to reflect the topics in the museum. Check the museum website to see what's on at the moment!
Senefelderstraße 5, 10437 Berlin (Prenzlauer Berg), +49 30 74 77 82 00, www.machmitmuseum.de, Station: S8, S41, S42, S85 Prenzlauer Allee, Tue–Sun 10:00–18:00