I cannot get enough of all those weekly organic markets in Berlin. That's why here's part 2 with five more places where you can get you organic produce and grab some delicious food to enjoy while chatting to farmers, locals and visitors alike.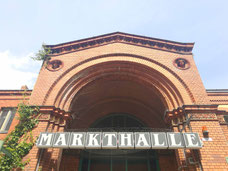 Arminius Market Hall
Especially when the weather isn't as inviting to spend the day outside on one of many organic markets a market hall is a great place to go. Arminius Market Hall has a daily offer of fresh produce like colorful fruit and vegetables, extra fresh fish, German bread and cake varieties and more. Enjoy a cup of quality coffee while considering the perfect choice of wine for your dinner made from all the fresh ingredients you just got. And if you still need to pick up a gift you will definitely find something there as well.
Arminiusstraße 2–4, 10551 Berlin (Moabit), www.arminiusmarkthalle.com, Station: U9 Turmstraße, Mon–Fr 8:00-20:00, Sat 8:00–18:00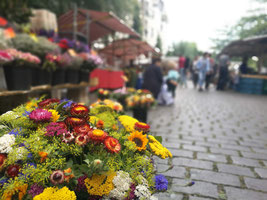 Farmers Market
Very close to the Schönhauser Allee shopping center you can find this farmers market focused on organic groceries. Locals love this market for its high-quality products such as fruit and vegetables, baking goods, meat and dairy, fish and specialty "Spreewald" products. After your weekly organic market shop you can meet the neighborhood in the nearby Café Sgaminegg which is waiting to serve you coffee and a delicious piece of cake.
Seelower Straße 22, 10439 Berlin (Prenzlauer Berg), +49 30 2 36 36 36 0, www.oekomarkt-chamissoplatz.de, Station: S8, S85, S41, S42, U2 Schönhauser Allee, Every Saturday 10:00–16:00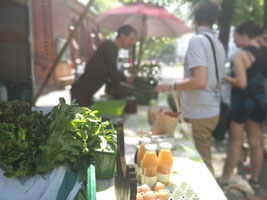 Organic Market
The Thusnelda-Allee in Moabit is the shortest avenue in Berlin with barely stretches over 50 meters and only has one single building which is the Heilands church. Here – in front of the Heilandskirche – you can find a small organic market Wednesday with produce from farmers from the surrounding regions of the city. You can buy German bread, homemade cakes, sausage, cheese, vegetables and much more.
Every Wednesday 12:00–18:00, Thusnelda-Allee 1, 10551 Berlin (Moabit), www.ev-gemeinde-tiergarten.de, Station: U9 Turmstraße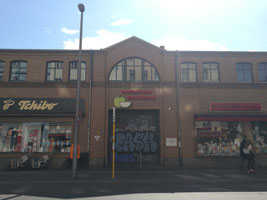 Marheineke Market Hall
Marheineke market hall is one of the places to be in Berlin. It's not your typical organic market but rather a big market hall that offers everything you could possibly imagine. Shop exclusive fresh fruits, vegetables, meats, dairy products and international specialties. Don't forget to try out some of the food stalls, wine shops, cafés and the restaurant. The whole cultural experience is rounded off by handmade crafts, books and the "multicult fm" radio station.
Marheinekeplatz 15, 10961 Berlin (Kreuzberg), +49 30 50 56 65 36, www.meine-markthalle.de, Station: U7 Geneisenaustraße, Mon–Fr 8:00–20:00, Sat 8:00–18:00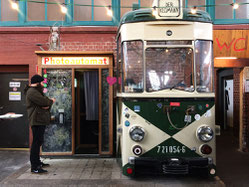 Markthalle Neun
The Market Hall Nine is very popular amongst Berliners and tourists. Especially the Street Food Thursday every Thursday night is a popular event to try various dishes from all over the world. But the market hall is also worth a visit for their weekly market on Fridays and Saturdays. You'll be surprised by the huge selection of regional fruit and vegetables, handmade sausages, fresh bread baked on-site and craft beer and tofu made right there in the cellar as well. But that is by far not all you can discover there.
Eisenbahnstraße 42, 10997 Berlin (Kreuzberg), www.markthalleneun.de, Station: U1 Görlitzer Bahnhof, Fr 12:00–18:00, Sat 10:00–18:00
If you want to find more hidden gems of Berlin, check out my folding maps BertaBerlin and QueerBerlin. They are available in well-chosen locations all over Charlottenburg, Neukölln, Kreuzberg, Mitte and Prenzlauer Berg in Berlin and online. But for those of you, who want to stay up to date, feel free to follow me on INSTAGRAM, FACEBOOK or register for my NEWSLETTER BertaNews.