You can really experience a lot in Berlin. This article is a compilation of places in Berlin where you can find a bit of China: from a Chinese Emperor's massage, Taiji or Qigong courses, to a visit to one of the most beautiful Chinese porcelain collections in Europe or a reconstructed Buddhist cave temple, there is a lot to discover. Lǚtú yúkuài, which means bon voyage! Here are some of my hidden (Chinese) gems from my upcoming book "Traveling the world in Berlin" in which I would like you to be able to discover China in Berlin! I want you to get a taste of China by introducing my "Top 5 places to experience China in Berlin". 
In case you want to order the book,
just check out my online shop for "TRAVEL THE WORLD IN BERLIN".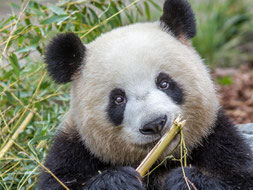 Chinese Pandas at Zoo Berlin
Zoo Berlin is Germany's oldest zoological garden and home to over 18,000 animals. With 1,400 species the zoo is one of the species-rich parks of the world. Here you find elephants, giraffes, gorillas, and Germany's only pandas. Meng Meng and Jiao Qing are a couple and come from China and live in the Chinese Panda Pavillon at Zoo Berlin.
Hardenbergplatz 8, 10787 Berlin (Charlottenburg), www.zoo-berlin.de, Station: U2, U9, S3, S5, S7, S9 Zoologischer  Garten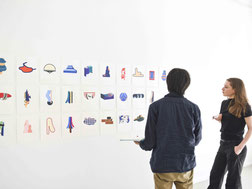 Chinese Art in Berlin
Migrant Bird is a Berlin- and Beijing-based art foundation and gallery, which is dedicated to artistic exchange between Asia and Europe. The gallery offers a professional platform for cross-cultural communication between China and Europe with a focus on contemporary Chinese art. Migrant Bird Arts organises not only exhibitions worth seeing, but also regular lectures and talks.
Koppenplatz 5, 10115 Berlin (Mitte), www.migrantbirdspace.com, Station: U8 Rosenthaler Platz, Tue–Sat 13:00–18:00, and by appointment; pic by Andrea Katheder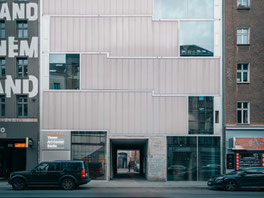 Times Art Center Berlin
After lunch you could stroll to this Chinese gallery. For several years now, Chinese artists have been discovering Berlin as a place to live and work. Some estimate that around 800 creative people from Asia currently live here. As a non-profit art space, it has embraced diversity, multiculturalism and connectivity, with a special focus on underrepresented artists and art practices from Asia since its inauguration. Times Art Center Berlin also strives to re-envision the understanding of Asian contemporary art in a global context and contribute to the diversity of Berlin's art-world ecosystem.
Brunnenstraße 9, 10119 Berlin (Mitte), www.timesartcenter.org, Station: U8 Rosenthaler Platz, Tue–Sat 12:00–19:00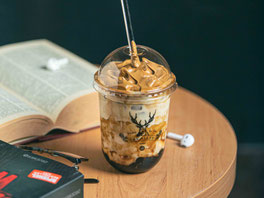 Chinese bubble tea in Berlin
At Hackescher Markt in Berlin you will find a labyrinth of alleys leading to all kinds of interesting places, but this Taiwanese pearl tea shop is to be found close by in Neue Schönhauser Straße, when an excellent cup of tea revives the heart. The tea of this store is carefully selected and refined with homemade sugar cane syrup and freshly prepared tapioca. Here they only serve tea to go, perfect for a stroll along the shop windows of Berlin Mitte.
The Alley Mitte, Neue Schönhauser Straße 1, 10178 Berlin (Mitte), www.thealleygermany.com, Station: U8 Weinmeisterstraße, daily 12:00–18:00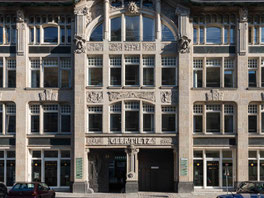 Europe's largest China think tank
This institute is Europe's largest China think tank and regularly invites to events, lectures and webinars. It is dedicated to contemporary and practice-oriented research on China and offers a place for engagement with China in Germany. Perhaps you will find something suitable for the evening.  
Klosterstraße 64, 10179 Berlin (Mitte), www.merics.de, Station: U2 Klosterstraße
Discover the world, without travelling! If you are interested in my upcoming travel book "Travel the world in Berlin" just order it online in my shop. The book will be released by November 2020 - just on time for Christmas ;).