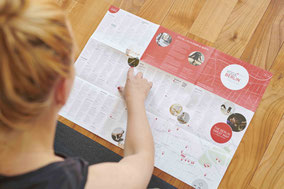 Moms-to-be can find their center during calming prenatal yoga classes designed just for them at studios throughout the city. Due to Corona I would like to introduce you to my favorite online yoga classes. There's no doubt that Berlin is a lovely place to raise a family, but city life can be a lot to handle when you're expecting. Luckily, future moms looking for a yoga retreat have some incredible prenatal yoga classes to choose from. These yoga studios provide stretching and breathing exercises to prepare women for labor, plus a much-needed dose of relaxation. Affordable, creative or straightforward. If you want to have more yoga studio recommendations check out my YogaBerlin map.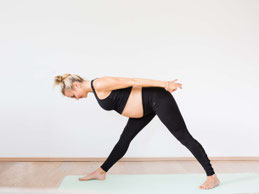 Prenatal Yoga with Lisa
Since her pregnancy, Lisa from Monkey Yoga regularly publishes free prenatal yoga classes for pregnant women and new moms on her YouTube channel. She offers yoga classes between 15 and 60 minutes for all trimesters. If you like, you can send Lisa a small contribution via PayPal as a thank you after the yoga classes.
www.monkeyyoga.de
YouTube channel with free prenatal yoga classes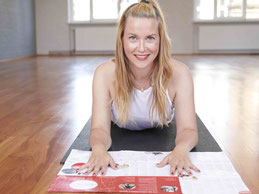 Prenatal Yoga at Yogibar
Yogibar is a lovely yoga studio in Friedrichshain. They teach a wide range of yoga styles, but focuses on Hatha Yoga classes. If you want to practice Hatha classes in familiar and stylish surroundings, you will be in good hands here. They stream more than 80 yoga classes per week and want to give you a comprehensive yoga experience from early in the morning until late at night. Monday, Wednesday and Saturday at 11:00 specific prenatal yoga classes.
Boxhagener Straße 31, 10245 Berlin (Friedrichshain), www.yogibar.de, kontakt@yogibar.de, +49 176 22 95 83 36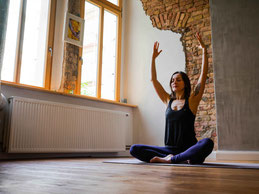 Prenatal Yoga at YogaCafé
At the YogaCafé in the heart of Berlin Prenzlauer Berg, healthy eating and yoga go "hand in hand". At this place of exchange you can send your body and mind on a journey, recharge your batteries and do something good for yourself. Today, you can also book yoga classes online: The morning yoga with Diana on Sunday at 9:00 is also suitable for pregnant women, just let her know before the start.
Gleimstraße 40, 10437 Berlin (Friedrichshain), +49 30 56 59 79 15, kurse@yogacafe-berlin.com, www.yogacafe-berlin.com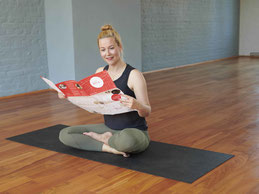 Prenatal Yoga at Yoga für Dich
Victor founded Yoga für Dich several years ago in Berlin Kreuzberg. He and other yoga teacher are teaching mostly Power Vinyasa Flow Yoga, which makes you sweat. The practice is a powerful, energetic style of yoga where you fluidly move from one pose to the next while connecting your breathing to your movements. Here you also find prenatal yoga classes on Monday at 10:15, Wednesday at 17:30 as well as postnatal yoga on Monday 11:30 and Thursday at 11:45.
Körtestraße 10, 10967 Berlin (Kreuzberg), willkommen@yfdberlin.com, www.yfdberlin.com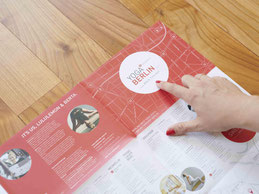 Prenatal Yoga at Spirit Yoga
Developed by Patricia Thielemann, Spirit Yoga offers over 100 yoga and pilates classes. It is taught with a clear structure, positive attitude and soul. Special focus is given to pre- and postnatal yoga. In this studio you can find a prenatal yoga class on Tuesday at 12:00 and a postnatal yoga on Tuesday 13:30. Spirit Yoga is also recommend in my YogaBerlin map.
Goethestraße 2–3, 10623 Berlin (Charlottenburg), +49 30 27 90 85 05, info@spirityoga.de, www.spirityoga.de
---
The YogaBerlin map is a curated collection of yoga studios in Berlin created for you to easily explore the sweatlife in Berlin. I know that sometimes it takes a little more than gear to get out and get moving which is why I designed a YogaBerlin map with lululemon to help you in your sweatiest pursuits. The map was published on the 'Lange Nacht des Yogas' and the map was displayed in over 30 Berlin yoga studios in Berlin. Get a map
Other awesome Yoga Studios in Berlin: