I love Berlin, I love music and I love discovering new things. This month I have been out and about to find records shops in the German Capital. Here you go with my top 5 records shops in Berlin.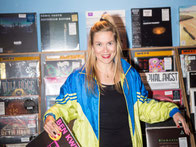 Dodo Beach
This record shop makes the heart of vinyl fans beat faster. "Home of Vinyl Lovers" is written in big letters over a multitude of records, next to it floats a terrestrial globe. Here you enter a vinyl universe. At Dodo Beach you can also buy selected concert and event tickets for Berlin.
Vorbergstraße 8, 10823 Berlin (Schöneberg), +49 30 44 28 004, info@dodobeach.de, www.dodobeach.de, Mon–Sat 11:00–19:00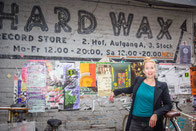 Hard Wax
In this record shop you find techno and house records. The fact that Hard Wax is an institution for techno and house is almost not to be mentioned anymore. The store is still extremely well sorted and the records labelled to the point. Here you can browse very well and discover something new every time.
Hard Wax, Paul-Lincke-Ufer 44a, 10999 Berlin (Kreuzberg), www.hardwax.com, Mon–Sat 12:00–20:00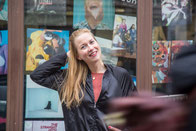 Spacehall
Spacehall is an amazingly large record store in Berlin Kreuzberg that offers electronic music, but also house and techno. Passing the HipHop and Indie segment in the entrance area, vinyl fans reach the heart of the store - the well stocked collection of old and new electronic discs. Tip: They often organize concerts and events in the record shop!
Zossener Straße 35, 10961 Berlin (Kreuzberg), +49 30 69 47 664, info@spacehall.de, www.spacehall.de, Mon–Wed, Sa 11:00–20:00, Thu, Fr 11:00–22:00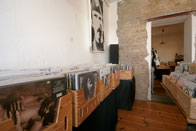 Bis aufs Messer
You won't find every new release in this record store, but many little treasures, as well as from time to time sympathetic shows in a small setting for little money. A shop that mainly offers vinyl and very few CDs. Mainly new stuff, little used stuff. In the window there are several boxes of Cheapos between one and five Euros. With a little perseverance you can sometimes find amazing bargains here.
Marchlewski Straße 107, 10243 Berlin (Friedrichshain), www.bisaufsmesser.com, Mon–Fr 11:00–20:00, Sat 11:00–18:00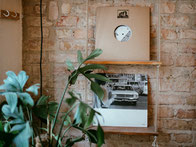 Gordon Café & Records
If you not only love records, but also good coffee and Israeli food, this is the right spot for you! Gordon Records is specialized in Israeli snacks and a house and techno collection. 
Gordon Café & Records, Allerstraße 11, 12049 Berlin (Neukölln), www.gordon-berlin.com, Mon, Tue, Thu & Sun 11:00–18:00, Fr & Sat 11:00–21:00