In this post, I'll be taking you through my recommendations of the top 5 restaurants in Charlottenburg. Whether you're looking for a quick spot for something to grab on the go, somewhere really extraordinary to enjoy a special meal or even for a new Charlottenburg date-night restaurant to explore this week then I've got just the thing for you! Come along as I take you through the most authentic, beautiful and delicious spots in Charlottenburg.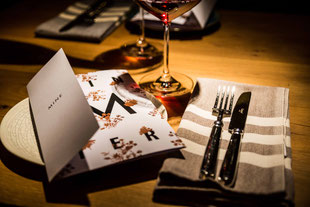 Mine Wine Bar
This restaurant come wine bar is the perfect place to dine on classic Italian pasta and enjoy a glass of biodynamic and natural wine from the wine cellar. At the Mine Restaurant in Berlin Charlottenburg, the flavours and natural presentation of ingredients are at the forefront of thinking. Cuisine on offer here celebrates elegant, stripped back Italian style cooking. This smart-casual restaurant is a great date night option due to its stunning interior design. Make sure to stay up to date on the Mine Restaurant and Wine Bar social media channels to be the first to hear about the many events which they regularly put on.
Meinekestraße 10, 10719 Berlin (Charlottenburg), www.minerestaurant.de, Station: U1 Uhlandstraße, daily 17:30–24:00, Wine bar: Fr–Sat 19:00–24:00, pic by Akhtar
893 Ryotei
From the outside visitors will see a building covered in graffiti, but when inside, 893 Ryotei in Berlin Charlottenburg, will blow visitors away. This low-lit, Japanese restaurant in Berlin is adorned with marble countertops and plush interiors which never fail to impress. Their menu stretches across many kitchens, taking you on a long journey from Tokyo to Lima and back via Mexico City. Much more information about 893 Ryotei restaurant can soon be found on my upcoming BertaBerlin Charlottenburg map.
Kantstraße 135, 10625 Berlin (Charlottenburg), +49 30 91 70 31 21, Station: S3, S5, S7, S9 Savignyplatz, Tue–Sat 18:30–23:00, pic by Paul Hüttemann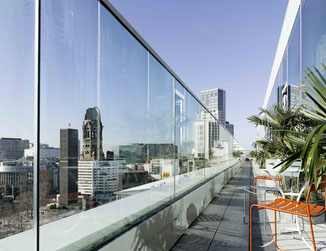 Neni
With a panoramic view, this is the perfect spot for a special dinner. The Neni concept is focused on family and community and that is clearly displayed through the open and communal layout of the restaurant. To enjoy your experience at Neni to the fullest I recommend that you order Balagan. This unusual sounding option delivers you a selection of the most colourful and delicious small plates. Visit this location to dine above Berlin with a beautiful perspective over the city and for some delicious dishes. Unsurprisingly, this Charlottenburg restaurant is very popular, so don't forget to reserve a table in advance!
Budapester Straße 40, 10787 Berlin (Charlottenburg), +49 30 12 02 21 210, bikini@25hours-hotels.com, www.neniberlin.de, Station: U2, U9, S3, S5, S7, S9 Zoologischer Garten, Mon–Fr 12:00–23:00, Sat–Sun 12:30–23:00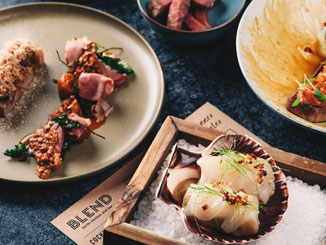 Blend Berlin
Blend Berlin has designed recipes for the perfect for the upcoming Valentine's Day. They have created three sharing dishes for two for a little extra romance and this unique dinning experience. This restaurant has a striking design with bold furnishings contributing to a chic evening out. With chef Steffen Sinzinger, who started his career in a Michelin Star restaurant, food here is conceptually thought out and delivered to the highest of standards. At Blend Berlin, there is a large variety of food catering for many dietary requirements and their combination menu of a starter, main dish and side and dessert is priced extremely reasonably considering the exceptional standard.
Budapester Straße 25, 10787 Berlin (Charlottenburg), +49 30 26 96 26 96, info@restaurant-blend.com, www.restaurant-blend.com, restaurant: daily 12:00–14:00, 18:00–23:00, bar: daily 6:30–1:00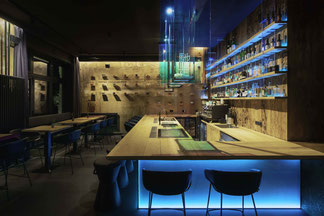 The Catch Berlin
The owners of The Catch, a Japanese izakaya, came to Berlin from Riga where they opened their first restaurant. By the name you can already guess what cuisine is on offer at this Charlottenburg based restaurant: Yes, fresh fish. At The Catch, you are served high-quality raw fish in the form of sashimi and sushi. There is also Robata grilled seafood, meat and vegetables, as well as a delicious selection of Izakaya and much more. I especially loved the Shizo, Affila and the grilled octopus! Itadakimasu!
Bleibtreustraße 41, 10623 Berlin (Charlottenburg), +49 175 22 20 095, catchme@thecatch.berlin, www.thecatch.berlin, Station: S3, S5, S7, S9 Savignyplatz, Mon–Thu 12:00–23:00, Fr–Sat 12:00–24:00, Sun 18:00–23:00