I do love my local pubs and restaurants but sometimes you can just get a craving for something new. And as I am always scouting for my travel guides of Berlin, why not searching for speak easy bars – my new favourite spots in Berlin. Luckily, this beautiful city is full of amazing spots that prove you can't judge a book by it's cover. If you're looking for somewhere that makes you stop and go 'wow, that's cool', look no further than this list of my "Top 5 speakeasy bars of Berlin".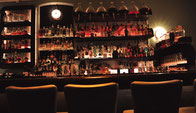 Limonadier Cocktailbar
You have to ring the bell, and if its not too crowded they will let you in and give you the chance to enjoy excellent cocktails! This bar serves classic cocktails, but also offers house creations including the Limonadier Lemonade.
Nostitzstraße 12, 10961 Berlin (Kreuzberg), +49 170 60 12 020, info@limonadier.de, www.limonadier-barkultur.de, Station: U7 Gneisenaustraße, Tue–Thu 18:00–2:00, Fr–Sat 18:00–3:00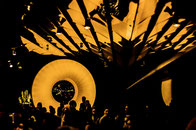 Bar Tausend
The bar menu pays tribute to the many places and people who have inspired the bar owners from around the world. It is a real hidden gem, tucked under the metro station Friedrichstraße, where you have to ring the bell. The interior is extremely creative, for instance, the centerpiece is a giant lit mirror in the form of an eye. The bar runs along the whole space and their cocktail card offers far more than an Old Fashioned.
Schiffbauerdamm 11, 10117 Berlin (Mitte), +49 30 27 58 20 70, host@tausendberlin.com, www.tausendberlin.com, Station: U6, S1, S2, S5, S7, S9, S25 Friedrichstraße, Tue–Sat from 19:30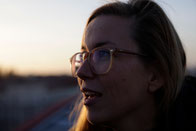 Fairytale Bar
This unique bar is full of secret doors, magical mirrors, pop-up book menus, and a cabinet loaded with curios like rabbit statues and preserved butterflies. Highly recommended is the Cinderella cocktail which includes vodka, champagne, and elderflower served out of a shoe.
Am Friedrichshain 24, 10407 Berlin (Friedrichshain), +49 170 21 95 155, reservierung@fairytale.bar, www.fairytale.bar, Station: M1, M4 Am Friedrichshain, Tue–Sat 8:00–2:30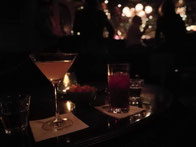 Fasanen 47
Time has been standing still behind the colorful windows of this bar, which is furnished in heavy Chesterfield leather and a grand piano. Bartender Franky has been making award-winning cocktails here for decades.
Fasanenstraße 47, 10719 Berlin (Charlottenburg), Station: U2, U3, U9 Spichernstraße, Mon–Fr from 18:00, Sat from 20:00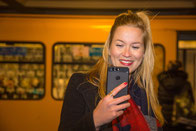 Buck and Breck
This bar is not easy to find, but no secret anymore. The cocktails are perfect and you can really order everything. As this bar is very small, you might ring their bell and have to wait a little to get in.
Brunnenstraße 177, 10119 Berlin (Mitte), +49 176 32 31 55 07, www.buckandbreck.com, Station: U2 Rosenthaler Platz, daily from 19:00, during summertime from 20:00, pic by Gili Chen – www.gilichen.com