In the last month I curated collection of playful spots composed so that you can explore the playgrounds and family cafés of Berlin with ease. I designed three walks from breakfast through amazing playgrounds, ice cream shops, museums and beer gardens. Berlin is an amazing place for children with adventures around every corner. So here are my Top 5 theaters for children. Let me take you on a walk through my city.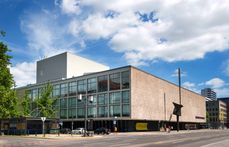 Deutsche Oper Berlin
With various children's concert formats, the Deutsche Oper presents baby concerts, Advent singing and children's concerts.
Bismarckstraße 35, 10627 Berlin, +49 30 34 38 43 43, info@deutscheoperberlin.de, www.deutscheoperberlin.de, Station: U7 Bismarckstraße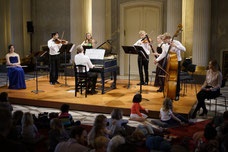 Deutsche Staatsoper Berlin
Regularly you can visit family productions. The child concerts in the Apollosaal (e. g. the Teddy's concert) are for 3 to 6 years. Within 45 minutes musicians tell stories with and through music, for listen and to participate.
Unter den Linden 7, 10117 Berlin, www.staatsoper-berlin.de, Station: U6 Französische Straße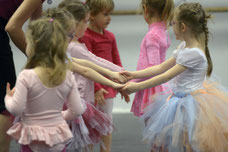 Staatsballett Berlin
Since 2014 the children and youth ballet 'Tanz ist Klasse! – Kinder tanzen' is part of the Staatsballet education program. The dance is presented by children in choreographies. Check for all dates on their website.
Richard-Wagner-Straße 10, 10585 Berlin, +49 30 34 38 41 67, www.staatsballett-berlin.de, Station: U7 Bismarckstraße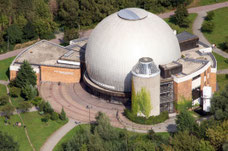 Zeiss-Großplanetarium
Discover the universe and explore the stars! Under its huge dome it offers 360° planetarium programmes where scientific findings are presented in an entertaining and artistic setting.
Prenzlauer Allee 80, 10405 Berlin, +49 30 42 18 45 10, www.planetarium.berlin, Station: S8, S41, S42, S85 Prenzlauer Allee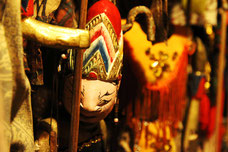 Puppentheater-Museum Berlin
The theatre is a museum for children and adults. The purpose is to inform about the history of the puppet theatre and to indicate the past play forms.
Karl-Marx-Straße 135, 12043 Berlin, +49 30 68 78 132, info@puppentheater-museum.de, www.puppentheater-museum.de, Station: U7 Karl-Marx-Straße, Mon–Fr 9–15, Sun 11–16