Because I am scouting for new awesome locations in Berlin all the time, I do have a lot of coffee dates. I am not complaining, I love it, but sometimes I want to do something else. Berlin offers a lot of do-it-yourself workshops, which I found really refreshing: From brushing, taking photos to planting, I tried it all. I would also highly recommend the workshops for your unique birthday party or as a gift. To put it in a nutshell, here are my Top 5 workshops in Berlin.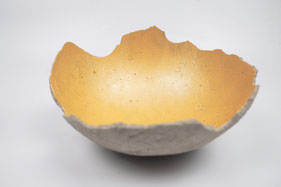 Concrete workshop
Concrete is the new material in interior design and decoration. Karen Rose organizes concrete workshops since many years in Berlin. You can build almost anything you can imagine. A candle holder, a book stand, a vase, jewelry or a planter. There are almost no limits. As sustainability is one of Karens main goals – you will create our molds from things, that you normally throw away. From yoghurt cups, to milk cartons, PET-bottles or cardboard packaging – you can collect what you find and together with Karen in her workshop you can create something wonderful.
Karen Rose, Manteuffelstraße 20, 10997 Berlin (Kreuzberg), +49 177 65 34 413, mail@karen-rose.com, blog.karen-rose.com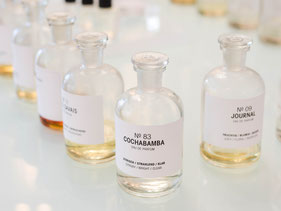 Frau Tonis Parfum, Berlin
Letting perfumes speak for themselves, without expensive ad campaigns or adorning celebrities: this is the philosophy at Frau Tonis Parfum. Their Berlin boutique offers the ideal setting to discover their line of fragrances in a serene setting. Get lost in fragrances from the fresh floral, "Linde Berlin", and energetically tangy "Berlin Summer", to "Pure Violet", a scent that captivated Berlin's very own Marlene Dietrich. But you can also create your customized fragrance! Katharina or her colleagues are at hand to help along the way to creating the perfect, made-to-measure fragrance.
Zimmerstraße 13, 10969 Berlin (Mitte), +49 30 20 21 53 10, gutzer@frau-tonis-parfum.com, www.frau-tonis-parfum.com, Station: U6 Checkpoint Charlie, Mon–Sat 10:00–18:00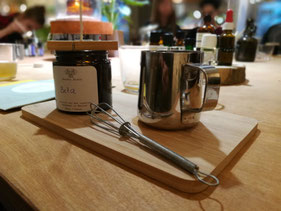 Natural Candles
Every month, Maya, the founder of Garden State Candles, hosts Candle Making Workshops in her store located in Neukölln. From creation to realization, each candle is carefully hand blended and poured into recycled amber glass jars. She will guide you through the step-by-step process of candle making, and share her knowledge about the advantages of using a natural soy wax, the various healing properties of essential oils and tips about fragrance blending. In this workshop you can really escape from all the hustle and bustle of Berlin.
Allerstraße 11, 12049 Berlin (Neukölln), hello@gardenstatecandles.com, www.gardenstatecandles.com, Station: U8 Leinestraße, Wed–Sat 12:00–19:00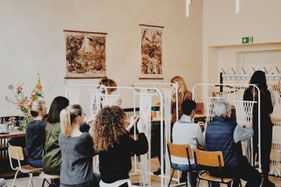 California Dreaming (Macramé)
Dörtes heart beats for macramé. So strong, that in 2013 the Berlin woman started her own business with the knotting technique. When she discovered macramé, it was still completely unknown here in our generation, and there was nowhere to buy it. But this 70's icon has made a comeback in a big way and today the DIY workshops are booming. The foundational knotty skill set learned in this workshop will certainly set you on your way to creating future plant hangers, and more!
California Dreaming, +49 177 70 93 623, info@californiadreamingdesigns.com, www.californiadreamingdesigns.com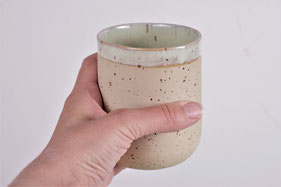 karo & auguste
Besides publishing a book in 2019, Karo has been producing ceramics and pottery using the most traditional of all techniques – the build-up technique. In her shop you can find pots, cups, bowls, plates, sculptures and many other beautiful clay works without mechanical help, i.e. only with my hands and some tools. As well as she hosts her ceramic workshops here. You will also find Auguste, her dog, in the shop.
Elberfelder Straße 18, 10555 Berlin (Moabit), hey@karo-und-auguste.de, karo-und-auguste.de, Station: U9 Turmstraße, Mon, Wed 13:00–19:00, Sat 12:00–18:00