It's finally summer, so official BBQ season is open! Instead of working your own grill, why not enjoying the barbecue of someone else ;). Every Thursday and Sunday SO Berlin – Das Stue invites their guests to a first class Barbecue, includes ribs, vegetables, chicken, corn on the cob, lamb and seafood such as prawns and octopus.
From the 11th of June until the 15th of June you can win a BertaBerlin map of Charlottenburg with a BBQ for two SO Berlin – Das Stue.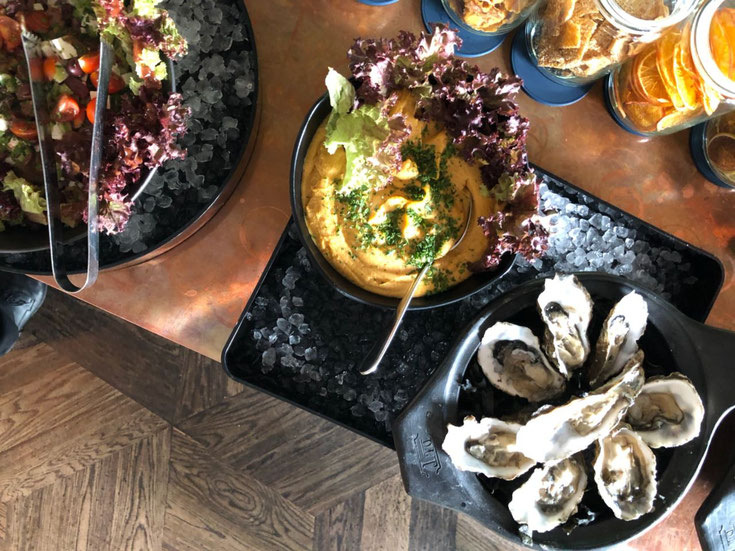 How? Just follow @soberlindasstue and @walkthisway.berlin and tag a friend under the Instagram post of the 11th of June.
Just to give you an idea, here are some highlights of the BBQ: Paco Pérez has selected the best Mediterranean dishes for the buffet - oysters, various Mediterranean salads, humus, homemade foccacia and quinoa salad. For dessert we serve small delicacies from the patisserie like Crema Catalana and fresh fruits.
The winner will be messaged on the 15th of June!
Note – Those who fancy a nice walk afterwards should plan a visit to Zoo Berlin, as you can enter the zoo through the private access on the terrace of the Das Stue. The ostrichs and kangaroos are waiting for you.
If you want to find more hidden gems in Berlin, check out my folding maps BertaBerlin. They are available in well-chosen locations all over Charlottenburg, Kreuzberg, Mitte, Neukölln, Schöneberg and online. But for those of you, who want to stay up to date, feel free to follow me on Instagram, Facebook or register for my newsletter.