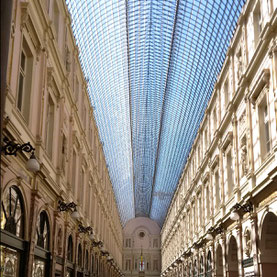 One day in Brussels - Normally this blog is about Berlin, but I just have been in Brussels and would like to share some insides about Brussels with you.
In Brussels you can start your day by having the best chocolate brioche in town at (1) 
Cafe Belga
. Close by you can go (2) shopping and have lunch afterwards at (3) 
Frit Flagey
 at the Place Flagey. If you are still hungry you can have an icecream at (4) 
Capoue
and sit down at the Lake Etangs d'Ixelles. Close by is the (5) 
Horta Museum
. It is dedicated to the life and work of the Belgian Art Nouveau architect Victor Horta. The museum is housed in Horta's former house and atelier.
If you prefer a flea market, I would recommend to go to (3) Place du Jeu du Balle (Marollen). Every day there is a flea market until 3 p.m., but you should go there in the morning . If you want to have a special lunch rather than fries at Frit Flagey, you could visit the (4) Musical Instrument Museum and have lunch in the rooftop restaurant of the museum. The (5) Magritte Museum is just next to it, so u can easily check it out afterwards.
For dinner there are many options, but I would recommend to go to (6) Hopla Geiss and eat some tarte flambee. If you cannot get in, you have two more restaurants just across the street:
La Buvette
Café des Spores.
The final drink(s) of the day are to find at (7) Beer Project.
Sweets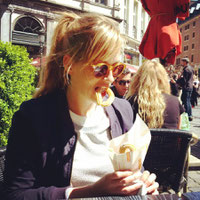 If you have no money, but want to eat some sweets, you have to go to all the Chocolateries and will get little pralines as taste samples ;). Or go to cafe Belga and eat the best chocolate brioche ever!
Magritte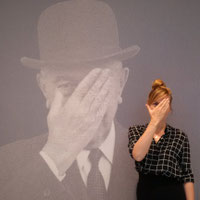 The museum's collection contains more than 200 works consisting of oils on canvas, gouaches, drawings, sculptures and many more of the artist and is really worthwhile.
Art Deco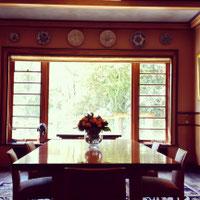 The house bought in 1928 by the banker and art collector David van Buuren is typical for the Amsterdam School, while the interior can be characterize as Art Deco.  As well as the garden and maze is beautiful.
Les Filles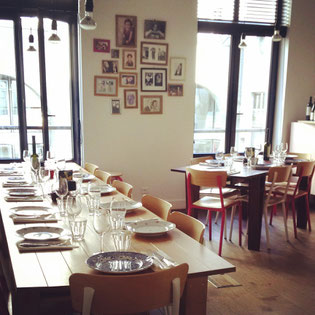 Dinner
Les Filles is a charming cooking studio managed by three lovely Belgian girls who cook and bake every day fresh organic food and serve a daily meal with very fine wine. 
Beer Project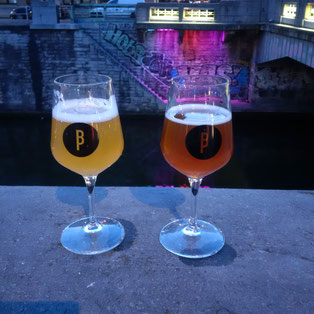 Drinks
Beer project is a bar close by the canal, where you can get really good and hand crafted beer. These guys bring fresh air into the Belgian craft brewing scene and serve their beer in wine glases ;).
This recommendations are an addition to the Mini Pocket Guide BertaBerlin (for Berlin and Neukölln).