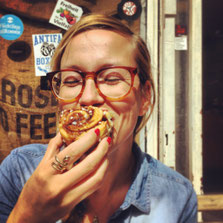 It's not hard to spend a nice weekend in Berlin / Neukölln, but my guests often ask me for advice on what things there are to do. There is not one answer, but to start your day with a coffee at cafe Espera is definitely a very good idea. Their cakes are delicious as well.
Cafe Espera has variants of sandwiches with fresh baked bread and homemade sauces. Don't worry about getting there too late. In Berlin, especially in Neukölln, breakfast can easy happen at lunch time ;). 
Some details to make life easier for you:
Cafe Espera
Station: U8, U7 Hermannplatz
Facebook: Cafe Espera
Open: Mo-Fr [7-19h], Sa-Sun [9-19h]
Payment: cash only
Price range: affordable quality (two stars out of three)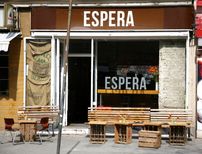 Cafe Espera is located at the corner of Sonnenallee/ Pannierstrasse. It is a rather small cafe / bistro which opened in 2012. As I am living in Neukölln for already more the five years I am regular customer.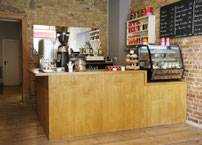 There are loads of beautiful cafes in Neukölln that you can discover. But in cafe Espera  you find super friendly and personal service. The owner, Deniz, welcomes the guests with a smile and helps you with all the choices, which are offered to you.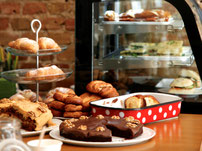 I nearly always have the cinnamon buns, but the croissants and pasteis de nata are delicious as well.
This cafe is one of many recommendations of the
 Travel Guide BertaBerlin (for Berlin and Neukölln).