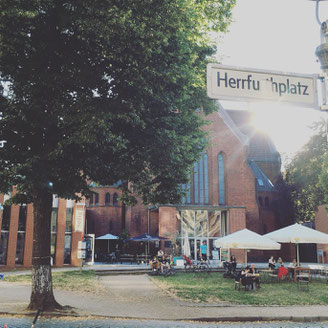 The street market Schillermarkt along the Herrfurthplatz is one of the oldest markets in Berlin. It had up to 250 booths from the Herrfurthplatz to the Oker Street, but closed down in the 80th. Since 2009 it is newly initiated by the Association Pro Schillerkiez e.V.

If you want to buy something special, you come to Schillermarkt. Schillermarkt offers hand-made crafts, jewellery, art and design objects.
On Saturday July 23rd Schillermarkt – Markt der Vielfalt – will again set up their booths from 10 am to 9 pm. There will be different shows on three stages from 12 am onward as well. So even if you don't want to shop anything, you can come, enjoy the life music and have a drink in the sun.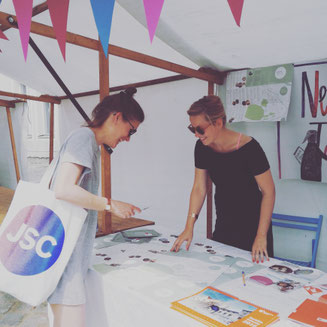 If you are interested in more hints where to go to in Neukölln and Berlin, feel free to visit my booth at the Herrfurthplatz this Saturday to pick up a copy of BertaBerlin. Let you be guided through Berlin, with a locally curated collection of secret spots - by way of simply suggested city walks.

I highly recommend this market as well, as it is in the Schillerkiez. This district is located in northern Neukölln, arguably Berlins most up-and-coming area. It is a small neighbourhood, bordering the former airport Tempelhofer Feld and Volkspark Hasenheide. So what I want to say is: Schillerkiez is the Central Park of New York. The main street, Schillerpromenade is another quiet street framed by many trees.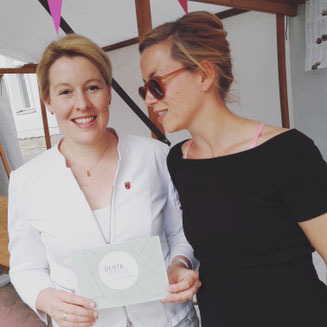 Besides the Schillermarkt you find a lot of cafes, restaurants and bars like
Schiller Cafe
Pig and Tiger
Promenaden Eck.
Schillermarkt
Herrfurthplatz
12049 Berlin (Neukölln)
Station: U8 Boddinstr.
www.schillerkiez.de/schillermarkt
Payment: Cash only
Price range: Depends how lucky you get ;)

This street market is one of many recommendations of the
Travel Guide BertaBerlin (for Berlin and Neukölln).