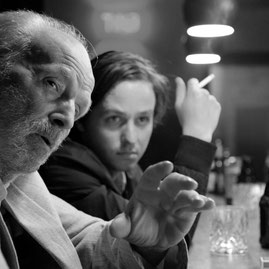 With this debut of filmmaker Jan-Ole Gerster you can most definitely upgrade your movie night. A Coffee in Berlin was shot in black&white and paints a day in the life of Niko, a college student dropout going nowhere fast. He lives for the moment as he drifts through the streets of Berlin. Then on one day: his girlfriend rebuffs him, his father cuts off his allowance, and a strange psychiatrist dubiously confirms his 'emotional imbalance'.
Sometimes you feel lost in Berlin, as a Berliner I know what I am talking about. This movie manages to capture this feeling in an honest but humoristic way. Nina from Törtchen - Made in Berlin  and I recently watched it again, while eating some delicious snacks, like honey roasted cashews. Getting hungry? Don't worry, here is the recipe.
Honey Roasted Cashew
Preheat oven to 200 degree.
Line a baking tray with non-stick baking paper.
Combine the cashews and honey in a bowl.
Spread the cashew mixture over the lined tray and bake for 10 mins.
Turn them after 5 min, or until golden.
Set aside to cool & store in an airtight container.
What do you need?

200 g cashew
1 tablespoon honey
2 teaspoons flaked sea salt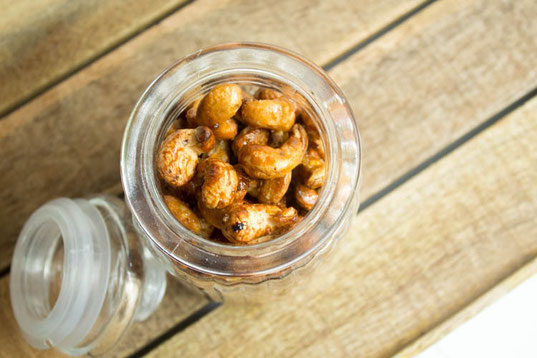 Top 5 recommended German movies:
A Coffee In Berlin from 2012 by Jan-Ole Gerster
If you want to not only watch hidden gems of Berlin (in a movie), but see it in reality, check out my folding maps BertaBerlin and QueerBerlin. They are available in well-chosen locations all over Charlottenburg, Neukölln, Kreuzberg, Mitte and Prenzlauer Berg in Berlin and online. But for those of you, who want to stay up to date, feel free to follow me on INSTAGRAM, FACEBOOK or register for my NEWSLETTER BertaNews.